Warning: This article contains spoilers for Black Panther: Wakanda Forever.
Namor the Sub-Mariner was introduced to the Marvel Cinematic Universe in Phase 4's culminating film, Black Panther: Wakanda Forever, despite the character's rights being owned by Universal Pictures. Namor's introduction in the film has been widely regarded as one of the best aspects of Wakanda Forever, with many placing Namor among the best MCU villains, given the character's understandable motivations. Because of this, and Tenoch Huerta's fantastic performance, many MCU viewers would like a Namor solo film – something that may not be happening anytime soon.
This situation is very similar to that of another longstanding MCU character: the Hulk. As has been known since Disney's acquisition of Marvel Studios in 2009, the distribution rights for certain Marvel characters have rested with Universal Pictures. One of these is Bruce Banner/Hulk, explaining why The Incredible Hulk is still the only MCU solo film for the character. Another has more recently been revealed to be Namor. This makes it so that Namor can only be used in the MCU similar to how Hulk has been since 2008, something that may come as a disappointment to many.
Related: Black Panther 2 Repeats An Infinity War Trick To Make Namor More Powerful
Why Namor & The Hulk Can't Star In Their Own Solo Films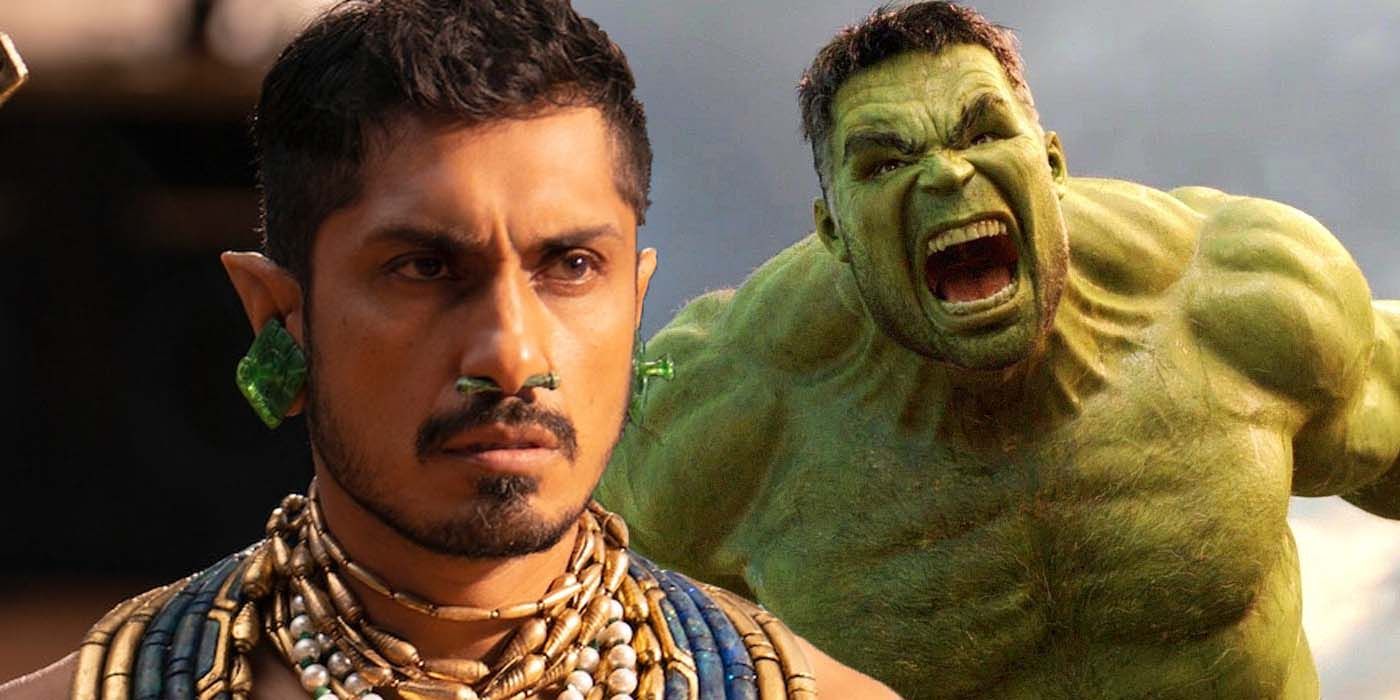 Unlike other Marvel characters in the MCU, such as Iron Man, Captain America, or Thor, Namor and Hulk are not solely owned by Marvel Studios. Before the days of the MCU, the characters from the many Marvel Comics were almost shared out among other Hollywood studios. Sony received the rights to Spider-Man, the X-Men went to 20th Century Fox, and characters like Hulk and Namor had their rights obtained by Universal Pictures. Despite the MCU making strides to retrieve these rights – such as their deal with Sony to use Tom Holland's Spider-Man and the Disney acquisition of Fox for the X-Men – some of them remain complicated.
While Marvel Studios have the rights to use Hulk and Namor in their films to whatever extent they please, releasing a solo film is more complicated due to Universal owning distribution rights. This means that the release of any Hulk/Namor solo film from the initial greenlighting of the film, to theatrical and home releases, as well as sorting out distribution revenue shares and so on falls solely on Universal's shoulders. This is why Marvel Studios are unlikely to release a solo film for either character anytime soon, as they would not have full control over the distribution of their own film.
How Marvel Can Still Use Namor & The Hulk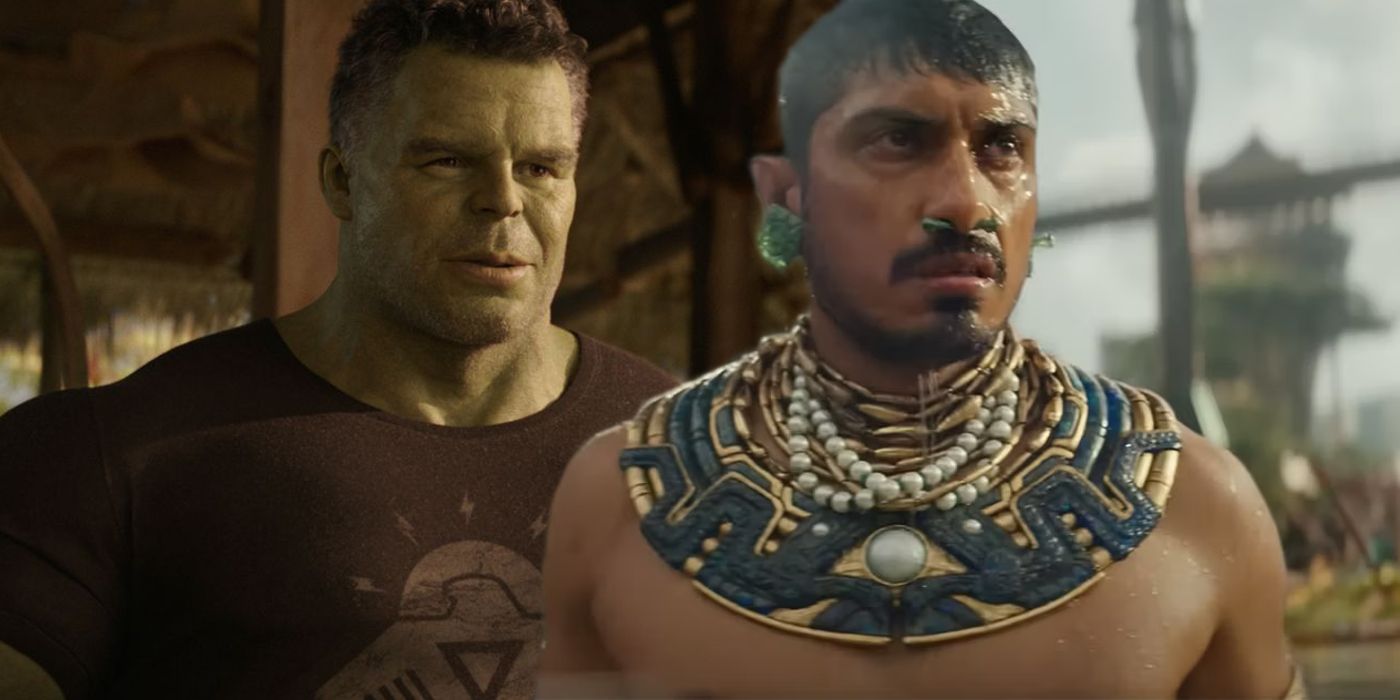 However, as is known from the Hulk in the MCU since The Incredible Hulk, this is not to say Marvel Studios cannot use Hulk or Namor at all. Namor can be used in the same manner as the Hulk in the MCU, namely as part of an ensemble, antagonistic role, or cameo. This was evident in Black Panther: Wakanda Forever, with Namor being used as the villain of that film. This follows how Hulk has been used in the MCU. Since The Incredible Hulkthe character has appeared in all four Avengers movies, as well as cameos in Iron Man 3, Captain Marvel, spirit Shang-Chi and the Legend of the Ten Ringsand supporting roles in Thor: Ragnarok spirit She-Hulk: Attorney at Law.
This is similar to how Namor can be used in the future. As his antagonistic nature was established in Wakanda Forever, Namor will likely be used in this capacity again. The Black Panther: Wakanda Forever ending established that Namor was almost using Wakanda to gain his long-awaited war on the surface world, meaning he could potentially appear in an antagonistic role again in a future Black Panther movie. Also, given that Namor can be used as part of an ensemble, the character could make appearances in upcoming films like Avengers: The Kang Dynasty or Avengers: Secret Wars alongside the likely inclusion of Hulk in both.
Related: Marvel Was Right To Scrap Black Panther's Original Namor Credits Scene
Universal's Film Rights Dictate The Future Of Namor & The Hulk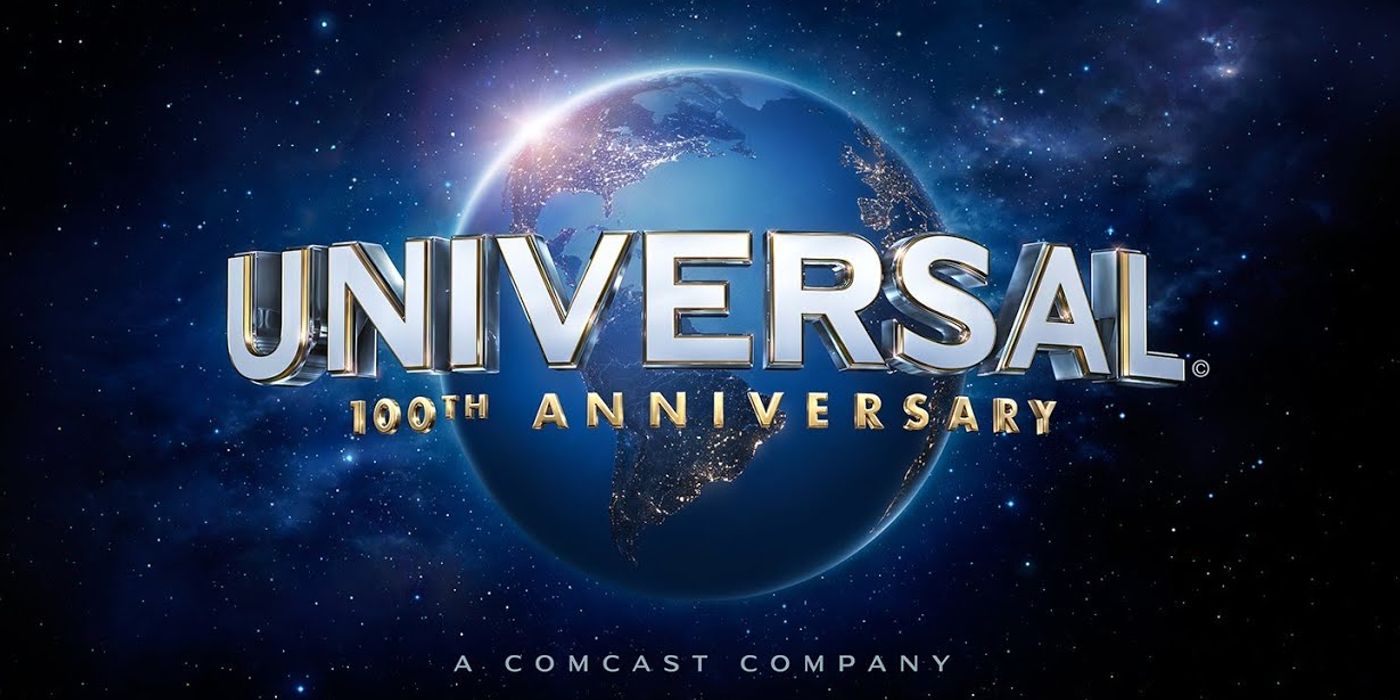 The future of both the Hulk and Namor rest solely on Universal. As is evident with Marvel Studios' deal with Sony, there are ways the two studios could come together and work out a mutually beneficial deal for Marvel Studios to release solo films for the characters. However, as Marvel Studios have not yet made any effort to do so despite Mark Ruffalo's Hulk being such an integral MCU character, it is unlikely to happen. This could fall on the relationship between the two studios not being as close as Sony and Marvel, or more simply be that Kevin Feige is in no rush to make a Hulk solo film.
However, Marvel could attempt to regain the rights to the characters for Phase 5 and beyond. After the events of She-Hulk: Attorney at Law and the hints at Bruce Banner's MCU story, there were some rumors that Marvel Studios could make a solo Hulk movie after 2023. Apparently, the original deal for his rights stated they reverted to Marvel 15 years after the release of the latest film. Ace The Incredible Hulk was released in 2008, this would mean that Marvel could use Hulk again from 2023 onwards. With Marvel producer Nate Moore recently revealing that both still belong to Universal, it is unclear whether these rumors hold any merit.
This, therefore, means that the futures of both characters still rest on Universal. While both are highly expected to be important to the MCU's future, they will only be able to be used in the way Hulk has been thus far. This may come as a disappointment to many, who wish for a Namor solo film after his fantastic debut in Black Panther: Wakanda Forever. So, after She-Hulk introduced Skaar, Hulk's son, and began planting seeds of a Hulk story many have longed to see, it is no secret that solo films for both characters would be welcome in the Marvel Cinematic Universe.
Next: Groot's MCU Future Can Explain Vin Diesel's Exciting Hulk Fight Tease