Following Quentin Tarantino's Marvel Cinematic Universe critiques, Samuel L. Jackson defends the franchise's actors as being worthy of movie stardom.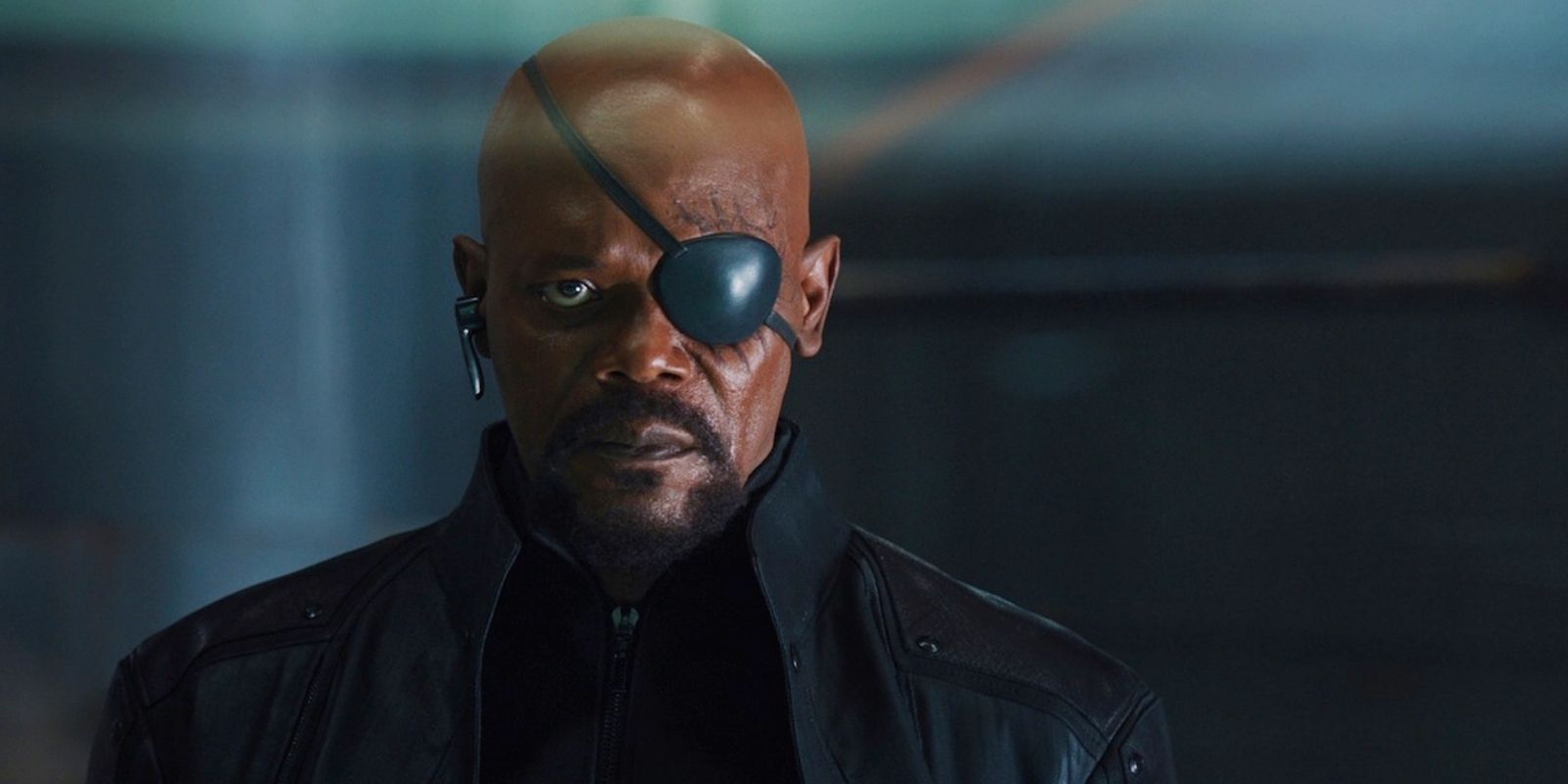 Longtime Marvel Cinematic Universe actor and Quentin Tarantino collaborator Samuel L. Jackson offered a counterstatement to the filmmaker's belief that superhero actors can't be movie stars.
Per Entertainment Weekly, Jackson weighed in on the director's points on The View, pointing out how actors like the late Chadwick Boseman demonstrated star power through their superhero performances. "It takes an actor to be those particular characters, and the sign of movie stardom has always been, what, asses in seats? What are we talking about?" the Nick Fury actor responded. "That's not a big controversy for me to know that, apparently, these actors are movie stars. Chadwick Boseman is Black Panther. You can't refute that, and he's a movie star."
RELATED: Quentin Tarantino Isn't Wrong About Movie Stars – But Marvel Isn't To Blame
Tarantino sparked a semi-controversy in November 2022 when he criticized the MCU for hastening a trend of cinematic intellectual properties overtaking actors as a movie's selling point. "Part of the Marvel-ization of Hollywood is… you have all these actors who have become famous playing these characters. But they're not movie stars," he lamented, pointing out that in Marvel films, "Captain America is the star. Or Thor is the star. I mean, I'm not the first person to say that. I think that's been said a zillion times… but it's like, you know, it's these franchise characters that become a star." Tarantino also attributed this frustration to Marvel Studios' dominance of Hollywood, believing that, had such films released in his youth, "I would totally be fucking happy and totally love them. I mean, they wouldn't be the only movies being made. They would be those movies among other movies."
As SHIELD director Nick Fury, Jackson — whose likeness inspired Fury's design in the Marvel Ultimate comics — has made the most MCU appearances of any non-Stan Lee actor to date. Beginning with 2008's Iron Manhe has starred in eleven Marvel films, plus TV parts in Marvel's Agents of S.H.I.E.L.D spirit Marvel's What If…? On why he prefers playing characters like Fury and Star Wars' Mace Windu, Jackson attributed it to pursuing roles that make him happy. "I'm not doing statue-chasing movies. You know, 'If you do this movie, you'll win an Oscar.' No, thanks. I'd rather be Nick Fury. Or having fun being Mace Windu with a lightsaber in my hand."
RELATED: Nick Fury Revealed His Dark Side in Marvel's Phase 1 – But No One Noticed
Jackson will return as Fury for the next Marvel Disney+ show Secret Invasionas well as the upcoming Phase 5 film The Marvels. He also played Fury in a recent ad for Marvel's new digital card game Marvel Snap.
Marvel Studios' Secret Invasion premieres on Disney+ in spring 2023. The Marvels releases on July 28, 2023.
Source: EW