The Marvel Cinematic Universe's Phase 4 has come to an end, and – although Marvel Studios continues to dominate in popular culture – it sadly cannot be considered an unqualified success. The Marvel Cinematic Universe continues to expand at a remarkable rate. That fact is best demonstrated by the fact Phase 4 – which has now been completed after the releases of Black Panther: Wakanda Forever and the Guardians of the Galaxy Holiday Special – had a greater runtime than the first three phases put together.
In large part that is because the MCU has evolved into a transmedia multiverse, with stories now told in a variety of forms and mediums. The films are now complemented by Disney+ TV shows and even "Special Presentations," Disney+ exclusives that feel like the descendants of Marvel's old one-shots. In theory, characters and story arcs move one from one medium to the next; Scarlet Witch's Phase 4 story kicks off in WandaVision on Disney+, for example, before continuing on the big screen in Doctor Strange in the Multiverse of Madness. The scale of Marvel's ambition for Phase 4 is breathtaking – but, sadly, it hasn't been entirely successful.
Related: Every Upcoming Marvel Cinematic Universe Movie
Marvel's Phase 4 Ambitions Exceeded Their Ability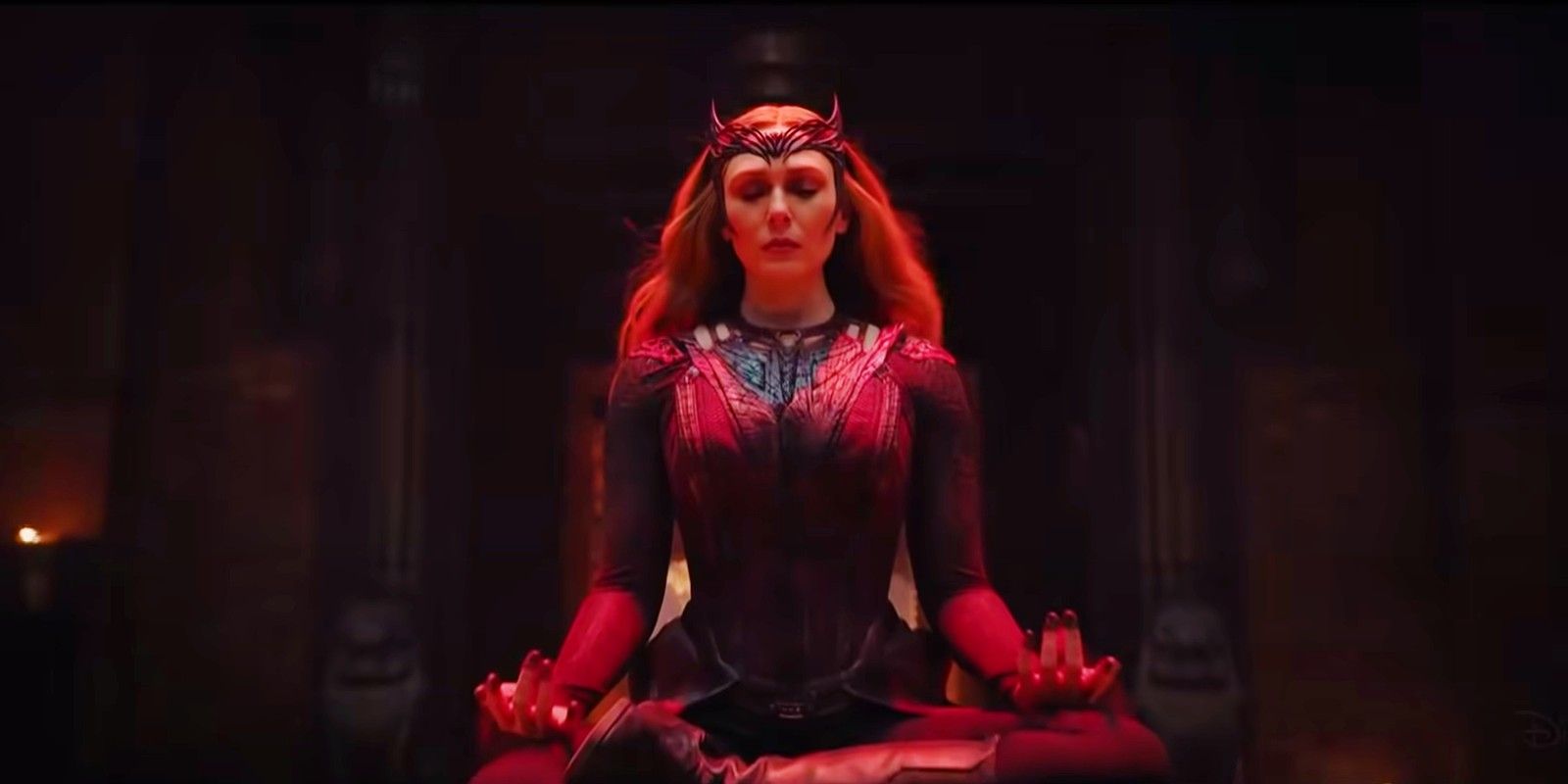 The sad truth is that Marvel's Phase 4 ambitions exceeded their ability. It's important to remember that, only a few years ago, Marvel Studios co-president Louis D'Esposito was explaining that Marvel had stopped doing those old one-shots because the studio was too stretched producing four or five movies a year. Marvel's Phase 4 expansion involves the same number of films, accompanied by a stream of Disney+ TV shows and Special Presentations to boot. Marvel has expanded its operation at pace, but there has been a noticeable impact on the end products. The timeline is getting messier, the VFX often feel rushed and unfinished (with writer-director Taika Waititi openly mocking his own film, Thor: Love & Thunder), and the plots have felt increasingly formulaic. Even Marvel seems aware of this last problem, with She-Hulk: Attorney at Law's finale openly mocking it.
To be fair to Marvel, the coronavirus pandemic had a massive impact on the MCU. It affected every stage of the film-making process – from pre-production to filming, from VFX to marketing. The nature of the shared universe meant Marvel was more vulnerable than any rival studio; the interconnections mean disruption to one project has a ripple effect. Phase 4 was already a logistical challenge due to its scale, but the coronavirus must have turned it into an absolute nightmare.
Phase 4 Lacked An Overarching Narrative (But So Did Phase 1)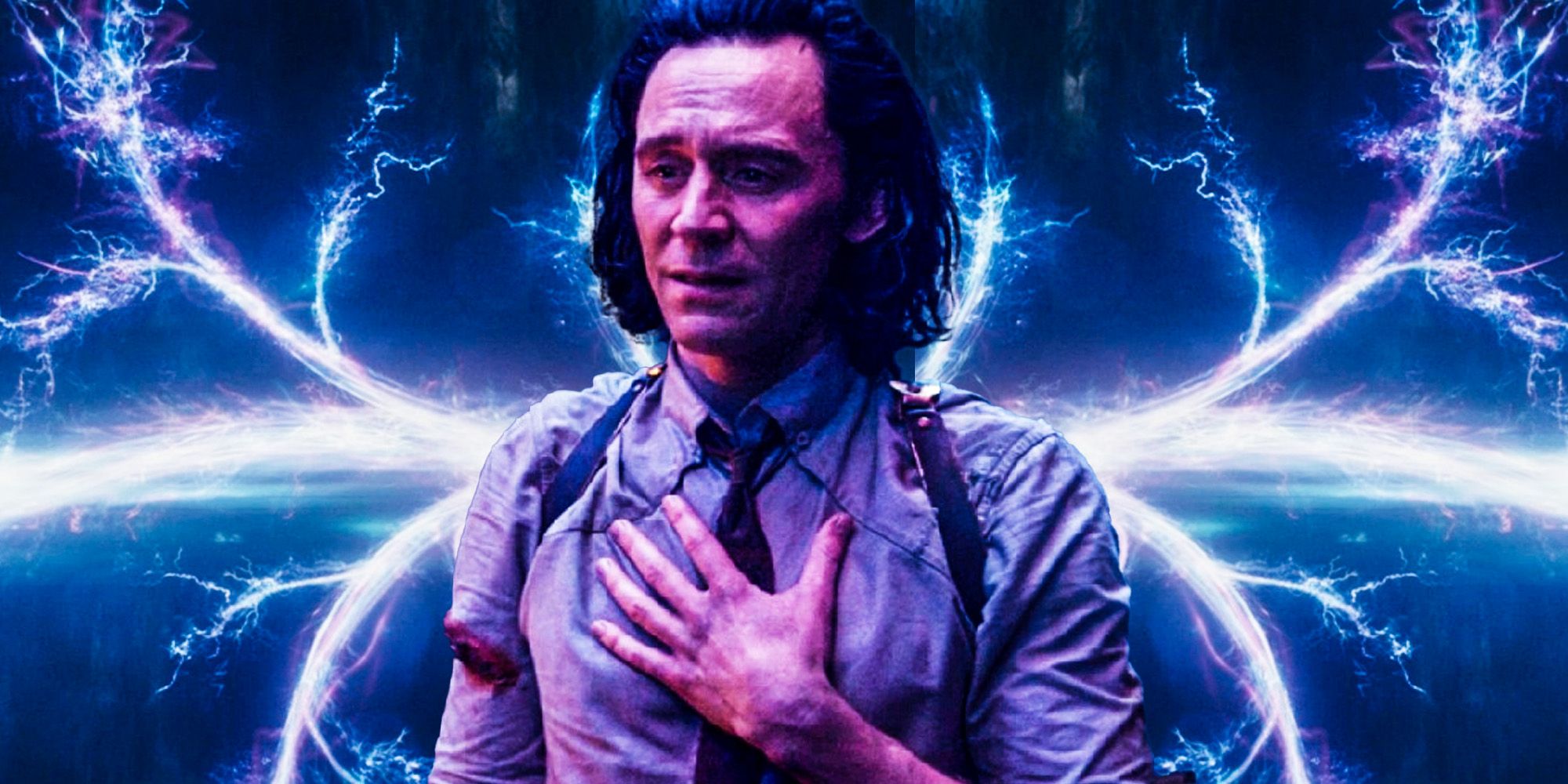 Marvel has taken a phased approach to storytelling, one loosely inspired by the comics themselves. Each phase culminates in a major event movie (traditionally an Avengers film) setting up a new status quo, explored by its successor. Avengers: Endgame was the biggest event movie to date, a key moment in the MCU's ever-advancing timeline. Unfortunately, Marvel bosses seem to have struggled to figure out what the new world order created by Phase 3 should really look like. The problem is best demonstrated by contrasting The Falcon & the Winter Soldier spirit Shang-Chi & the Legend of the Ten Rings, technically seen within weeks of one another. One showed a world still in turmoil, the other one that had gone back to normal with remarkable speed.
It doesn't help that Phase 4 lacked an overarching narrative. It started with Black Widow, an oddly-timed flashback that would have been better suited to Phase 3, and then seemed to take a scattershot approach to storytelling. Marvel eventually announced that phases 4-6 are officially called "The Multiverse Saga," but it's striking how few films and TV shows in Phase 4 have actually seemed connected to this (confusingly-portrayed) concept. Phase 4's most important contributions to the Multiverse Saga are undoubtedly Loki spirit Doctor Strange in the Multiverse of Madnesswith both establishing the pseudo-scientific foundation that will probably be the basis of everything going forward.
Related: What If Black Widow Had Released In Phase 2 or 3? How The MCU Would Change
It has to be noted that this apparent lack of narrative flow is nothing new. The MCU's "master plan" is a myth, with Marvel tending to be far more reactive than most viewers realize. Phase 1, the beginning of the Infinity Saga, was just as contradictory as Phase 4; only one of Phase 1's post-credits scenes actually makes sense, and Marvel literally had to release a one-shot to fix The Incredible Hulk's. But modern viewers are used to the feeling that there is a sense of momentum to the MCU, and that expectation made Phase 4 disappointing.
Marvel Failed To Realize The Potential Of Disney+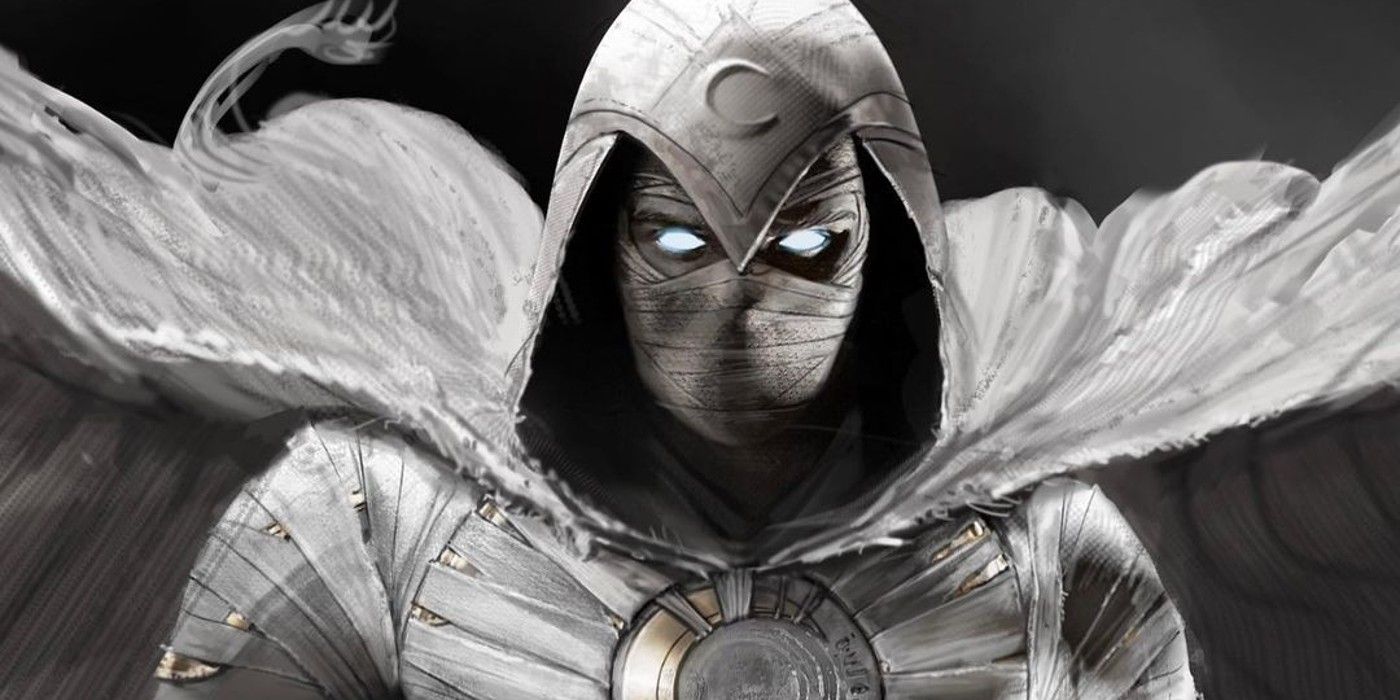 Marvel's expansion on Disney+ has been fairly successful, but unfortunately it has been undermined by the studio's general approach. There is a tendency to treat the Disney+ TV shows as six-hour movies that have been cut into chapters, but this approach has proven flawed; what works well in one medium doesn't necessarily translate to another. Most of the series have notable pacing problems, and it's surprising to note how many depend on a villain reveal in the final two episodes – a structure that's becoming repetitive. Only three of Marvel's Disney+ TV shows – WandaVision, Moon Knightduck She-Hulk: Attorney at Law – have really felt as though they were made for an episodic format.
The new Special Presentations play to Marvel's strengths, however. These are essentially made-for-TV movies, but they're much more experimental than typical Marvel fare. Werewolf By Night is as close to full horror as Marvel Studios has ever gone, while the Guardians of the Galaxy Holiday Special is a delightfully low-stakes adventure that doesn't even feature a supervillain. These two come quite late in Phase 4, however, meaning it will take Marvel some time to learn lessons from their successes.
Marvel's Phase 4 Characters Have Been Successful – To A Point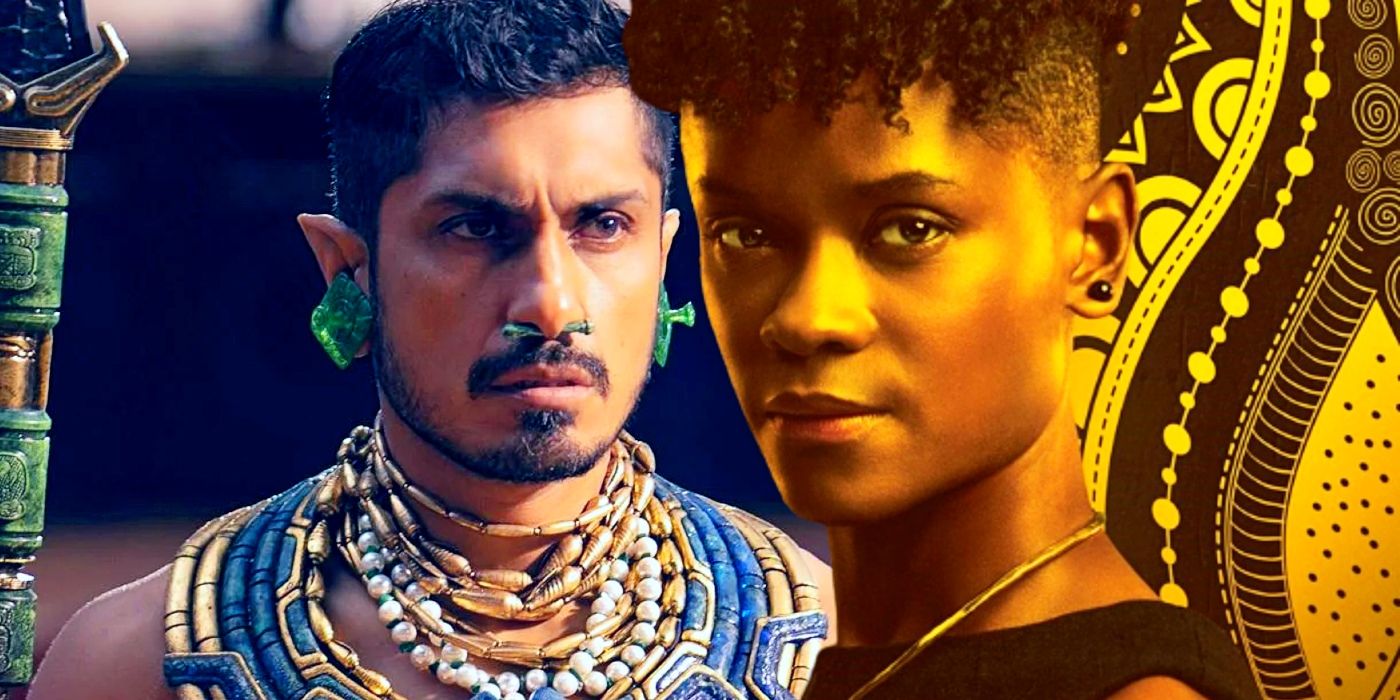 Marvel Studios has rightly earned a reputation for stellar casting decisions. Phase 4 has featured the likes of Oscar Isaac as Moon Knight, Iman Vellani as Ms. Marvel, Hailee Steinfeld as Kate Bishop, and Simu Liu as Shang-Chi. There have also been some of the best supervillains in the MCU to date, ranging from Tenoch Huerta's Namor to Tony Leung's Wenwu. But too many of the Phase 4 superheroes have felt overshadowed by their predecessors, as though they lived in the shadow of Iron Man, Captain America, and the Hulk.
Related: Every MCU Replacement Hero Appearing In Marvel's Phase 4
Marvel is already hiring more diverse filmmakers, but the universe itself has yet to fulfill Kevin Feige's promise to become significantly more diverse. LGBTQI+ plots are typically minor, allowing them to easily be cut for certain international territories. Eternals star Gemma Chan hoped that film's diverse casting would become an industry norm, but it hasn't even become a Marvel norm. Still, as disappointing as Phase 4 has been in this respect, it has to be noted that the franchise ended on a high point. Black Panther: Wakanda Forever introduced a Black teenager, Dominique Thorne's Riri Williams, as Marvel's next Iron Man – a decision that felt very deliberate indeed, and hopefully serves as a promise that the MCU will improve on this point going forward.
–
It's easy to be critical of the MCU's Phase 4 slate, in part because the weaknesses are becoming more evident due to the sheer amount of releases. But part of the problem is that Marvel has trained viewers to watch their films and shows in a different way; every film, episode, or special presentation is now viewed as a potential setup for the next chapter, rather than appreciated in its own right. It's no exaggeration to say that Marvel now produces content, not films or TV shows, and that only the best – the likes of Spider-Man: No Way Home, Black Panther: Wakanda Foreveror Werewolf By Night – rise above this. Marvel seems to have recognized this, with Feige announcing Phases 5 and 6 to give that much-needed sense of direction. But Marvel needs to ensure viewers break this habit if the MCU is to continue to flourish.
Next: MCU's Iron Man Replacement Already Continued Tony Stark's Villain Trend