She-Hulk's latest encounter with her nephew, Skaar, sets up his new status quo in the Marvel Universe and could inspire their MCU future together.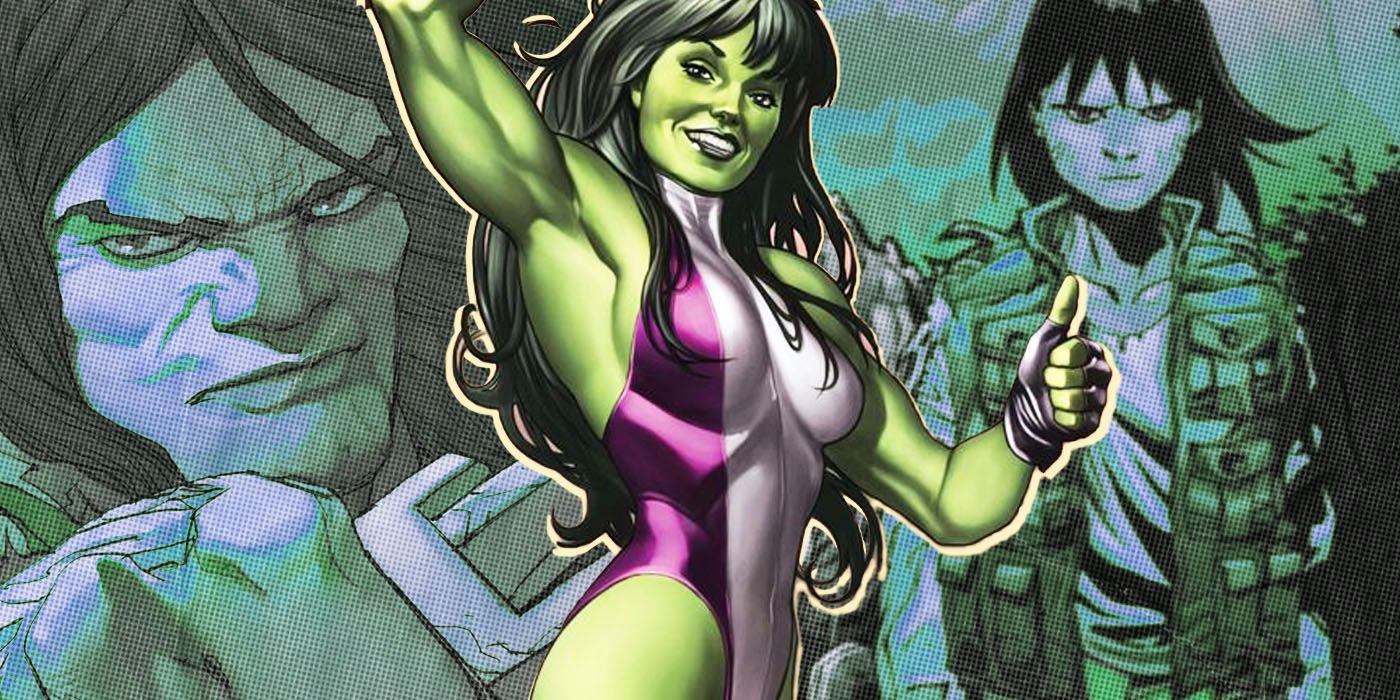 The following contains spoilers for the story "Skaar, Son of Hulk!" pious Planet Hulk: Worldbreaker #1, now on sale from Marvel Comics
The Hulk family has grown exponentially over the years, starting with Bruce Banner's cousin, Jen Walters (aka She-Hulk). As time has worn on, more and more allies have become empowered with Gamma Energy and transformed into Hulks themselves. Now, two of them might have been given the perfect reason to spend more time working together.
Skaar's encounter with his aunt She-Hulk in "Skaar, Son of Hulk!" pious Planet Hulk: Worldbreaker #1 (by Greg Pak, Ramón F. Bachs, Chris Sotomayor, and VC's Joe Caramagna) seems to pave the path for his character's direction going forward. It's also a good enough idea to bring to the Marvel Cinematic Universe.
RELATED: Funko Pop! Offers A Deluxe Immortal Hulk For Cyber ​​Monday
She-Hulk Finds the Hulk's Son, Skaar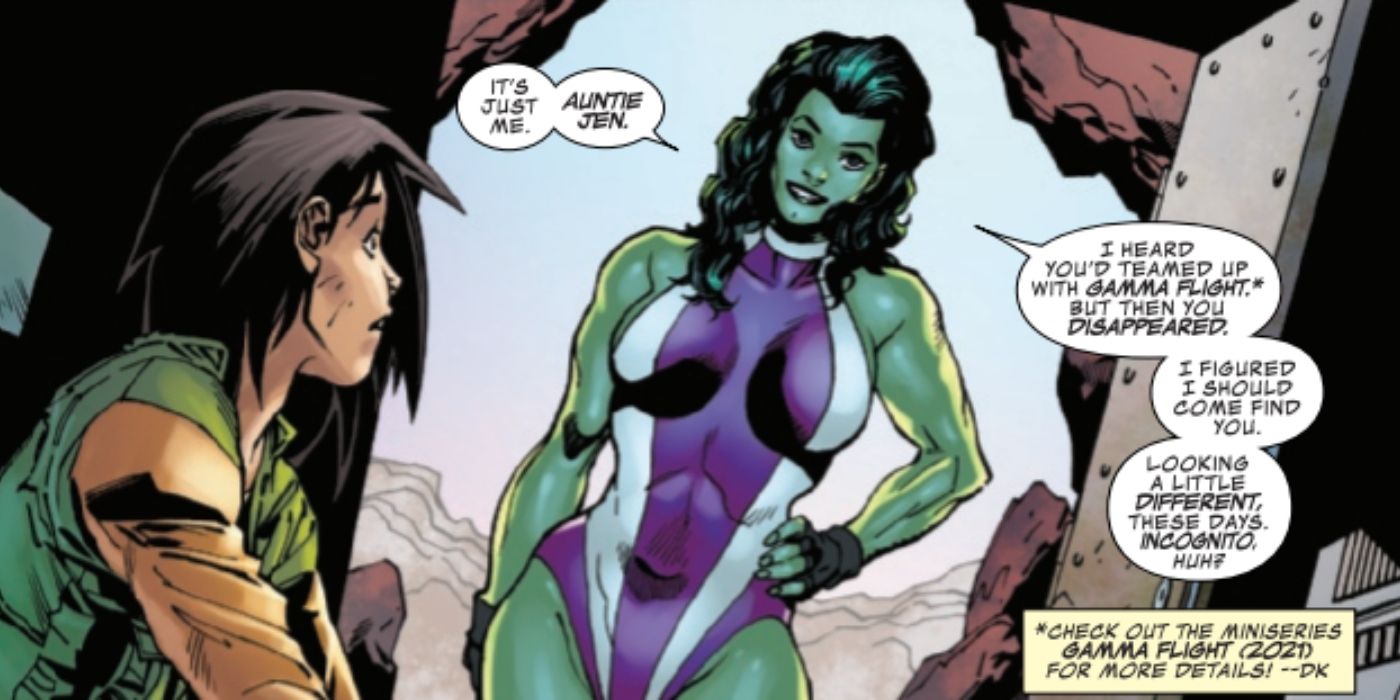 Skaar has found himself on the move in the Marvel Universe, with the Hulk's son reintroduced on the search for his father. Instead of finding Bruce Banner, Skaar only finds one of his old labs — as well as She-Hulk, who's been looking for her nephew since his recent team-up with Gamma Flight. Desperate to avoid his homeworld, Skaar bristles against She-Hulk's suggestion that they rebuild his mother's Stone Starship — believing that she doesn't want him on Earth. However, the pair end up distracted by an alien attack and head out to help.
In reality, though, the alien was merely caught in a trap and in pain, terrifying the locals into calling the Bureau of Alien Neutralization. Their decision to fire on the alien prompts a furious Skaar to unleash his Hulk form and beat the soldiers down — but She-Hulk arrives on the scene in time to keep anyone from being seriously injured. It turns out that the agents of BAN are hunting down aliens like the creature Skaar saved. She-Hulk's suggestion that they fire up the spaceship and find a place where Skaar can find peace seems to light a fire in the young Hulk, who takes the database of aliens and seemingly sets off to protect them.
RELATED: A Classic Hulk Character Is Now Marvel's New Personification Of Death
She-Hulk and Skaar Should Team Up In The MCU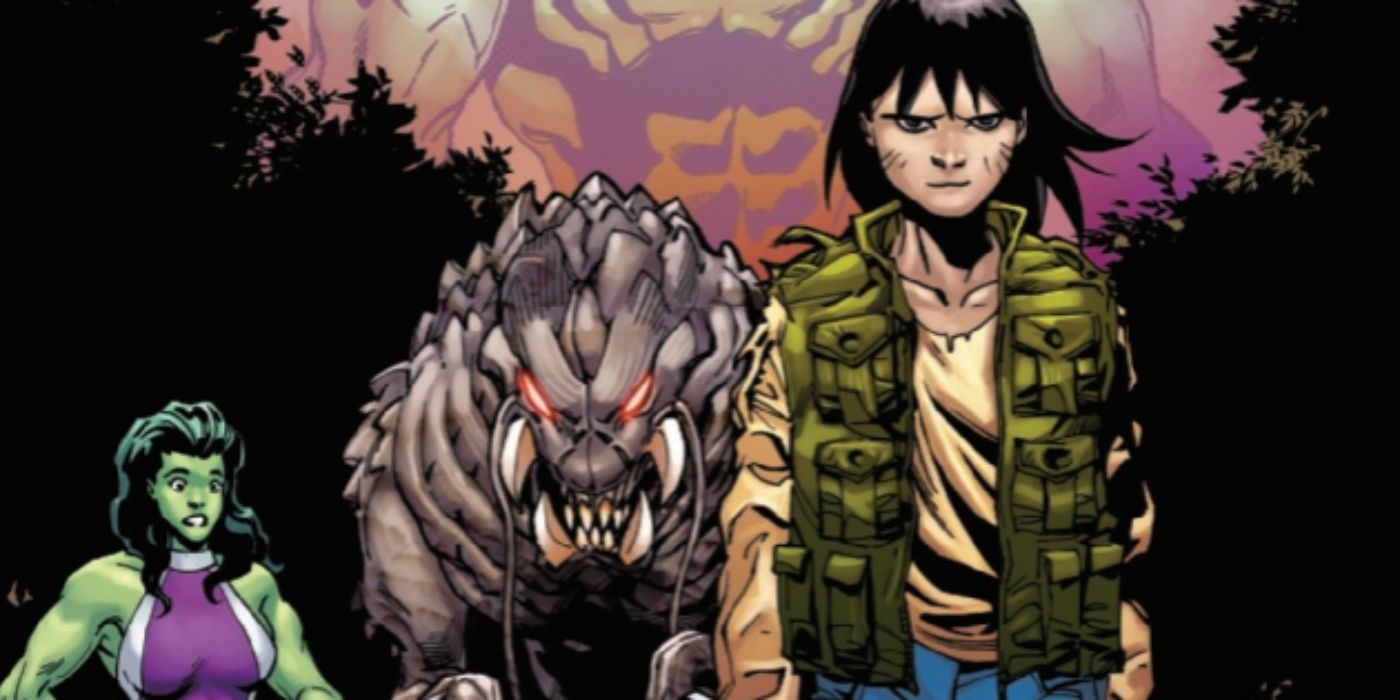 Throughout the story, She-Hulk is shown to be a caring and cautious aunt. She rushes to Skaar's aid and does her best to keep him from causing too much damage. While she isn't able to fully help him deal with his issues with his father, she can offer support when he needs it — and be surprised when he takes a different path. It's a fun development for their relationship and could serve as a solid bedrock to build on in the MCU. The ending of She-Hulk saw Skaar introduced to the greater world, brought to Earth by his father following his return to space. The episode ends before much of Skaar can be established, but the prospect of the Hulk's son — especially in an era when the MCU is increasingly focusing on legacy — is too enticing to pass up.
Having Skaar find other aliens and protect them from organizations could be a strong storyline for the character on-screen, giving him a distinct path forward that separates him from his father. It's also the ideal way to tie She-Hulk to his life, as she openly tells Skaar she'll do her best to work with the judges she knows to keep him out of trouble and BAN under control. The MCU She-Hulk could easily find herself in a similar position, playing an unlikely mentor role to her newfound nephew while doing her best to keep him out of legal trouble. In an MCU that will soon be dealing with more alien conflicts in stories like Secret Invasionthis could position She-Hulk and Skaar closer together — and make them uniquely important to the future of Earth.