The MCU's perfect Doctor Strange replacement might have been hinted at during Black Panther: Wakanda Foreverall thanks to the debut of one important Marvel location. Black Panther: Wakanda Forever helped to set up several future MCU projects, including the upcoming one Ironheart series for Disney+ and the as yet untitled series focusing on Wakanda and Okoye, potentially continuing her story after becoming one of the Midnight Angels. One location featured during Wakanda Forever might be hinting towards one Marvel Comics hero who hasn't yet been seen in the MCU, but shares interesting connections with a couple of established characters in the franchise.
During Black Panther: Wakanda Forever, Queen Ramonda (and later on Shuri) finds Nakia living and working in Haiti, raising her and T'Challa's secret son, Toussaint, aka Prince T'Challa. Haiti's appearance during Wakanda Forever could be teasing the introduction of Jericho Drumm into the MCU in the near future, and with magic and the supernatural becoming more prominent in Phase 4 projects, this seems all the more likely. In Marvel Comics, Drumm eventually takes over from Doctor Strange as the Sorcerer Supreme, suggesting this could be the direction Marvel Studios will be heading in with the MCU, especially since all the main Avengers have recently seen legacy characters taking their places.
Related: How Multiverse Of Madness Continues A Bad Doctor Strange Villain Trend
Black Panther: Wakanda Forever Has A Brother Voodoo Connection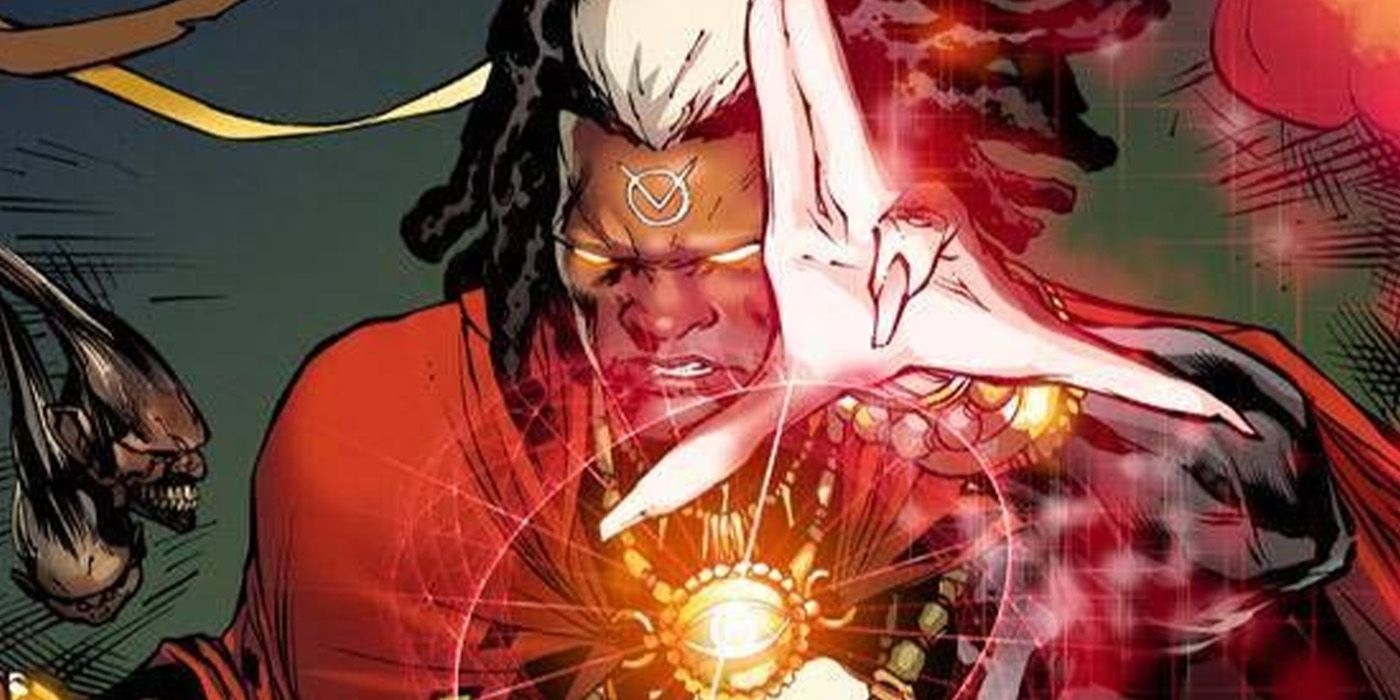 While the choice to place Nakia in Haiti during Black Panther: Wakanda Forever could seem like random at first, the Caribbean country has a special significance in Marvel Comics as the home of voodoo magic, and the supernatural sorcerer, Jericho Drumm, aka Brother Voodoo. In the comics, Drumm returns to Haiti from America after finding out that his brother, Daniel (who made an appearance during Doctor Strange), was close to death. After his brother's death, Drumm trained with the voodoo priest, Papa Jambo, in the skills of voodoo magic, with Jambo eventually merging Drumm and his brother's spirit into one body, causing Drumm to become the hero, Brother Voodoo.
Black Panther: Wakanda Forever introduced Haiti as an important location in the MCU for the first time, creating the opportunity for voodoo sorcerers such as Drumm to debut in the franchise. Drumm is a powerful user of magic in Marvel Comics, with the ability to converse with the dead, which he uses to protect the innocent, making him the perfect character to debut, especially with titles such as Moon Knight spirit Werewolf by Night bringing supernatural elements of the MCU to the forefront. He also eventually became an important member of the Avengers, and the Sorcerer Supreme after Doctor Strange, meaning Drumm could have a huge future in the MCU.
How Can Brother Voodoo Replace Doctor Strange?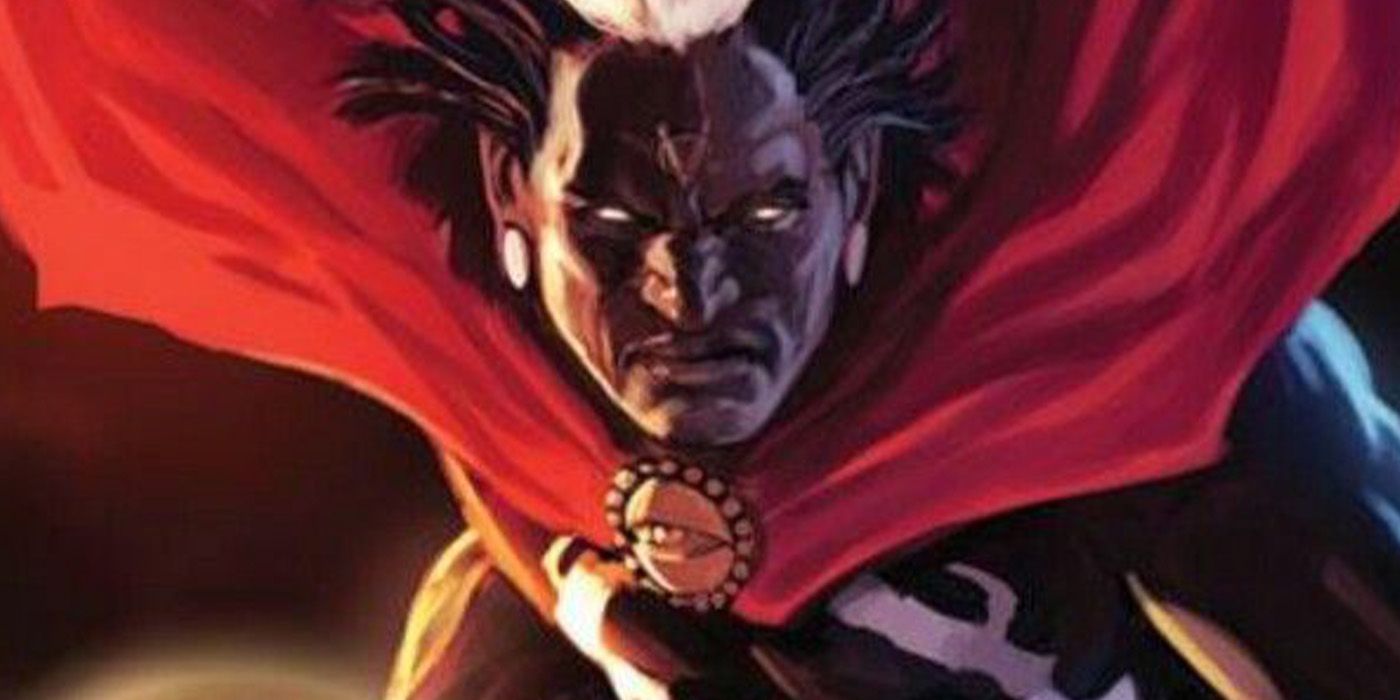 After Doctor Strange employed the use of Dark Magic in Marvel Comics, the Eye of Agamotto abandoned him, and he was stripped of his position as Sorcerer Supreme, a role that was taken over by Jericho Drumm during 2009's The New Avengers #53, which saw him take on the moniker of Doctor Voodoo. As Doctor Voodoo, Drumm becomes a powerful member of the new Avengers team and battles two major Doctor Strange villains, Dormammu and Agamotto, who wants to rule Earth's dimension. Proving himself a strong player on the team, Drumm all but single-handedly defeats Agamotto and destroys the Eye in an explosion that also seemingly kills himself.
In the MCU, Stephen Strange has been heading down an increasingly dangerous path, with Doctor Strange showing his arrogance about breaking Kamar-Taj's rules, What If…? proving that a Strange variant can go to extremes to get his way, Doctor Strange in the Multiverse of Madness revealing his willingness to use the Darkhold and dreamwalk despite the adverse consequences, and Spider-Man: No Way Home suggesting his eagerness to cast dangerous spells. The more Strange abuses his power in the MCU, the more likely it is that somebody else will be taking his place. After Black Panther: Wakanda ForeverJericho Drumm seems like the perfect candidate for this job.
Related: Doctor Strange 2 Theory Explains Why Stephen Acts Weird In No Way Home
Where Could Brother Voodoo Appear Next In The MCU?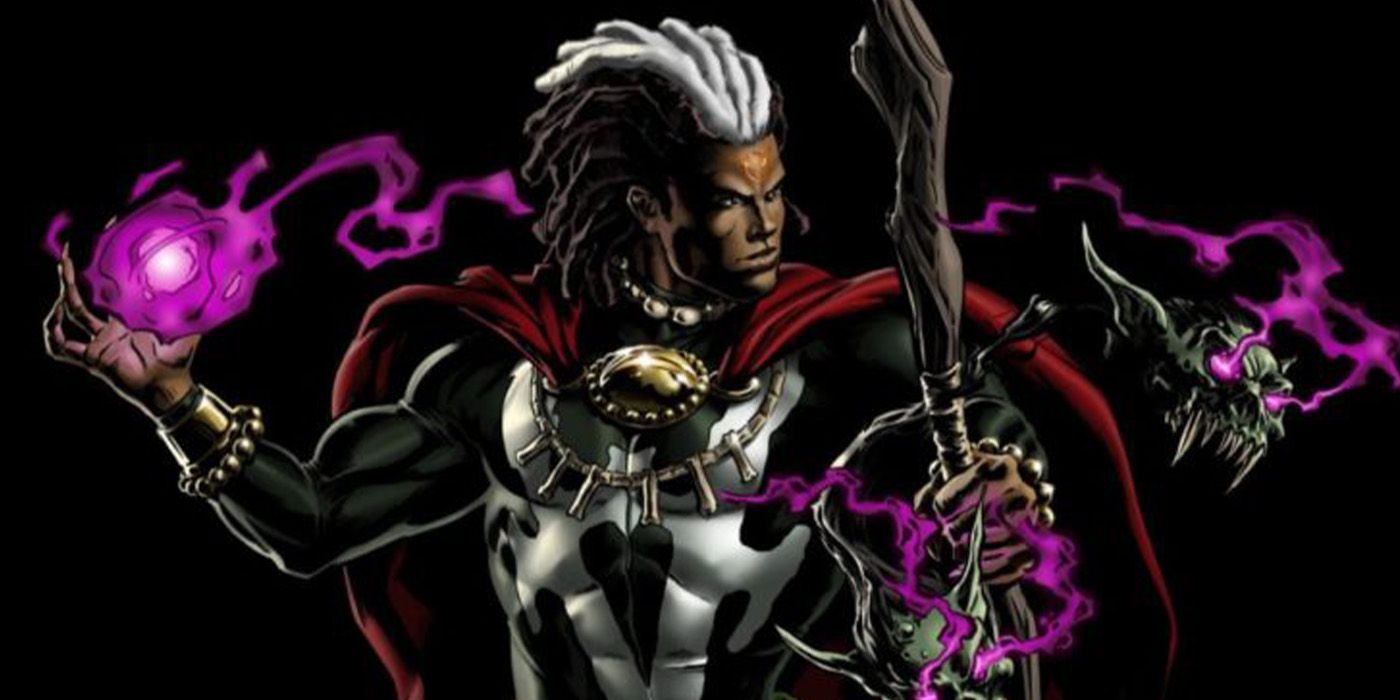 With magic and the supernatural becoming more prominent in recent and upcoming Marvel Studios projects, there are plenty of places that Jericho Drumm could debut in the MCU. In Marvel Comics, Drumm has had dealings with Werewolf by Night and Moon Knight, so if these characters get further projects in the MCU, they could be great opportunities to introduce Drumm. Brother Voodoo has also helped the likes of Blade, Daredevil, and Deadpool, so it's possible he could make appearances in upcoming projects, Leaves, Daredevil: Born Againduck Deadpool 3.
There are, however, two likely chances for Brother Voodoo to make his first MCU appearances. One is in the upcoming Secret Invasion series, since Drumm plays an important role in this comic storyline, becoming a member of a supernatural SHIELD team and eventually getting replaced by a Skrull. The other would be during the WandaVision spinoff, Agatha: Coven of Chaos, which is set to feature a new coven of witches for the MCU. Since Drumm is a gifted user of magic, it's possible he could be a member. Since Haiti has become an important location for Nakia, Drumm could even appear in the future Black Panther projects after Black Panther: Wakanda Forever.
Next: Marvel's Post-Endgame Setup Is So Much More Than The MCU Multiverse