Mister Sinister murders several very important mutants who may not be able to be resurrected in the pages of Marvel's Immortal X-Men #9.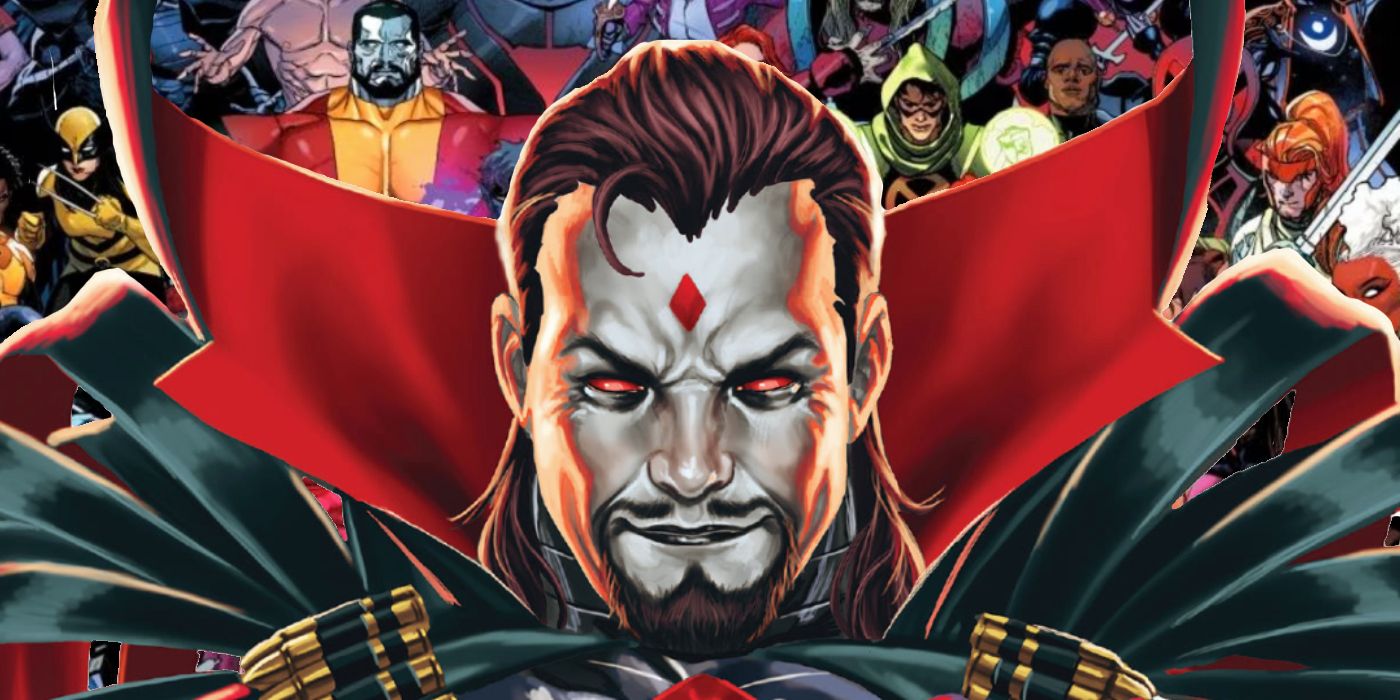 The following article contains spoilers from Immortal X-Men #9, on sale now from Marvel Comics.
Mister Sinister kills Charles Xavier, Emma Frost and Exodus before then wiping out Hope Summers, a central figure vital to Krakoa's resurrection protocols, in Marvel's Immortal X-Men #9.
Immortal X-Men #9 comes from writer Kieron Gillen, artist Lucas Werneck, color artist David Curiel, letterer VC's Clayton Cowles and designers Tom Muller and Jay Bowen. In the issue, Mister Sinister decides its time to betray Krakoa's Quiet Council; although, doing so is harder than he imagined, as he tries and fails to do so on nine different occasions before he then resets the timeline.
RELATED: The X-Men Are Poised to Commit Genocide on One of Marvel's Oldest Alien Races
Mister Sinister's tenth and final attempt eventually proves to be successful, as he manages to get Charles, Emma, ​​Hope and Exodus to telepathically examine an energy signature which is actually a collection of Charles' brains he previously cloned and transformed into a bomb. While Exodus is indestructible and Hope is manipulating her powers, the explosion ultimately kills Charles and Emma.
X-Men: The Mutants May Have Just Lost Their Ability to Resurrect the Dead
Mister Sinister then sets his sights on Exodus. "Now, Remy turns mass into energy…ol' Harry Leland increases mass…so take both gifts, mix 'em up in a murderous communion wafer and…" the villain says moments before Exodus' head explodes. With Exodus dead, Hope then stops copying his powers, meaning she's no longer indestructible. Mister Sinister then takes out his weapon and kills Hope — which essentially could mean the end of mutant resurrection given that Hope is one of the Five, a group tasked with bringing Krakoa's fallen mutants back from the dead — before making a grand departure from the scene.
RELATED: EXCLUSIVE: Marvel's X-Men Explores a Dark Secret About Mystique and Destiny's Relationship
While Nightcrawler points out that resurrecting dead mutants may no longer be possible after Mister Sinister flees, Colossus notes there are "contingencies" in place for such an emergency. "They're not tested, but they can work," he says. "If we can bring here [Hope] back, it will be fine." Nightcrawler again points out it's not a given they can bring Hope back before Kate Pryde then vows to find Mister Sinister and throw him in Krakoa's pit. Luckily, Destiny says she can find him and a team consisting of Kate, Nightcrawler, Colossus, Destiny, Mystique and Sebastian Shaw set off to do exactly that.
Immortal X-Men #9 features cover art by Mark Brooks and variant cover art by Arthur Adams and Edgar Delgado. The issue is on sale now from Marvel.
Source: Marvel