Ant-Man and the Wasp: Quantumania's Jonathan Majors delves into why his role as Kang the Conqueror shouldn't be compared to Josh Brolin's Thanos.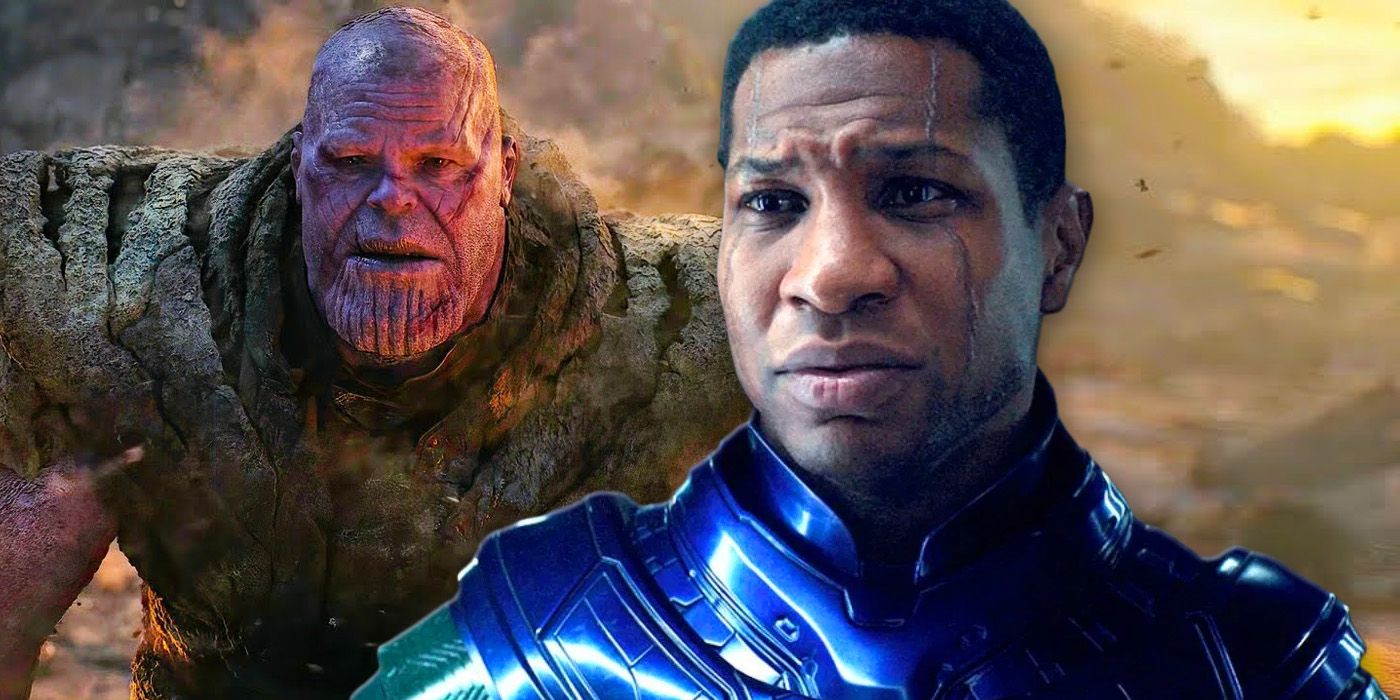 Ant-Man and the Wasp: Quantumania star and Marvel Cinematic Universe actor Jonathan Majors discussed why his upcoming role of Kang the Conqueror shouldn't be compared to fellow MCU villain Thanos.
While speaking to CinePOP, Majors was asked if Kang would be as much of a threat as the Mad Titan was, to which he responded, "It's hard to say. I think Thanos was an incredible villain. We only got to this stage because of Josh Brolin's great work [as Thanos]. I understand the comparisons between Thanos and Kang, but they are completely different worlds." Majors concluded by saying both his story Kang's are different, and that he'll let Quantumania show the Conqueror's power.
RELATED: Ant-Man 3's Latest Trailer Updates Kang's Design
Ironically, prior to Majors' interview, the movie's director Peyton Reed — who also helmed eponymous hero Scott Lang's first two solo cinematic outings — teased that Kang would be a bigger threat than Thanos, commenting, "[Quantumania] is the biggest adventure that Ant-Man and Wasp have ever gone on. We're going to some strange places and we're encountering an antagonist unlike anything they've ever experienced. And that includes Thanos." Reed would later say that while Kang and Majors' Loki character He Who Remains are variants, they're very different from one another, with the former having dominion over time but conserving his energy. He also described Kang as being "a very, very scary character to deal with," which is something Scott and Hope van Dyne discovered.
As for the role of Kang, Majors delved into what he thought about playing the character while also singing the MCU's praises. "It's wicked, man," stated Majors. "The MCU represents a certain part of our industry…the MCU is a cultural phenomenon, essentially, and to be a part of that, thinking back when I was in Texas on a farm hanging out with my chickens, I couldn't have imagined. I couldn't have imagined being a part of it let alone being a 'big bad.' It's humbling and very, very exciting." Additionally, the actor compared the part to being a football team quarterback because Kang has several variants, which Majors will also play.
RELATED: Ant-Man 3 Director Says He'd Be 'Crazy' Not to Let the Actors Improvise
Besides QuantumaniaMajors will vex the MCU again as Kang in the upcoming Avengers: The Kang Dynasty. However, according to the actor, The Kang Dynasty will ask heavy questions, such as what an MCU movie is. Beyond this, no other plot details about the film have yet been shared with the public.
Ant-Man and the Wasp: Quantumania opens in theaters on Feb. 17, 2023.
Source: CinePOP