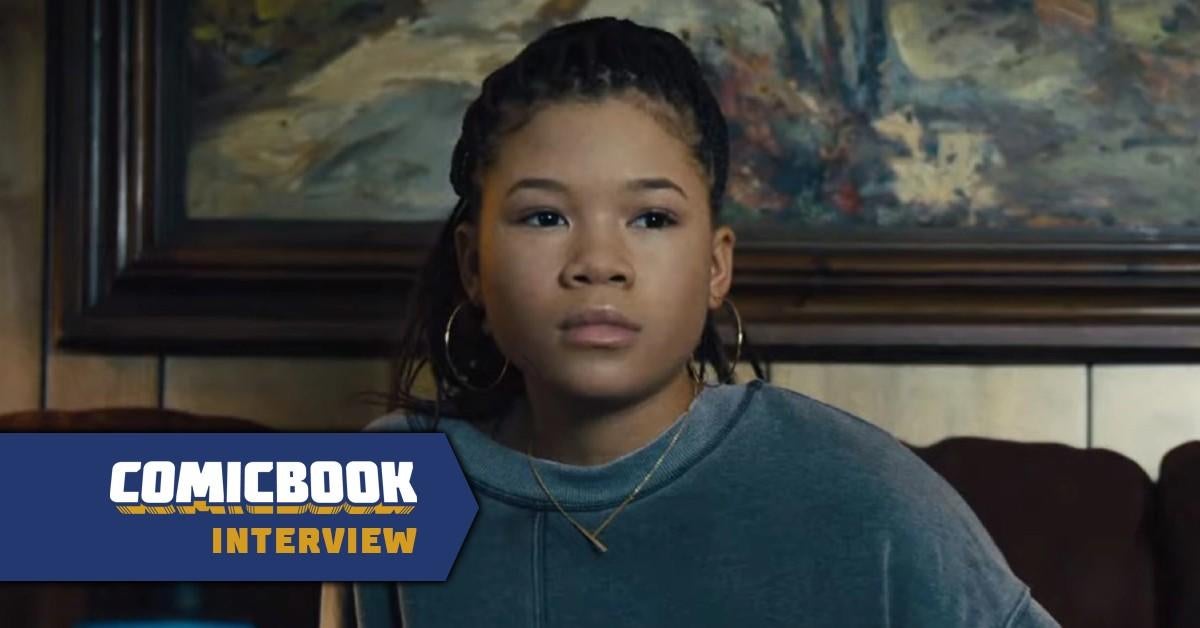 Storm Reid is ready for a spinoff of The Suicide Squad while also eyeing a specific Marvel character she'd love to play. The actor is about to join another franchise this weekend with the release of HBO's The Last of Us, where she plays the character Riley. Of course, Reid was also the daughter of Bloodsport (Idris Elba) in 2021's The Suicide Squad. While the future of the DC Universe is up in the air as fans await announcements from DC Studios co-CEOs James Gunn and Peter Safran, that wouldn't stop Reid from contemplating a return for The Suicide Squad spinoff. She also has her mind set on a particular Marvel role.
ComicBook.com's Chris Killian spoke to Storm Reid ahead of the release of her new movie Missing, where they spoke about reteaming with Idris Elba and who she'd like to play in the Marvel Cinematic Universe. When the topic of James Gunn running the DC Universe came up, Reid was asked if she'd be up for a reunion with Idris Elba for a Bloodsport spinoff of The Suicide Squad. She replied with the one-word answer, "Absolutely."
Next, Reid was asked if there were any particular comic book characters she'd love to play. Her response was Storm of the X-Men, which seems fitting since her first name is also Storm. "I mean, I think it would be fitting to play Storm. I mean why not?" she said. "But, you know, in a perfect world."
When Will The X-Men Join The MCU?
It remains unclear when exactly the X-Men will officially join the MCU. However, Marvel has slowly started planting seeds for their arrival. For example, the season finale of Mrs. Marvel namedropped the word "mutation" with the classic X-Men: The Animated Series theme playing in the background. Namor referred to himself as a mutant in Black Panther: Wakanda Foreverand the Black Panther sequel also included Adamantium in production notes.
In even more positive news, Hugh Jackman is returning to reprise his role as Wolverine alongside Ryan Reynolds in Deadpool 3. Jackman possibly spoiled the title of Deadpool 3 when he recently called it Wolverine and Deadpoolalthough Reynolds has not confirmed or denied the title, leaving fandom to continue the speculation.
Marvel has laid out Phase Five of the MCU, and announced some of the projects in Phase Six, including Avengers: The Kang Dynasty spirit Avengers: Secret Wars. Even though an X-Men project hasn't been announced, it doesn't mean some of the characters won't start appearing soon.
Let us know your thoughts on Storm Reid playing Storm and her return in a Bloodsport spinoff of The Suicide Squad in the comments.
.