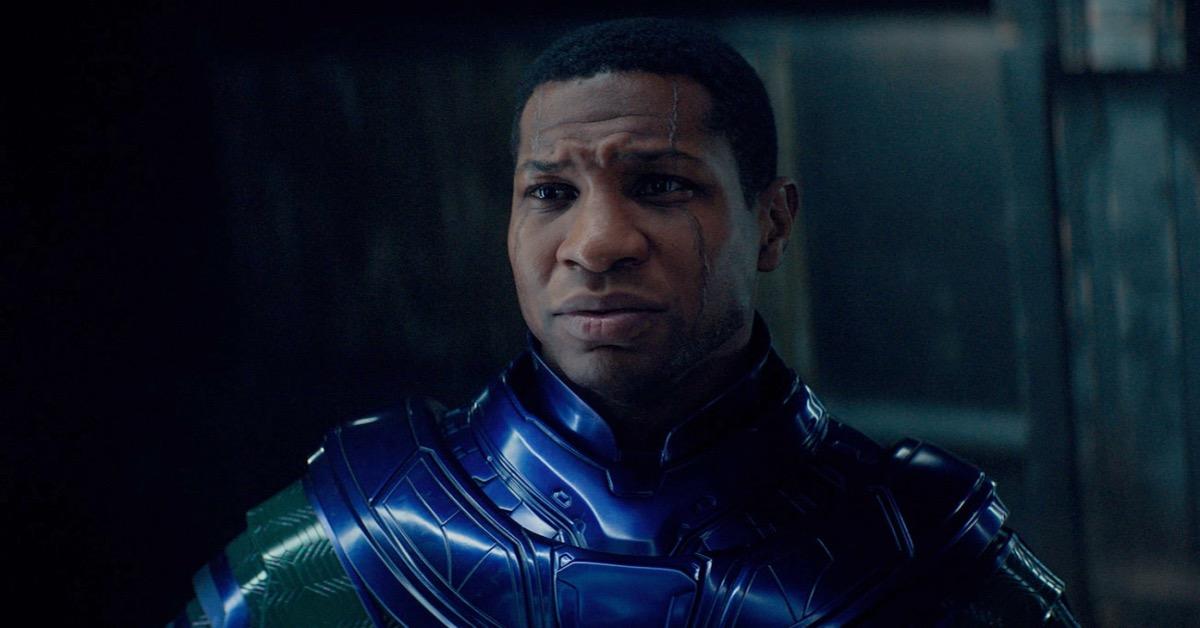 Marvel Studios is getting ready to take The Multiverse Saga to the next level with Ant-Man and the Wasp: Quantumania. Quantumania will introduce fans to Kang the Conqueror (Jonathan Majors) who will be the main antagonist of the film and the next two Avengers movies. Kang is very different from Thanos (Josh Brolin), which adds up to a very different and compelling villain. Majors is busy at the Sundance Film Festival and was chatting with Deadline where he revealed some of his inspirations for how he will portray the villain. The actor revealed that he used actual conquerors as inspiration as well as Robert Downey Jr's Iron Man.
"Uh, the inspirations for Kang? He's a conqueror. You should look at Alexander the Great. Look at Genghis Khan, Julius Caesar starts there," Majors said. "He's a part of an already established universe. Those are inspirations and then counterpoints, which is also important in creating a character is to figure out how they counter people. 'You're smart, but watch how smart I am'. So you can look at Robert Downey Jr's Iron Man and say okay, if that's the superhero of superhero, etcetera, and I'm to be the supervillain of supervillains. How do I counteract that in the zeitgeist. I can write a book about it at this point, but I'll close there."
The next Marvel Studios film to be released will be Ant-Man and the Wasp: Quatumania. Empire Magazine recently had a chat with director Peyton Reed about how the stakes have risen going into Quantumania. "People felt like, Oh, these are fun little palate cleansers after a gigantic Avengers movie," Reed told the outlet. "For this third one, I said, 'I don't want to be the palate cleanser anymore. I want to be the big Avengers movie.'"
"I grew up a real Marvel comics nerd, and there are a handful of antagonists in the Marvel comics universe who are all-timers," Reed continued. "Loki, obviously. Doctor Doom from the Fantastic Four. And Kang the Conqueror. In conversations with Kevin Feige and Marvel, it was like, I want to put Ant-Man and Wasp up against a really formidable villain in this movie, and so we're doing Kang the Conqueror."
"In the comics, Kang has dominion over time, he's a time traveler. His situation is a little bit different in this movie, which I won't spoil for you, but he's someone who, [while] we live very linear lives, from childhood to death, Kang doesn't exist that way," the director smirked. "It struck me as interesting to take the tiniest Avengers — in some people's minds maybe the least powerful Avengers — and put them up against the most powerful force in the multiverse."
The studio describes the film as follows: "In the film, which officially kicks off phase 5 of the Marvel Cinematic Universe, Super-Hero partners Scott Lang (Paul Rudd) and Hope Van Dyne (Evangeline Lilly) return to continue their adventures as Ant -Man and the Wasp. Together, with Hope's parents Hank Pym (Michael Douglas) and Janet Van Dyne (Michelle Pfeiffer), the family finds themselves exploring the Quantum Realm, interacting with strange new creatures and embarking on an adventure that will push them beyond the limits of what they thought was possible. Jonathan Majors joins the adventure as Kang."
Ant-Man and the Wasp: Quantumania will hit theaters on February 17th!
Are you excited to see Majors as Kang the Conqueror? Let us know in the comments below or by hitting up our writer @NateBrail on Twitter!
.