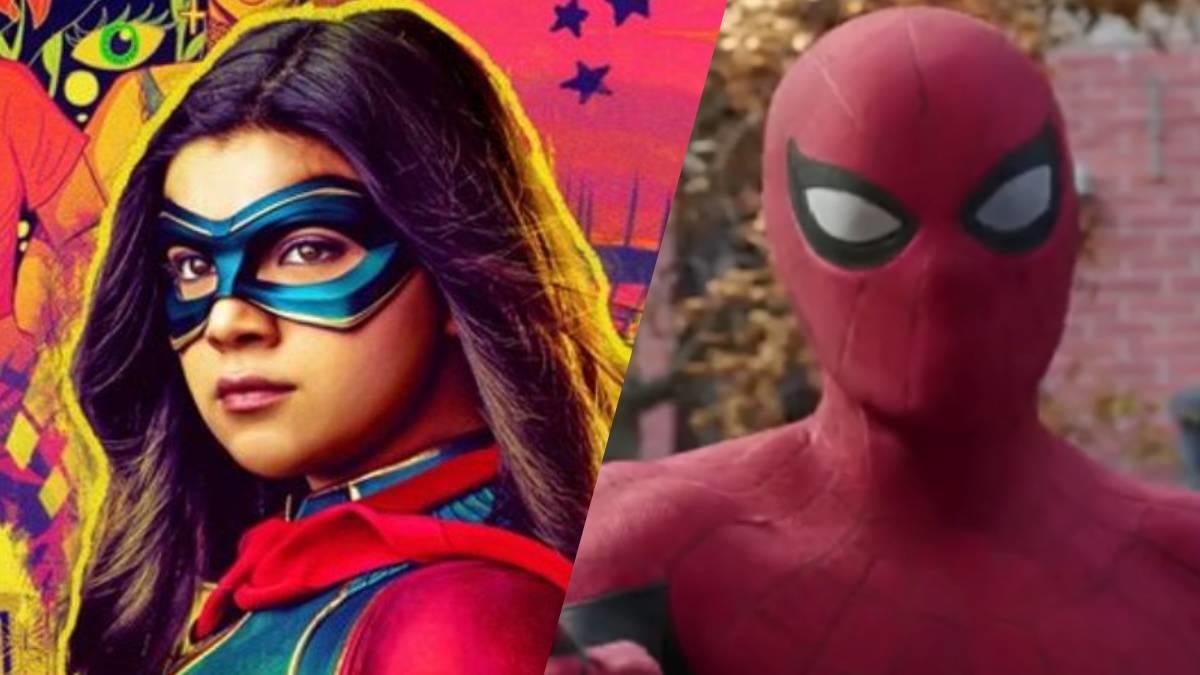 Marvel decided to fix Mrs. Marvel's biggest continuity error. Mrs. Marvel Fans UK discovered the difference on Disney+ and flew to social media to alert the larger fandom. Viewers will remember the State of Liberty coming into frame during the finale of the series. However, due to the events of Spider-Man: No Way Home, the statue should be copper instead of green because of the refinishing. But, there it was in the normal jade hues upon Mrs. Marvel's release. Now, when you go and watch the episode, it matches up with Spidey's last MCU adventure. (There's even no shield on it to boot! A nice touch.) These sorts of quirks are bound to pop up with how closely the secrets are guarded in the franchise. Check it out for yourself down below!
Did the Multiverse Help In Other Ways?
ComicBook.com's Liam Crowley spoke to series cinematographer Jules O'Loughlin last year. During that conversation, it was revealed that the Multiverse ended up being used as a way to explain why Mrs. Marvel's Karachi Railway Station looks a little bit different than the one in the real world.
A continuity error with the Statue of Liberty in the #MsMarvel finale has been digitally altered on Disney+ recently

The statue is shown in the opening shot and end credits of Episode 6
It is now the same copper color as seen in Spider-Man: No Way Home! pic.twitter.com/EBqoMtokJb

— Ms. Marvel UK⚡️ (@MsMarvelUK) January 23, 2023
"I will add this one thing that happened, which is really interesting. We had a location for the Karachi Railway Station, and it was a railway station in Bangkok that was really amazing," O'Loughlin shared. "And when we first saw that location, [director] Sharmeen [Obaid-Chinoy] said, 'Listen, we can't use this because Karachi Railway Station doesn't look like this.' It has elements that are similar to the Karachi one, but it's nothing like it."
He continued, "And I said, 'Well, okay, but it's an amazing railway station. There's a lot of production value here that we can get from this location, and I think we should really consider it.' And it was the only time that Sharmeen and I had, I wouldn't call it a creative difference, but it's that push, pull thing that a director and a cinematographer often do to get the best out of each other and to get the best for the stage."
"It's really important for Sharmeen that it's true to the Karachi Railway Station. And then something popped into my mind, and it was the Multiverse. And it was just then that there was all this stuff about how one of the shows had gone to air and this idea of ​​the Multiverse had really come to the fore," O'Loughlin continued, "And so I went, 'Oh my God, that's the end.' And so I said to Sharmeen, 'Listen, this location is Karachi, but it's just in an alternate universe.' And I spoke to her about this multiverse idea, and then she came around to it, and we ended up shooting there, and she loved the railway station. It's not exactly Karachi, but added a lot of production value to that sequence. And thank Good for the Multiverse!"
Have you seen these changes? Let us know down in the comments!
.