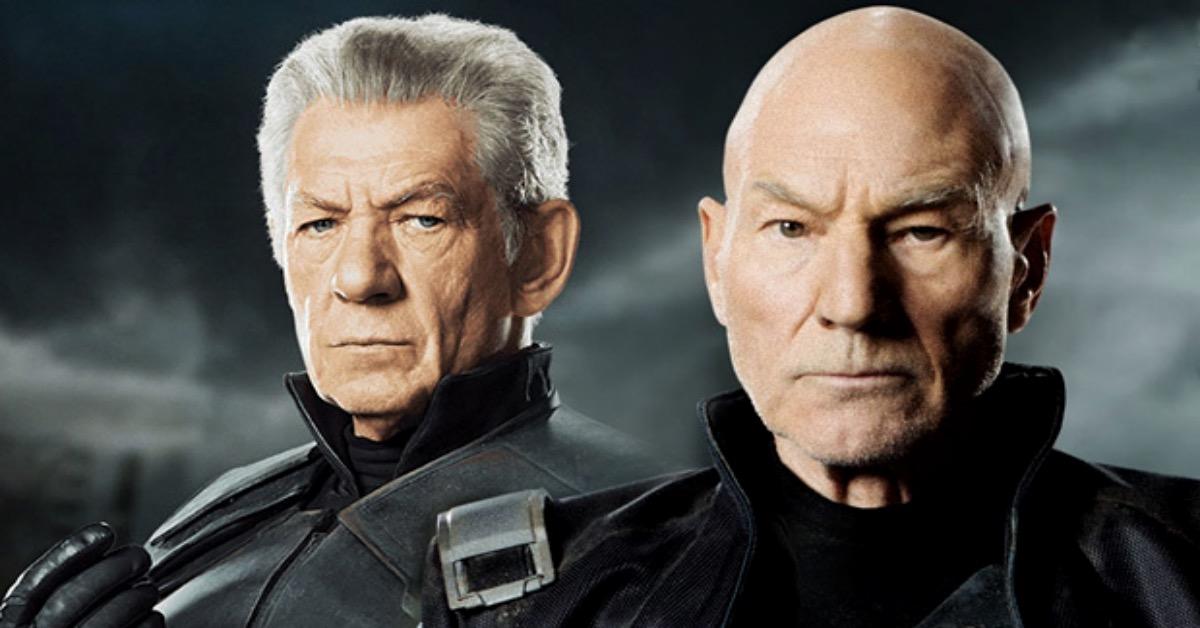 Marvel moviegoers may not have seen the last of Sir Patrick Stewart's Professor Charles Xavier and Sir Ian McKellen's Magneto. The long time X-Men stars last appeared together in the 2014 Fox film X-Men: Days of Future Pastwhile Stewart reprized his role as a multiverse variant — the Professor X of Earth-838 — in Marvel Studios' Doctor Strange in the Multiverse of Madness load buzzer. As Phases 5 and 6 of the Marvel Cinematic Universe wade deeper into the multiverse, bringing back Hugh Jackman's metal-clawed mutant Logan/Wolverine in the upcoming Deadpool 3Stewart has hinted at a potential Xavier and Magneto reunion with McKellen.
"I can't say about what Charles' future might possibly hold," Stewart told Entertainment Tonight in a new interview for the third and final season of Star Trek: Picard on Paramount+. The actor then revealed McKellen's reaction to Xavier's return in Doctor Strange 2which brought Stewart out of X-Men retirement for the first time since 2017's Logan.
"Actually, it went very well. He did say something like ['Hey, I would've done this!'], yes, that's true," Stewart said. "But we're not done, Sir Ian and myself. We're… we got plans."
In a recent interview with Comic BookStewart revealed that he's "been told to standby" about Xavier's potential appearance in Deadpool 3. "I know nothing more than that, honest." Directed by Shawn Levy and produced by Kevin Feige, who got his start as a producer on Fox's X-Men franchise in the 2000s, the Deadpool threequel is reportedly seen before Xavier and Wolverine's deaths in the Logan timeline.
Since the original 2000 X-MenStewart's telepathic Professor X and McKellen's metal-manipulating Magneto appeared opposite each other in X2 (2003), X-Men: The Last Stand (2006), The Wolverine (2013), et al X-Men: Days of Future Past (2014). James McAvoy and Michael Fassbender starred as younger versions of Charles Xavier and Erik Lehnsherr, respectively, in X-Men: First Class (2011), Days of Future Past, X-Men: Apocalypse (2016), et al Dark Phoenix (2019).
Marvel Studios' Deadpool 3 is scheduled to release in theaters on November 8th, 2024. The two films set to conclude Marvel's Multiverse Saga spanning Phases 4-6 are Avengers: The Kang Dynastyout May 2nd, 2025, and Avengers: Secret Warsin theaters May 1st, 2026.
.