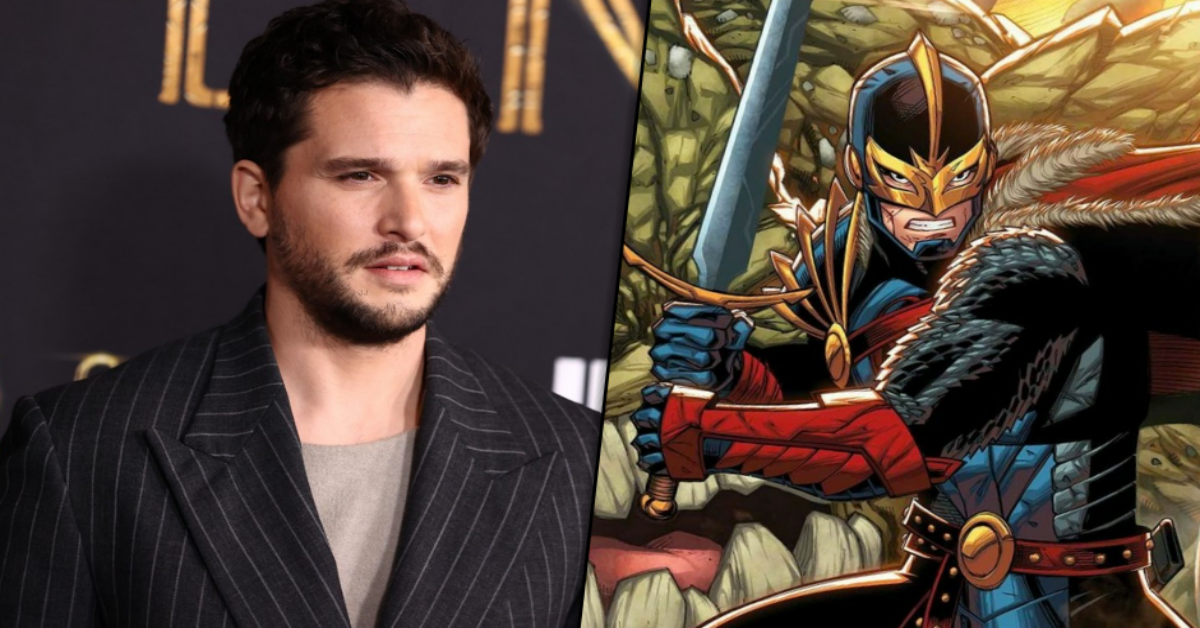 It's looking like Dane Whitman—the Avenger better known as Black Knight—might have a reduced role in at least one upcoming Marvel project. New reports suggest a sizable role in Leaves once belonged to Kit Harington's character first introduced in Eternals. Now after a round of rewrites or two, it looks like Whitman and the Ebony Blade may have little to no role in the film now.
"Someone reached out to say that with Blade, things have gotten a little bit better," Above the Line's Jeff Sneider said on a recent episode of The Hot Mic (via The Direct). "Things have shaped up, the script is leaner and meaner and they cut out the fat, but the script I heard about was like 87 pages, like there wasn't enough and they'd shaved it to the bone."
He added, "What they'd cut out I heard is that Leaves was gonna tie-in with Eternals and Kit Harrington's Black Knight. Black Knight's not really involved in the Leaves thing anymore. They may be recasting a few parts including maybe the daughter, was there like a 14-year-old girl? They may recast that."
How was Eternals going to crossover with Blade?
During one of the post-credits scenes of the Chloe Zhao feature, Whitman (Harington) opens a chest to find a familiar heirloom known as the Ebony Blade. He's then interrupted by an off-screen voice, which has since been identified by Marvel Studios to be that of Mahershala Ali's Daywalker. When we spoke with Eternals VFX boss Stephane Ceretti last year, he told us the tease was very deliberate.
"The funny thing is my second on the show, which is Mårten Larsson my additional supervisor, is actually going to be supervising Leaves very soon," Ceretti told us. "So I told him, I said, 'I'm giving that to you as a gift, use it wisely and make good out of it.' But I'm sure it's going to do actually even better."
Leaves is set for release on September 6, 2024.
What other characters would you like to see make up the MCU's new Midnight Suns team? Let us know your thoughts either in the comments section or by hitting our writer @AdamBarnhardt up on Twitter to chat all things MCU!
.