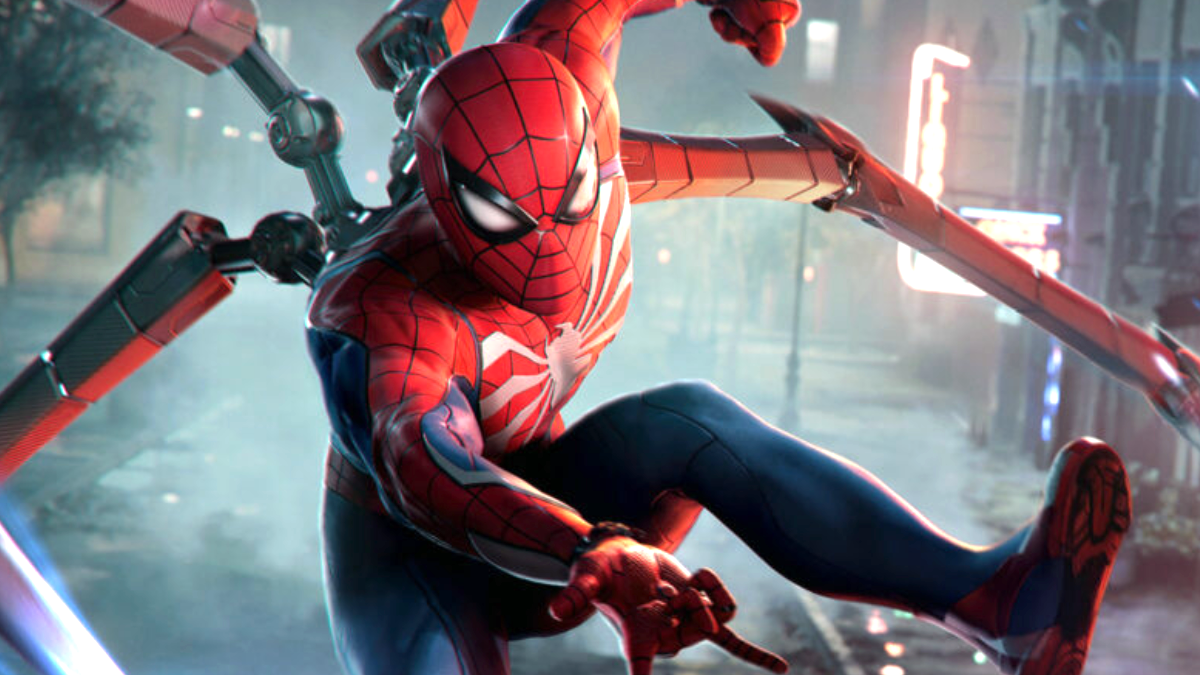 A new tease associated with Marvel's Spider-Man 2 has potentially indicated that the PlayStation 5 sequel's storyline will involve the multiverse. At this point in time, PlayStation and developer Insomniac Games have been extremely quiet when it comes to what Spider Man 2 will have in store. Outside of confirming Kraven and Venom as villains in the upcoming PS5 game, little else is known about where the follow-up entry might go. And while it seems like more details will surface in the very near future, what looks to be a tease about the game's narrative has driven damn speculation through the roof.
Announced by Hasbro today, a new toy associated with Miles Morales was unveiled. Specifically, this toy is based on the look that Miles will boast in Marvel's Spider-Man 2. Although there's not much that can be gleaned from the action figure's appearance alone, the box that it comes in seemingly features a brief story description of Marvel's Spider-Man 2 that directly mentions the multiverse.
"With Peter Parker as his mentor, Miles Morales discovers allies and enemies across the multiverse – and at home in New York – as the newest Spider-Man," says the toy's description via a new press release. "Celebrate the Marvel Universe with this Marvel Legends Series Marvel's Spider-Man 2 Miles Morales figure. This quality 6-inch scale Miles Morales action figure features deco and design inspired by the character's appearance in Marvel's Spider-Man 2 video game!"
Swing into the Gamerverse with the #MarvelLegends #SpiderMan 2 #Marvel's Miles Morales! Revealed earlier by our friends at @comicbookthis figure is inspired by his appearance in the Marvel's #SpiderMan2PS5 video games! Pre-order coming soon, so stay tuned to #HasbroPulse! pic.twitter.com/IFnIxxH0NN

— Hasbro Pulse (@HasbroPulse) March 22, 2023
It's worth stressing that it's not currently known if this description of the Miles Morales toy is associated with the story of Marvel's Spider-Man 2 or if instead, it's just a broad description of the character. After all, Miles has risen to prominence in recent years thanks to his appearance in the movie Spider-Man: Into the Spider-Verse, which heavily centers around the multiverse. With this in mind, Hasbro may have just opted to provide a description for the Miles Morales figure that subtly references Into the Spider-Verse. Either way, we have reached out to Hasbro for more clarification on the matter and will provide an update if we receive a response.
Currently, Marvel's Spider-Man 2 is broadly set to release later this fall, exclusively on PS5. If a tease from actor Tony Todd within the past day is accurate, though, the highly-anticipated sequel is currently on track to launch at some point in September 2023.
[H/T ResetEra]
.