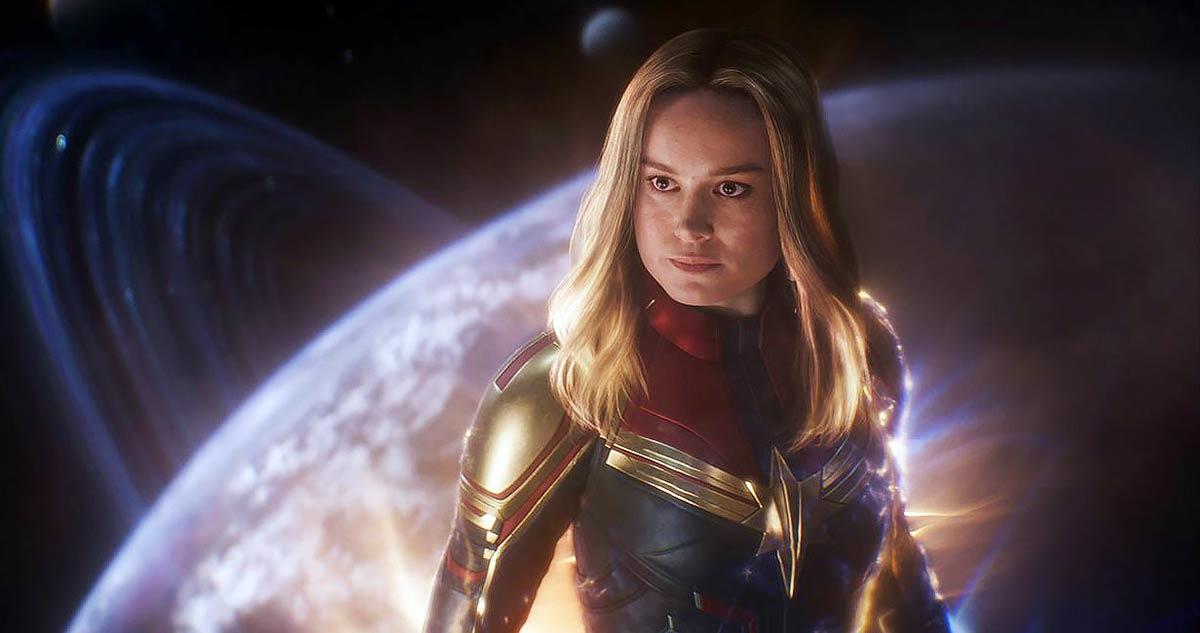 The Marvels leading lady Brie Larson says that becoming Captain Marvel frightened her at first. Harper's Bazaar talked to the Marvel actress about her fears around entering the MCU. Now, when performers choose to join up with Kevin Feige's traveling band of Avengers, it comes with a lot of weight. Audiences of millions love these characters before they ever step foot on a screen. Larson clearly understood how many people were waiting to see Carol Danvers in a movie before she ever slipped on that costume. But, there were other human fears along with that. For example, any semblance of privacy is basically gone once you're in the MCU proper. So, there was a lot to consider ahead of Captain Marvel.
"I was scared of what would happen to me," Larson began before noting her love of the outdoors and visiting museums and the like. She continued, "I was like, 'What world is this, where these are the choices I have to make as an artist?'"
However, there are some definite perks to appearing in massive movies like Avengers: Endgame. Larson is trying to keep everything in front of her though. "Anytime I feel like I'm being put too much on a pedestal, it's my job to figure out how to remove that within myself," she demurred.
What's The Biggest Surprise Waiting In The Marvels?
Marvel Studios head Kevin Feige recently spoke to Entertainment Weekly about everything ahead for the MCU in Phase 5 and beyond. When The Marvels came up, there was a question about what the biggest revelation has been for that movie. It turns out it's not a plot development (at least not one Feige was ready to spoil there) but instead a character. The Marvel executive argued that Iman Vellani's teenage hero Ms. Marvel was the standout from the early screenings. It feels like Kamala Khan is about to be a household name after this one. Check out what else he had to say right here.
Feige teased, "Kamala Khan, for instance, is a great new character in the pantheon. I'm very proud of the Ms. Marvel show. I also know — and this is a spoiler — she essentially steals The Marvels, which is coming out [July 28]. It makes me excited that people will, I hope, see that movie and then go back and revisit those shows on Disney+."
He would add, "The great thing about Kamala in her show, and now in this movie, is that she's not unlike Tom Holland's Peter Parker in Civil War. She can't believe she's with these other heroes, and can't believe that she finds herself in these places. And that's fun because we want to be that. I want to be that."
Are you excited to see Larson back as Captain Marvel in this one? Let us know down in the comments!
.