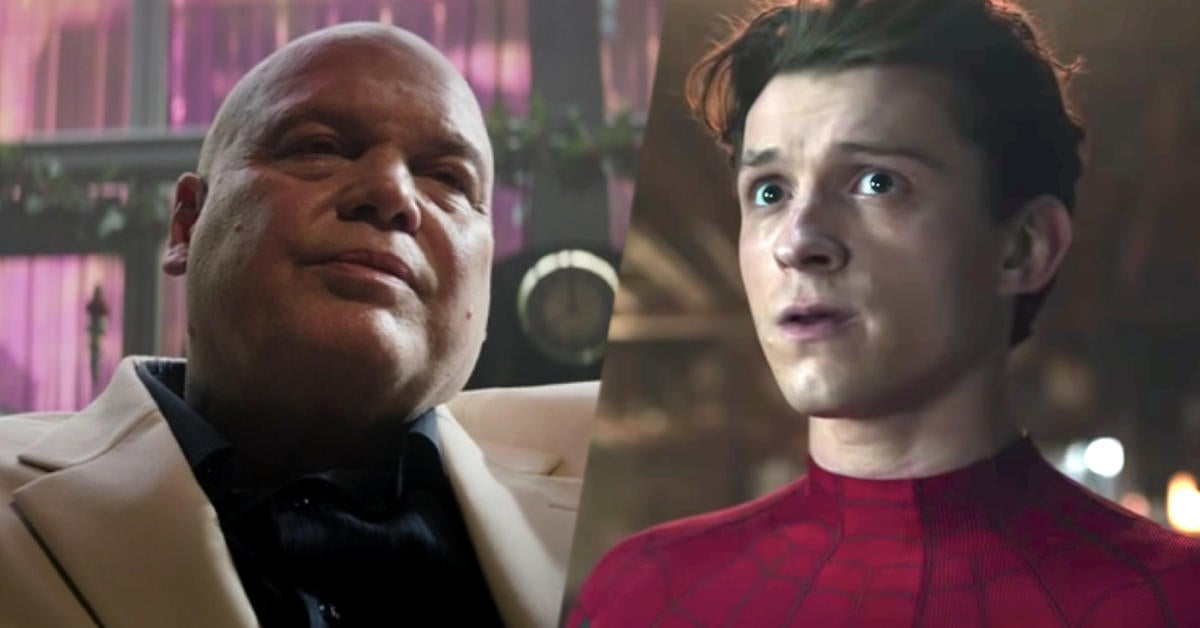 Like many of the characters that have found their home in Marvel's ever-expanding stable, the likes of Daredevil and Spider-Man often share villains and antagonists. In fact, Kingpin—one of the most popular baddies in the Marvel pantheon—could be considered an archnemesis of both characters. Yet 15 years after Marvel Studios first launched the Marvel Cinematic Universe, rights issues have prohibited an on-screen duel between Spidey (Tom Holland) and Wilson Fisk (Vincent D'Onofrio). Those holding out hope to see the paths of the characters cross in the MCU need not worry as D'Onofrio says he'll do what he can to make the crossover happen.
Appearing in a panel with his Daredevil: Born Again co-star Charlie Cox at GalaxyCon on Saturday, D'Onofrio insisted his Kingpin will cross paths with Peter Parker someday. Not only that, but the actor insists the Kingpin of Crime will most definitely get the upper hand. "Eventually I will beat Spider-Man's ass," the actor opined during the panel.
"Eventually, I will beat Spider-Man's ass"

– Vincent D'Onofrio today at #GalaxyCon. pic.twitter.com/DyFaA20sLS

— Daredevil Updates (@DDevilUpdates) March 25, 2023
Now that D'Onofrio is back as Kingpin, having last appeared in Hawkeye before a back-to-back stint in Echo spirit Daredevil: Born Againthe actor previously told our ComicBook Nation podcast the character is one he could play for quite some time.
"I can only say I hope I get to keep playing Wilson Fisk because I'm very into this character. Out of my entire career, I can probably say they are maybe three or four that I would love to repeat because somehow I just feel like there was no exploration," the actor said at the time. "Wilson Fisk is one of those. He's a very particular human being and I think there are many uses of him in the MCU."
When is the Daredevil reboot coming out?
Daredevil: Born Again is expected to drop Spring 2024. The first three seasons of Daredevil spirit The Defenders limited series can now be seen on Disney+.
What other characters do you hope to see join Marvel's new Daredevil series? Let us know your thoughts either in the comments section or by hitting our writer @AdamBarnhardt up on Twitter to chat all things MCU!
.