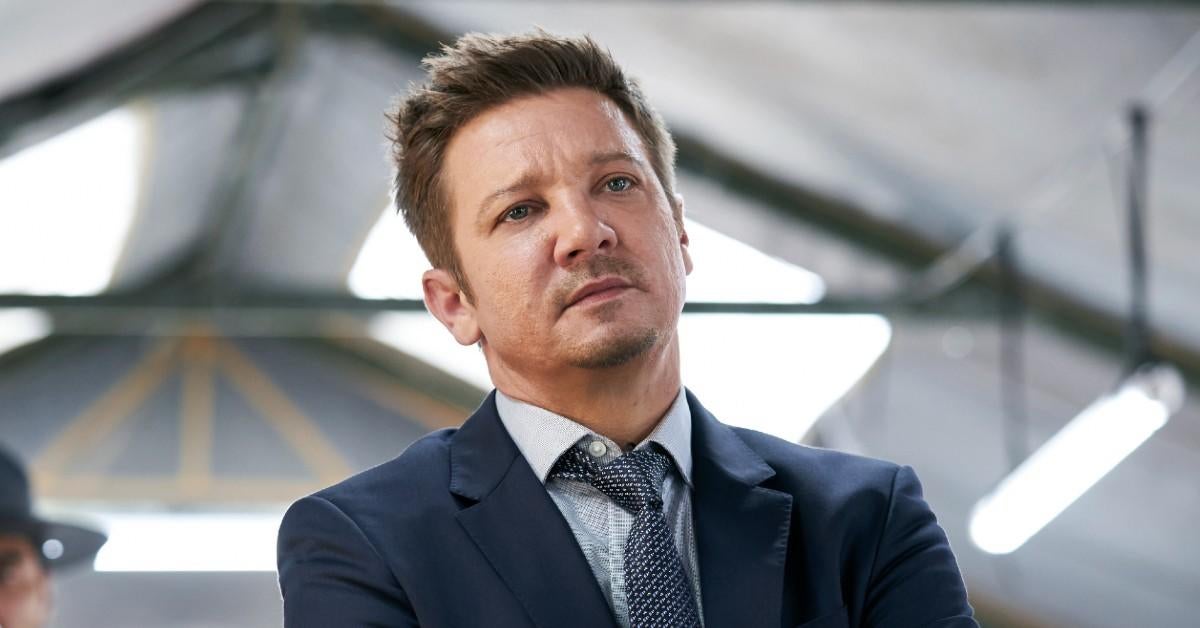 2023 didn't start off great for Marvel star Jeremy Renner. The actor known for playing Hawkeye underwent surgery after suffering serious injuries during a snowplow accident. Renner has been open about his road to recovery and continues to share updates on social media. The actor has shared some emotional posts about his journey and recently posted a heartfelt letter from the nephew he saved during the accident. However, Renner isn't above making jokes about his near-death experience. In fact, he took to Instagram this week to celebrate the return of his snowplow that caused him harm.
On Thursday night, Renner shared two images of his PistenBully snow removal vehicle and revealed the machine was coming home. "She's finally making her way home! 🙏 😃," the star captioned the photo which featured three people working with the snowplow and one man in the driver's seat giving a thumbs-up."The cat get[s] a police escort… Feels like The Green Mile!" Renner captioned his second video, which featured the snowplow rolling down a paved road and being escorted by a police cruiser.
Ice Mayor of Kingstown Still Releasing New Episodes?
Recently, ComicBook.com has the chance to speak with Hugh Dillon, co-creator of Mayor of Kingstown, and he spoke about Renner's accident. He shared with Chris Killian that Renner is committed to healing and will eventually return to work.
"It was the biggest relief it was such a rollercoaster because when I got the news I wanted to fly out and find him and see him," Dillon explained. "Then he sent me a video the next day, the biggest relief in my life, because it was so funny and profane and I was just like, 'okay, he's gonna come back.' He's just so funny. He's like a brother to me. It's like, you know, we've worked on this show for two years. This is my show I created with Taylor Sheridan and he's [Renner] just unstoppable. He's an exceptional talent and the crew loves him. The cast loves him. I love him, and it was, and my world stopped. I just want him to recover and then to get the video and, hey, you know, just profanity, profanity. You know, it just made me laugh and cry at the same time and I just thank God he's okay and he's, you know, on the road to recovery."
Mayor of Kingstown is available to watch on Paramount+.
.