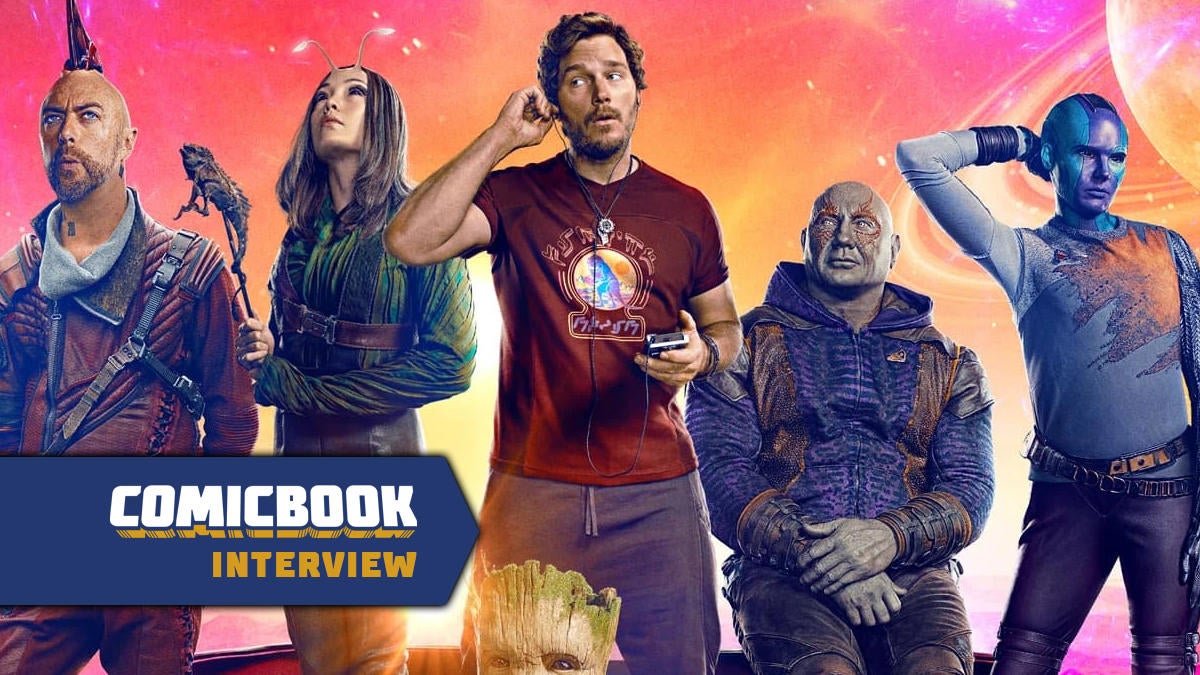 In just a matter of months, audiences will be experiencing Guardians of the Galaxy Vol. 3, the long-awaited threequel set within the Marvel Cinematic Universe. Nearly every detail about Vol. 3 thus far, including its two already-released trailers, have indicated that the film is going to be an emotional journey. While speaking to ComicBook.com's Brandon Davis in support of his role on The Super Mario Bros. MoviesPeter Quill / Star-Lord actor Chris Pratt reflected on the journey of Vol. 3and how the Guardians went from one of the smallest-scale corners of Marvel Comics to a bonafide franchise.
"It was really emotional," Pratt revealed in our interview, which you can check out in the video above. "It was really emotional for so many reasons that it would take too long in this interview to even get into. But it just was emotional. It was a lot of gratitude around the fact that James Gunn actually directed it and was able to do that . Just grateful that he even gave me the job to begin with. It felt gratifying, knowing that critics had said that it would likely be the first Marvel movie to bomb. And what was that gonna be like, to be the first Marvel movie to not be successful? To take these characters that no one knew, and now have them be household names, and to be part of that, and to have rides around the world."
"It's been an incredible ten years," Pratt continued. "So to wrap it up in this way, it's, it's a little bit like your last day of school when you're a senior. You're so excited that it's over, but at the same time, you don't know if you're going to see any of your friends ever again. Some of them are going off to college, and some of them are leaving, and some are going in the Army. It's like entering a new phase, and a new chapter of your life. It's the turning of a page. So it's exciting, but it's emotional."
What is Guardians of the Galaxy Vol. 3 about?
In Marvel Studios' Guardians of the Galaxy Vol. 3 our beloved band of misfits are settling into life on Knowhere. But it isn't long before their lives are upended by the echoes of Rocket's turbulent past. Peter Quill, still reeling from the loss of Gamora, must rally his team around him on a dangerous mission to save Rocket's life-a mission that, if not completed successfully, could quite possibly lead to the end of the Guardians as we know them.
Vol. 3 will see the return of Chris Pratt as Peter Quill / Star-Lord, Zoe Saldaña as Gamora, Dave Bautista as Drax the Destroyer, Karen Gillan as Nebula, Pom Klementieff as Mantis, Vin Diesel as Groot, Bradley Cooper as Rocket, Elizabeth Debicki as Ayesha, and Maria Bakalova as Cosmo. Joining the cast are Will Poulter as Adam Warlock, Chukwudi Iwuji as the High Evolutionary, and Daniela Melchior and Nico Santos in currently-unknown roles.
Are you excited for Guardians of the Galaxy Vol. 3? What do you think of Chris Pratt's new comments? Share your thoughts with us in the comments below!
Guardians of the Galaxy Vol. 3 will arrive in theaters on Friday, May 5th.
.