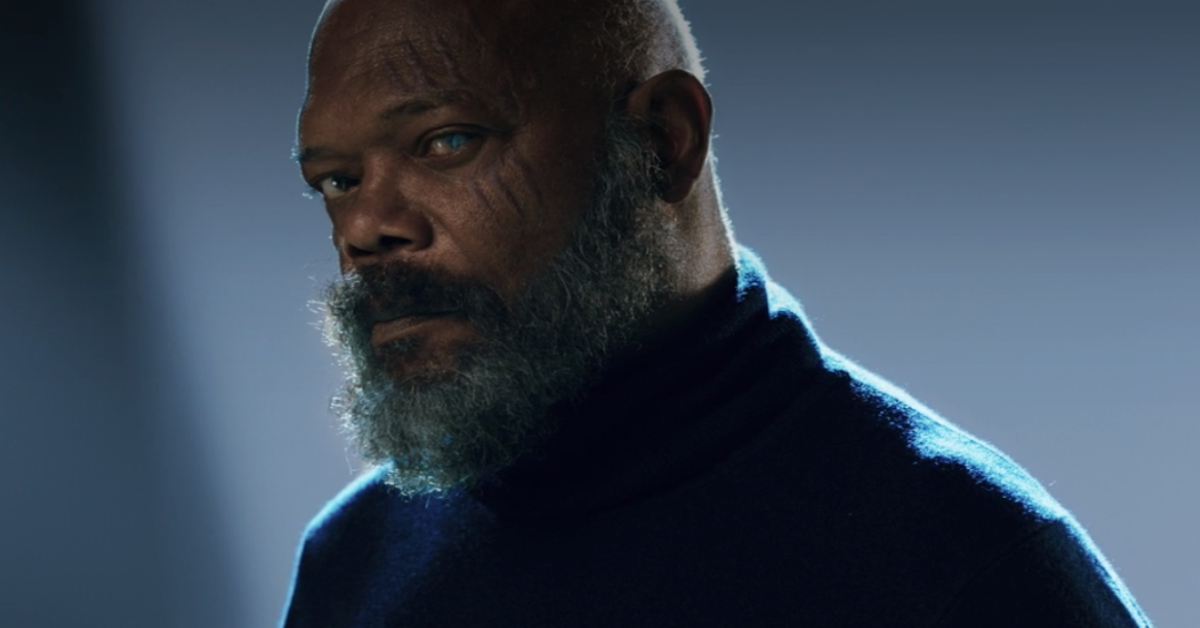 Secret Invasion gave fans a first look at what the Samuel L. Jackson series looks like in new images from Vanity Fair. Nick Fury is back in the Marvel fold and he's carrying some scars with him. Both literally and figuratively, Jackson's character is heading into Secret Invasion a little older and unsure of what the next steps are. These images show off a version of the former SHIELD director that has been visibly shaken by the events of Avengers: Endgame. If Thanos snapping half of the population out of existence were not enough, there's also the looming Skrull invasion to contend with. So, old Nick Fury is going to have his hands full. Check out all these glorious new pictures down below.
Last year, Don Cheadle actually told Total Film that we are simply not prepared for Secret Invasion. "[The MCU] It's bananas! And it's very expansive. And obviously, now that everyone can show up in everybody else's story," Cheadle said to the outlet. "I mean, I'm in Secret Invasion, so I'm in Sam [Jackson]'s show. There's a part of that, that kicks off what happens in Armor Wars."
First Look: Inside the identity crisis of @Marvel's #SecretInvasion series.

Surprising revelations from @SamuelLJackson, @EmiliaClarke, @CobieSmulders and Ben Mendelsohn about the gamechanging espionage thriller.https://t.co/MnymgxHm6X

— VANITY FAIR (@VanityFair) March 31, 2023
"It looks lake good," Mariah Hill actress Cobie Smulders told the press previouslyl, "and it's a very different tone than I've seen [in the MCU]. I mean, having Sam [Jackson] in anything is just a thrill to watch, but I think it really sets his character up in a really interesting way that I've always wanted to see."
What do you want from Secret Invasion? Let us know in the comments!
.