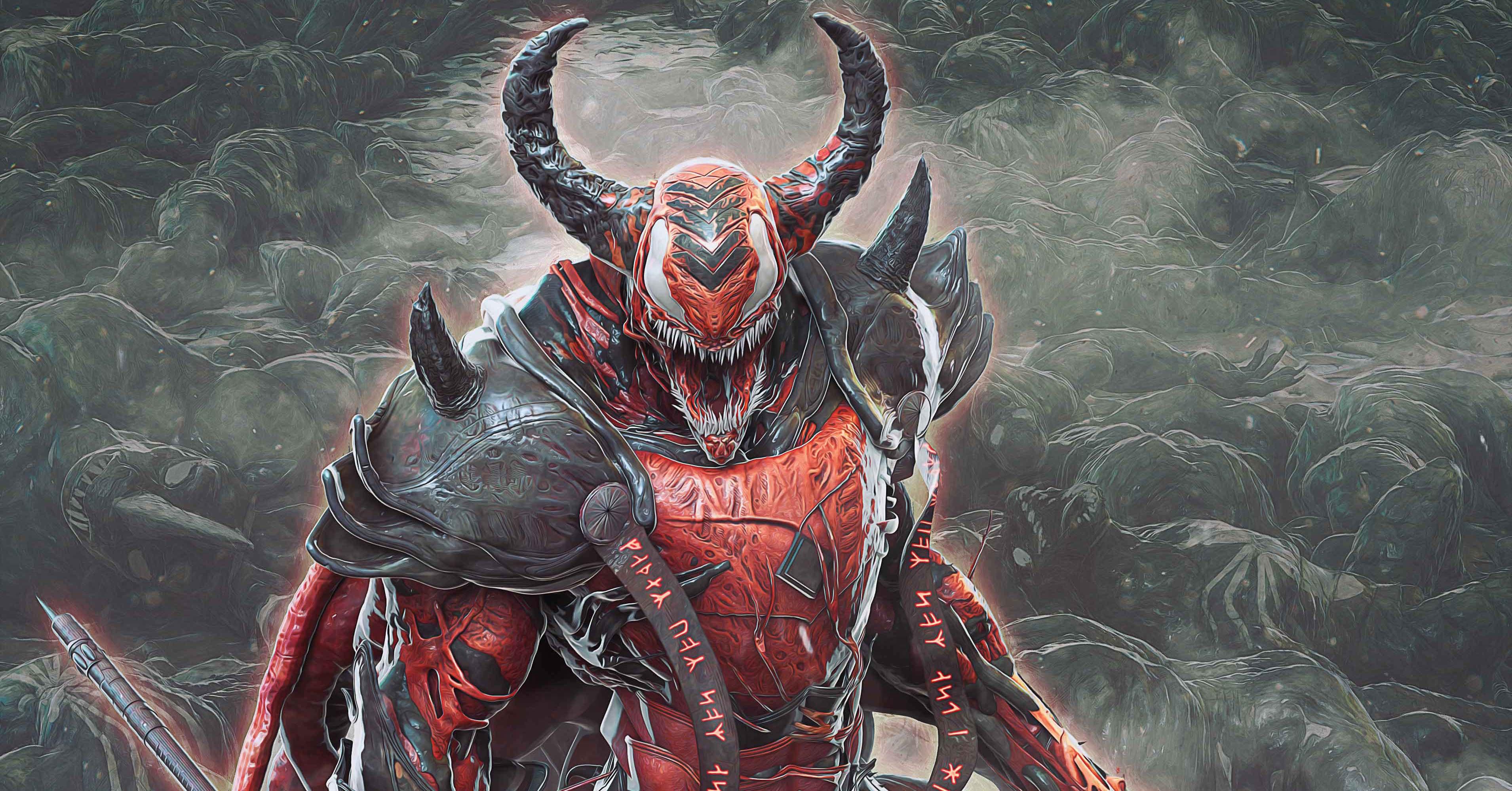 The Chicago Comic and Entertainment Expo (C2E2) brings word of new titles being added to Marvel's Summer of Symbiotes. The Venom-centric event is in celebration of the Lethal Protector's 35th anniversary. Characters such as Venom, Red Goblin, Miles Morales, and more of your favorite (and new) symbiotes will be heavily featured in Summer of Symbiotes, and fans that were in attendance at the Spider-Man and the Venomverse Panel at C2E2 got new details regarding the event, including the announcement of series launching during it. Even better, some fan-favorite Venom creators are also returning for Death of the Venomverse.
The month of May starts things off with Cult of Carnage: Misery, Extreme Venomverseduck Carnage Reigns, but there's even more in store. For example, Ram V and Francesco Manna are reuniting for Web of Carnagewhich spins out of the aftermath of the Carnage Reigns crossover with Miles Morales: Spider-Man. The description of Web of Carnage reads, "In the aftermath of CARNAGE REIGNS where Cletus Kasady exacted his vengeance on Miles Morales and the Marvel Universe, the Carnage symbiote remains left to its own devices, adrift among the stars. With its purpose renewed, Carnage has scant few hurdles between it and a glorious ascension to the throne of the King in Black…and the first is named Morlun."
Red Goblin #6 starts a new story arc by Alex Paknadel and Jan Bazaldua. "CARNAGE REIGNS may be over, but Normie Osborn and the Rascal symbiote's problems are only just beginning! For weeks, Normie's pacified the symbiote and managed to keep the rabid killing machine inside it under control. But in this issue, Normie learns that you can 't fight nature…"
Sabir Pirzada and Francesco Mortarino collaborate on Cult of Carnage: Misery. "The new symbiotic monstrosity called Madness inadvertently forced Liz Allan to bond to the all-new MISERY symbiote, changing both her life and the future of symbitoes! Imbued with all the powers and personalities of the LIFE FOUNDATION SYMBIOTES (and more!), Madness is a symbiotic force unlike any other in the Marvel Universe. There is nowhere that Liz Allan can go that Madness cannot follow, no one she can ask for help that Madness cannot destroy, and nothing she can do to stop the brutality of its onslaught. "
Al Ewing and Ramon F. Bach's team for Venom #22. "For months, Eddie Brock's consciousness has been displaced in time! You've seen what happens when he's flung himself to the far future of the Marvel Universe – now see what happens when he tries to traverse its past! Face to face with the mysterious FLEXO in the past, Venom learns a shocking secret about the role symbiotes play in Marvel history!"
A new Toxin is introduced in Venom #23 by Torunn Grønbekk and Ken Lashley. "Toxin is the offspring of the most dangerous symbiote in the history of the Marvel Universe: CARNAGE. But while Carnage and Cletus Kasady are separated and both devising machinations and plans of cosmic bloodshed and conquest, what has its progeny been doing? And will Dylan Brock or the Venom symbiote survive when they come face to face with this latest terrifying Toxin?! And Toxin isn't the only symbiote in this story who's unlike anything you've ever seen! The symbiote family is about to grow a little larger… and what's coming will change the continuing saga of the symbiotes FOREVER!"
An Edge of Venomverse Unlimited Infinity Comic on Marvel Unlimited features writer Clay McLeod Chapman and an array of artists including Phillip Sevy, Gustavo Duarte, Dax Gordine, and Nathan Stockman. The first issue debuts on Tuesday, June 13th. Writer J. Holtham is writing alternating stories that begin with a special July 4th address from President Venom.
Last but certainly not least is ice Death of the Venomversethe capstone of the Summer of Symbiotes. Death of the Venomverse reunites Cullen Bunn and Gerardo Sandoval, who will bring forth the downfall of the Venomverse. Venom co-creator David Michelinie will also pen a speech Death of the Venomversewhich is a five-issue miniseries that will release all of its issues in August.
"It's been far too long since I've written any stories about Venom and company," Bunn said. "About Eddie, about Flash, about Andi, about Carnage. This story–this completely bonkers epic–feels like the right time to throw my symbiotic hat back in the ring. Returning to a multiverse full of Venom symbiotes, maybe (but hopefully not) for the last time, I knew I had to do something big. Thus, the title—DEATH OF THE VENOMVERSE–was born. Perhaps that title is a bit of a threat for our favorite symbiotes, but I promise you it is not empty! Get ready for plenty of surprises, some heartbreak, and more symbiotes than you can shake a stick at!"
You can find the covers and art for everything announced at the Spider-Man and the Venomverse C2E2 Panel below.
.