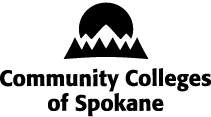 Job Title: Carpentry Instructor – Non-Tenure Track
Closing Date/Time: Tue. 10/26/21 4:00 PM Pacific Time
Salary: $69,895.00 – $71,866.00 Annually
Job Type: Adjunct Faculty
Location: Spokane Community College, Airway Heights Corrections Center, Washington
Department: IEL Airway Heights Corr Center
CCS District Equity Statement
CCS believes that access to high-quality education in a safe and inclusive environment is the right of all individuals and imperative for the continued advancement of a strong democracy and workforce. We also believe higher education institutions have an obligation to work toward and demonstrate progress in ensuring equity amongst their students, faculty, and staff. Equity is grounded in the principle of fairness. In higher education, equity refers to ensuring that each student receives what they need to be successful through the intentional design of the college experience.
Spokane Community College seeks qualified candidates for consideration of employment in this annually contracted, non-tenure track position. The Carpentry program at Airway Heights Correctional Center provides instruction to students seeking a one-year certificate in the residential carpentry and other construction trades upon their release.
The Corrections Education Department, part of the Extended Learning Division is a vibrant, student-centered department that changes the lives of justice involved students, and their families through the power of education at Airway Heights Corrections Center. The dynamic and cohesive faculty and staff provide stability through demonstrated longevity and dedication to serving students.
SCC is a beautiful campus set along the Spokane River and near the urban city center of Spokane. Spokane is a mid-sized city in the inland Pacific Northwest with a high quality of life and quick access to the outdoors. In addition to the 148-acre main campus in Spokane, SCC serves over 10,000 square miles in eastern Washington including educational centers in Colville, Newport, Inchelium, and Republic. More information about relocating to/living in Spokane is available here: http://ccs.spokane.edu/Working-for-Us/Relocation-and-Living-in-Spokane.
SCC is one of two accredited community colleges that comprise the Community Colleges of Spokane. Serving about 22,000 students, SCC is an educational leader and responsive partner with the community and region to provide access to relevant programs of the highest quality. Offering state-of-the-art career technical programs (approximately 50% of total enrollment) as well as liberal arts/transfer programs (about 25%) and basic education for adults (about 25%), SCC's comprehensive opportunities transform lives and enrich our communities. As a college we are collectively committed to the work that embraces diversity, promotes equity, and fosters inclusion and global awareness at every level of our college.
Please be aware that this recruitment closes at 4:00 p.m. PST. The application process will not be available after this time. To ensure consideration make sure your application is completed and submitted as soon as possible. Applications will only be accepted prior to 4:00 p.m. on the closing date. 
The Community Colleges of Spokane is seeking a highly motivated and qualified individual for the position of Carpentry Instructor – Non – Tenure Track in the Extended Learning Division. 
DUTIES AND RESPONSIBILITIES
Prepares for and instructs, through traditional classroom and distance education modes, classes in the discipline of carpentry; Examples of the types of courses typically assigned include: Carpentry Math, Blueprints, Carpentry Shop; Tools and Safety, Interior Finishes, Framing, Cabinetry, Advanced Cabinetry, and Tools of the Trade. Assignments may also include evening and/or weekend classes;

Teaches assigned carpentry classes in accordance with course descriptions and schedule requirements.

Instructs and supervises students during classroom and lab activities in construction, including metal stud framing, sheet rocking, drop ceilings, finish work, and trim as well as during a construction project, from planning stages through completion;

Supervises students on construction projects; develop cost estimates and material lists, and work with college personnel to purchase materials for projects;

Creates a safe classroom environment conducive to learning that meets the diverse needs of students in a correction center environment;

Assesses student learning, and prepare students for workplace success in the trades;

Communicates expectations and establishes clear grading criteria through appropriate instructional means, to include but not limited to developing course syllabi, handouts, and materials supporting the instructional process; evaluates student progress and provides clear, timely feedback;

Actively engages in district, division, department, or general faculty meetings; in-service training; curriculum development; academic consulting; workshops or seminars; service on district or college councils or committees, or other activities within the scope of the position;

Complies with state and federal law applicable to professional duties and responsibilities; Follows established procedures in areas such as printing, turning in grades, bookstore orders, office support, student financial aid requirements, safety and health issues and related administrative processes; 

Models professional decorum and mutual respect in all personal interactions;

Supports and advances the CCS strategic plan, and perform other duties as assigned;

Works with personnel in the carpentry industry as advisors for the carpentry program and to facilitate job development for carpentry students during and after their program of study.

Incorporates relevant technology into classroom presentations.

Maintains safe work practices, tools, and equipment, keeping environment clean and organized; including strong inventory processes in line with DOC tool control protocols;

Maintains appropriate records on all students, including a training plan for each student.

In addition, faculty may:

Instruct courses in related disciplines based upon individual qualifications and expertise. Of particular interest are electrical and plumbing.

Supervise paraprofessional employees or direct the work of assigned work-study students.

Responsible for ensuring assigned staff adhere to acceptable behavior and performance standards. Demonstrate that assigned staff have been informed how behavior and performance will be assessed, receive timely and accurate feedback regarding performance, and any observed performance and behavioral problems are corrected promptly.

Advise student clubs or associations.
COMPETENCIES & OTHER REQUIREMENTS:
REQUIRED COMPETENCIES (Minimum Qualifications)
Four years of recent journey level work experience in building trades OR two years journey level work experience beyond a degree in a building trades area.

Previous supervisory or lead experience in construction.

Experience or knowledge in shop practices and safety for a construction shop

Demonstrated ability to work effectively as a team with other faculty, administration, DOC personnel and the local community.

Excellent written and verbal communication skills.

Acceptance of the responsibility to promote the welfare and best interests of students at all times.

Acceptance of and willingness to support the role that community colleges serve in higher education, and specifically the mission, values, goals, and objectives of the Community Colleges of Spokane.

Ability to perform assigned duties in a manner consistent with applicable laws, regulations and goals of the institution and the community/technical college system.

Demonstrated commitment to fostering and supporting a teaching, learning, and working environment that honors diversity, equity, and inclusion.
PREFERRED COMPETENCIES (Desirable Qualifications)
Associate degree in carpentry or related field

Previous experience teaching/training in adult education, high school or industry

Previous experience working in a correctional setting

Experience with pre-apprenticeship or apprenticeship programs

Strong computer skills including working knowledge of Microsoft Office Suite, including Word, Excel and Outlook

Ability to teach introductory electrical or plumbing trades in addition to the carpentry

Experience using industry skill standards for curriculum development and assessment
CONDITIONS/TERMS OF EMPLOYMENT:
This is a full-time, non-tenure track position with an entry level base salary (for a 220-day academic year contract) of $69,895 – $71,866/ year. Future advancement in base salary, up to the current maximum of $ 71,866, is based upon a combination of years of service accrued at our college and professional development activity. 

Must be able to complete a 4-6 week DOC Safety and Security (CORE) training program which includes self-defensive techniques. 

Ability to meet Washington State Professional Technical Certification requirements within the first three of employment (Initial Certification).
Faculty have potential to earn up to $121,561 (average annual salary paid to our 20 highest earning faculty during FY2018/19). FY 2018/19 average annual faculty salary (all faculty) was $76,425. Annual salary is comprised of base salary plus any combination of academic year overload contracts, summer effort contracts, project stipends, student club advising stipends, and/or department chair /program lead faculty stipends consistent with the provisions of the current collective bargaining agreement between CCS and the Association for Higher Education (AHE).
TOTAL COMPENSATION: $89,314 – $93,055.
Total compensation is an estimate based upon adding the following amounts together:
Base compensation, plus

Current employer-paid health and related benefit contribution rates, plus

Median retirement fund contributions. 
The actual total will vary depending upon each employee's enrollment choices. 
CCS reserves the right to cancel this recruitment without notice. Union membership is no longer a condition of employment although this position is covered by a collective bargaining agreement. Anticipated date of employment is January 3, 2022.
CONDITIONS FOR EMPLOYMENT
Person hired must be able to provide acceptable documentation of U.S. Citizenship or lawful authorization to work in the United States. This is an absolute condition of employment. An offer of employment will not carry with it any responsibility or obligation on the part of the District to sponsor an H1-B visa. In addition, the Community Colleges of Spokane maintains a drug-free work environment and prohibits all smoking in the college buildings and state-owned vehicles. Must be able to successfully work in and promote a multicultural work and education environment.
Prior to a new hire, a background check including criminal record history will be conducted. Information from the background check will not necessarily preclude employment but will be considered in determining the applicant's suitability and competence to perform in the position. Once an applicant is chosen for an interview, they are required to complete and submit a declaration regarding sexual misconduct and investigation per state law.
Per Governor Inslee's Proclamation 21-14(Download PDF reader), state employees must be fully vaccinated no later than October 18, 2021. Your vaccine status will be verified at New Hire Intake. Please reach out to Reggie.Eans@ccs.spokane.edu if you need information on a medical accommodation or Grace.Leaf@ccs.spokane.edu if you need information on a religious exemption.
REQUIRED APPLICATION MATERIALS:
To qualify for consideration, applicants must meet required competencies and submit a complete application packet, which includes the following:
CCS online application.

Cover letter addressing your qualifications as applied to the responsibilities of this position. *

Comprehensive resume. *

Names, addresses, and telephone numbers of three professional references.*

College transcript(s) if applicable – unofficial/copies of transcripts are acceptable for initial application, official copies must be submitted upon acceptance of job offer.
NOTE: All of the above are required to ensure your consideration for this position. The item(s) marked with an asterisk are required attachments to your application prior to submission. If you require an accommodation during the application or interview process, please contact HR at CCS.recruiter@ccs.spokane.edu 
Community Colleges of Spokane does not discriminate in its programs, activities and employment on the basis of race, creed, color, religion, national or ethnic origin, age, sex, marital status, pregnancy, parental status or families with children, status as a mother breastfeeding her child, AIDS/HIV or hepatitis C, honorably discharged veteran status, sexual orientation, gender identity or expression, disability, use of trained guide dog or service animal by a person with disability, genetic information or any other legally protected category. Please direct all inquiries regarding compliance with access, equal opportunity and/or grievances to the Chief Administration Officer, Community Colleges of Spokane, 501 N. Riverpoint Blvd., PO Box 6000, MS 1004, Spokane WA 99217-6000 or call 509-434-5037; WA Telecommunication Relay Services (TRS) 1-800-833-6384 or 7-1-1.
Native Land Acknowledgement
We are honored to acknowledge that the Community Colleges of Spokane, and our main campuses for Spokane Falls and Spokane Community College, are located on the traditional and sacred homelands of the Spokane Tribe. We also provide services in a region that includes the traditional and sacred homelands of the Confederated Tribes of the Colville Reservation and the Kalispel Tribe. The CCS Pullman Center operates on the WSU campus and is located on the ancestral homelands of the Palus people and on the ceded lands of the Nimíipuu (Nez Perce) Tribe.
We pay our respect to tribal elders both past and present as well as to all indigenous people today. This land holds their cultural DNA and we are honored and grateful to be here on their traditional lands. We give thanks to the legacy of the original people and their descendants and pledge to honor their stewardship and values.
Disclaimers for mcutimes.com
All the information on this website - https://mcutimes.com - is published in good faith and for general information purpose only. mcutimes.com does not make any warranties about the completeness, reliability, and accuracy of this information. Any action you take upon the information you find on this website (mcutimes.com), is strictly at your own risk. mcutimes.com will not be liable for any losses and/or damages in connection with the use of our website.