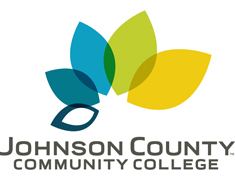 Department: Human Resources
Position Type: Full-time Hourly
Number of openings: 1
Job Summary
The Compensation Assistant is responsible for providing specific subject matter skills and/or knowledge at a higher-level clerical capacity to a person, department, program, or work group. This job performs duties associated with all phases of a particular function(s) from start to finish; independently initiates actions, monitors the process, and provides follow through to completion or resolution.
Essential functions of the position:
Uses spreadsheets or databases to organize information and produce standard reports; prepares a variety of informational documents for input into Banner system; performs audits on various data and processes.
Creates imaging processes and procedures; creates and manages forms.
Conducts process audits and presents results.
Creates, updates, maintains, retrieves, and delivers employee records to appropriate individuals within and outside of the College.
Supports and acts as backup for the HR department in all areas as needed.
Tracks information necessary to create the monthly Board packet and addendum and the monthly and annual staffing tables.
Schedules and cancels appointments, schedules rooms for meetings, performs/coordinates several administrative functions, including tasks to support a person, department, program or group; types complex documents of a technical nature; proofreads for spelling and grammar; uses multiple software applications to prepare information.
Required Qualifications
Associate degree in Business Administration or other relevant field of study. Experience may substitute for degree
Two years of experience working with Excel, Access, and imaging documents . Education may substitute for experience
Preferred Qualifications
Experience working within the area of compensation
Experience in auditing both numbers and processes
Experience implementing an imaging application
Required application documents
Resume
Cover Letter
Hours per Week: 40
Work Hours/Days: Monday-Friday 8-5
Salary Grade Level: LVL 5
Salary: $17.04 per hour
Location: Overland Park Main Campus
Disclosures
Every employee of the college is expected to treat all members of the college community with dignity and respect demonstrating professional, courteous and respectful behavior and engage in constructive conflict resolution, when needed.
In accordance with the college policy, finalists for this position will be subject to criminal background investigations. Individual hiring departments at JCCC may elect to administer pre-employment tests, which are relevant to essential job functions as part of the applicant selection/hiring process. Many departments require those selected for hire to submit a certified transcript for all degrees obtained. For full consideration, applicants are encouraged to apply prior to the review date listed in posting.
Johnson County Community College (JCCC) is an Equal Employment Opportunity Employer. JCCC provides equal employment opportunities to all qualified applicants without regard to race, sex, sexual orientation, gender identity, national origin, color, age, religion, protected veteran or disability status, or genetic information.
If you are an applicant requesting assistance or a reasonable accommodation in the application process, please contact the Office of Human Resources at 913-469-3877, or email Hr@jccc.edu.
For a summary of all disclosures (Background check, Clery Act, ADA, EOE, etc.) refer to the links on our Career page.
Disclaimers for mcutimes.com
All the information on this website - https://mcutimes.com - is published in good faith and for general information purpose only. mcutimes.com does not make any warranties about the completeness, reliability, and accuracy of this information. Any action you take upon the information you find on this website (mcutimes.com), is strictly at your own risk. mcutimes.com will not be liable for any losses and/or damages in connection with the use of our website.