People troll That Dallas Morning News over her report that Caroline Cruz, the 13-year-old daughter of Republican Texas Senator Ted Cruz, disagrees with most of his views.
The article with the headline: "Ted Cruz's Daughter Goes to TikTok to Discuss Life as the Senator's Child," mentioned Caroline's recent TikTok, in which she discussed the pros and cons of being a senator's daughter.
She said she enjoys the travel goods as well as the gifts that her father's followers send. However, she also said she does not like having two security guards follow her around when she goes for a walk or to a friend's house.
"A lot of people judge me based on him at first glance," she added, "but I really disagree with most of his views."
Her TikTok account has since been set to private.
Michael Williams, author of That Dallas Morning News article, wrote: "Children of politicians who share their views are nothing new. Former President Ronald Reagan's son, Ron, said he often disagree with his father. But politicians who raise Generation Z children have to contend with easy access to social media, as previous generations never did. "
Some Twitter users praised his daughter's disagreement, especially since Cruz is a notorious outspoken right-wing senator. He has opposed child COVID-19 vaccinations, legal recognition of same-sex marriages, fled Texas for a vacation during its deadly winter storms, and called for investigations into baseless allegations of fraud in the 2020 election.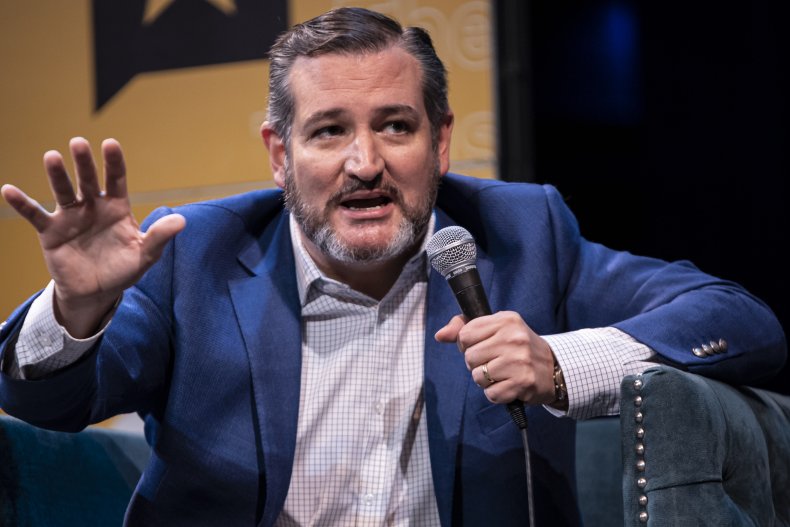 However, some commentators questioned the newsworthiness of the article, noting that it is hardly news that teens often disagree with their parents. Some said the article proved the publication's anti-conservative political bias.
Others found it "not at all" that a news organization monitored a politician's teenage daughter's social media. But Williams' article noted that the story was first broken by another local publication, Dallas Observer.
Republican Texas State Senator @DrewSpringer tagged Dallas Morning News, the publication's Austin bureau chief and the publication's Texas Statehouse reporter in his condemnation of the story on Twitter. He told reporters never to contact him again.
Springer's tweet read: "Hey @DallasNews, @RobertTGarrett, @MorrisReports do you need my kids' TikTok account to make your next story? Because you should not call me. Bob and Allie, you are better than this. #Txlege #LeaveBidsOutOfPolitics ".
Right-wing men's rights activist and conspiracy theorist Mike Cernovich wrote: "Why are you stalking a child's TikTok – to audition for CNN?"
Twitter user @EricColumbus wrote: "What a 13-year-old says about his father on TikTok – on an account that had been made private before the publication of this story – is not newsworthy, without an extraordinary revelation. And I say this as someone who despises him. "
@aaron_renn wrote: "His daughter is 13 and the media is stalking and writing about her TikTok. Very dingy and inappropriate."
@heckyessica wrote: "Ted Cruz's daughters are 10 and 13. We get more 'dirt' from minors than the president's 51-year-old son. Our media is so ugly."
@douglaskarr wrote, "Dallas Morning News agrees 'with views from a 13-year-old'. #ifixeditforyou".
Disclaimers for mcutimes.com
All the information on this website – https://mcutimes.com – is published in good faith and for general information purposes only. mcutimes.com does not make any warranties about the completeness, reliability, and accuracy of this information. Any action you take upon the information you find on this website (mcutimes.com), is strictly at your own risk. mcutimes.com will not be liable for any losses and/or damages in connection with the use of our website.