Victorian Prime Minister Daniel Andrews has described the violent scenes of protests in Melbourne opposing the proposed pandemic bill as "ugly behavior" by extremists.
They made threats to storm Parliament and erected makeshift gallows, with an explosive replica of the premiere placed on it, in a disgusting death threat against Mr Andrews.
"I look forward to the day I can see you dancing on the end of a rope," a protester said.
The Prime Minister today condemned the disturbing scenes of the extremists.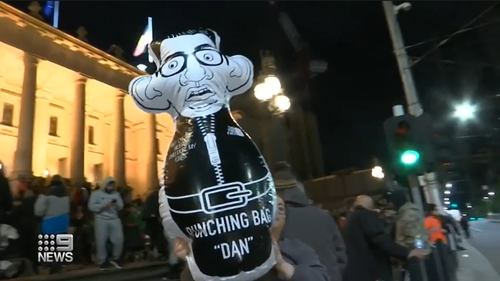 "Debate is fine, disagreement is fine – it's part of our system," he said.
"What we've seen in recent days and weeks is not fine, it's awful.
"But that does not speak to the values ​​and behavior of the vast majority of Victorians."
The premiere said the threats did not "drive" him, but he was offended that the "ugly behavior" removed focus on Victoria's strong vaccination progress.
"It's so unfair for a little ugly mob to take the attention away from the more than 90 percent of Victorians who have been given a first dose and will soon have a second dose.
"That's where our focus should be."
Other leaders have also criticized the behavior, with Deputy Prime Minister James Merlino claiming that people in the Liberal Party had tolerated extremist behavior.
"You can not be prime minister if you do not directly condemn the threats of violence and threats of killing," he said.
Senator Malarndirri McCarthy of the Northern Territory said the prime minister's fake gallows and visual arts, along with threats to storm parliament, were unacceptable.
"By all means, protest peacefully. Get your message across in the best way you can," she told Today.
She also criticized politicians who had participated.
"Remember that you are leaders in Victoria, in Parliament, but do not be the kind of leaders who just react to the crowd and want their attention, simply because you do not get it in the actual State Parliament." she told today.
"The disgusting comments that come through to so many politicians, even at the federal level, Ally, this is where you push the extremists to the point where we want to see what happened in Britain with politicians in this country."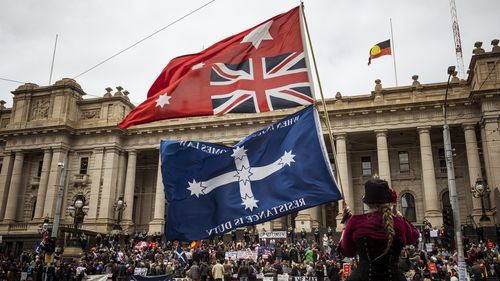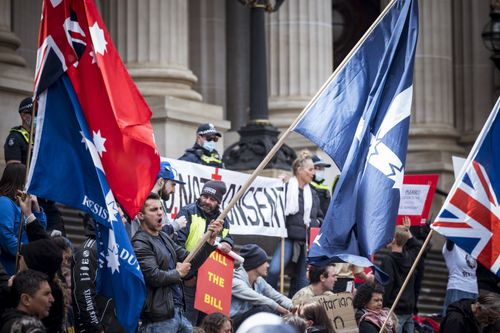 Senator McCarthy referred to British politician Sir David Amess, who was stabbed to death during his constituency operation in Essex in October.
Sir. Andrews is pushing with the legislation and is convinced that the bill will be passed after securing the support of key crossbenchers.
A final vote is expected on Friday.
Meanwhile, the Victorian Chamber of Commerce and Industry is calling for all COVID-19 restrictions to be lifted once the state reaches the 90 percent double-dose vaccination mark.
CEO Paul Guerra said all isolation boundaries should be scrapped and international boundaries reopened for all to help struggling companies recover.
Andrews said more liberties could be announced later in the week.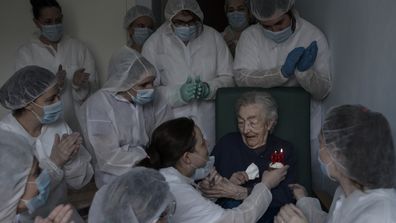 Striking images document a pandemic like no other
Disclaimers for mcutimes.com
All the information on this website - https://mcutimes.com - is published in good faith and for general information purpose only. mcutimes.com does not make any warranties about the completeness, reliability, and accuracy of this information. Any action you take upon the information you find on this website (mcutimes.com), is strictly at your own risk. mcutimes.com will not be liable for any losses and/or damages in connection with the use of our website.