The Florida House of Representatives has come under fire for not reprimanding a representative three months after he posted violent threats against Palestinians on social media.
State Representative Randy Fine, a member of the Florida GOP, received an official complaint filed against him in August after social media posts went live. The complainants described Fine's online behavior as "hateful" and "cruel".
The postings reportedly went as far back as last May and included messages on both Facebook and Instagram. Fine allegedly called Palestinians "animals" and referred to Muslims as "terrorists" and "rapists", according to the complaint.
In another incident, Fine appears to have written "#BlowThemUp" when responding to a comment about Palestinians on his social media profile. A separate posting also shows that he privately sent a message to another user asking them to "blow yourself up."
The complaint alleges that Fine also encouraged others to run over people at pro-Palestinian protests.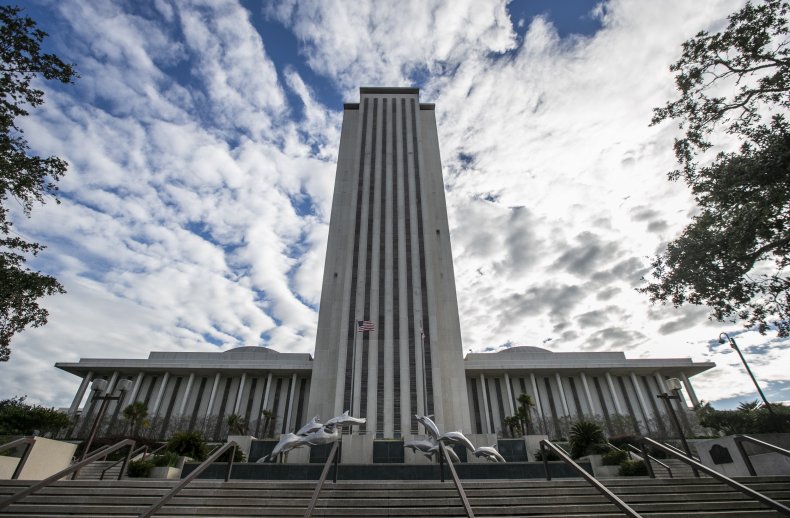 Florida's chapter of the Council on American-Islamic Relations (CAIR), which originally filed the complaint, stated that Fine "violated his duty as an elected official and has dishonored the seat he holds in the Florida House."
CAIR also requested that Florida House conduct a "thorough and impartial investigation into Representative Fine."
After the complaint was filed, Fine then went after the CAIR itself and wrote that "the Muslim Brotherhood-affiliated terrorist group CAIR is trying to remain silent [me]. Well, I have two words for these monsters: Bring it. "
Despite the fact that three months have passed, CAIR says that Florida House, along with its public integrity and ethics committee, has still not taken any action against Fine.
"We are disappointed with the committee's lack of action," Taj Murphy, a CAIR attorney, said Friday. "Their refusal to address Rep. Randy Fine's violent and bigoted rhetoric is tantamount to complicity."
Wilfredo Amr Ruiz, communications director for CAIR, told Raw Story that the ethics committee told them that "there is no priority" when it comes to investigating Fine.
"They have failed to communicate any minimum intention to do so," Ruiz added. "It is possible for politicians to go unchecked."
Florida House members have been holding committee meetings since September and will continue to do so until the end of November. However, it does not appear that any action is planned on behalf of Fine.
This is not the only problem recently that Fine has gotten himself involved in in terms of his use of social media.
It was revealed Tuesday that a member of the school board in Brevard County filed a ban on a previous restraining order on fines, alleging incidents of harassment and cyber stalking.
The board member allegedly asked the court to prevent Fine from publishing her name on any of his social media accounts and also prohibit him from approaching her house or workplace.
In her trial, the woman stated that Fine had run a "harassment campaign on social media … and encouraged followers to harass and threaten me."
Newsweek has contacted the Florida House of Representatives for comment.
Disclaimers for mcutimes.com
All the information on this website - https://mcutimes.com - is published in good faith and for general information purpose only. mcutimes.com does not make any warranties about the completeness, reliability, and accuracy of this information. Any action you take upon the information you find on this website (mcutimes.com), is strictly at your own risk. mcutimes.com will not be liable for any losses and/or damages in connection with the use of our website.