Heleni Bagiartakis was the leader of the elderly care group Fronditha Care. Like St Basil's, it is predominantly aimed at Greek-speaking residents. When the Federal Ministry of Health was asked to contact St Basil's management, Mrs Bagiartakis quickly took on the job.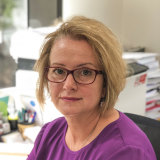 But when she arrived at St Basil's, contrary to what she had been told, Mrs Bagiartakis found out that she was to be the facility manager in a home she had never seen, in charge of the staff, she had nothing to say. to select, and the recipient in a transfer process from St. Basil's existing carers for a new private workforce that was sorely lacking.
"Undaunted, Mrs. Bagiartakis worked at St. Basil's for the next eight days in a row, often ending after midnight without eating … only to be woken by phone calls in the early hours," Mr. Rozen said. "She moved into a hotel nearby to protect her family, and it was fortunate that she did so when she also received COVID-19 while working at St Basil's."
Her colleague Angela Cox, an experienced nurse also from Fronditha, also answered the call to help. Rozen said she led "an ever-changing and declining group of inexperienced nurses and caregivers in a home with no clinical management structure." Mrs Cox has also been given COVID-19.
Then there was personal care worker Robert McDougall, who saw a news story on television that said St Basil needed staff and was driving from his home in Gippsland to start work on July 23rd.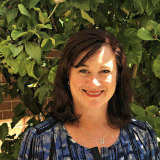 When he saw families who received no information about what was happening inside the homes of their mothers and fathers – because the communication from Health Ministry officials had dried up – Mr McDougall took the initiative to reach out to some.
One was Christine Golding, the opening witness at this week's investigation, who described Mr McDougall as "a ray of light".
Mrs Golding said her mother Efraxia "could not feed herself. She could not turn around on her own. She could not pick up the phone to call me. She was completely addicted".
Loading
She first found out what happened to her mother – who eventually died with COVID-19 acquired at St Basil's – when Mr McDougall used Facebook to track her down.
On his first shift last July, Mr McDougall was so upset by the severe shortage of staff and dehydrated, hungry residents that he went looking for two state health nurses and told them, "This place needs to be shut down immediately."
"Many residents were in dirty clothes and bedding. From my understanding [Department of Health] nurses were able to shut down the facility when they had mentioned "calling it in". One said to the other, 'I think we have enough to call it in, shut it down'.
The nurses are scheduled to appear for the investigation next week.
On July 31, the last resident was evacuated. The investigation continues Monday.
The Morning Edition newsletter is our guide to today's most important and interesting stories, analyzes and insights. sign up here.
Disclaimers for mcutimes.com
All the information on this website – https://mcutimes.com – is published in good faith and for general information purposes only. mcutimes.com does not make any warranties about the completeness, reliability, and accuracy of this information. Any action you take upon the information you find on this website (mcutimes.com), is strictly at your own risk. mcutimes.com will not be liable for any losses and/or damages in connection with the use of our website.