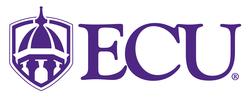 Job Duties:
This position is part of a team that provides cross-functional support for customers of Student Affairs Technology Services (SATS). One of the position's primary roles is to manage and support all aspects of Student Affairs' digital signage system across both east and west campuses. Digital signage responsibilities include hardware/software support, consulting, system demonstrations, training, and building design reviews with recommendations. Also, the position will periodically assess performance of existing systems and identify opportunities for improvement, cost-reduction and redesign; execute the implementation and customization of system enhancements; manage an on-going technical maintenance schedule.
This position also serves in a support role to the SATS web developer and will be the secondary point of contact and support for the SATS application environment, reporting processes, data feeds and custom applications. This individual is required to utilize server-side web development technologies, understand data queries and administer multiple database, application and web servers. The employee will ensure that department systems achieve proper alignment with university processes and are in compliance with federal, state, and university security policies, regulatory guidelines and best practices including but not limited to HIPAA and FERPA.
Special Instructions To Application:
In order to be considered for the position, all applicants are required to submit online a letter of interest, a current resume/vita, and a list of three (3) references including contact information.
Additionally, original official transcripts and a criminal background check will be required upon offer of employment. All degrees must be received from appropriately accredited institutions and conferred by the time of hire.
East Carolina University seeks to create an environment that fosters the recruitment and retention of a more diverse student body, faculty, staff and administration. In order to promote the university's diversity goal, Student Affairs strongly encourages applicants from women, minorities, and historically underrepresented groups.
Minimum Education/Experience:
Master's degree and 1?2 years' experience; or a bachelor's degree and 2?4 years' experience: or an equivalent combination of education and experience. All degrees must be received from appropriately accredited institutions.
Full time or Part time: Full Time
Position Location (city): Greenville
Position Number: 500157
Organizational Unit Overview:
The Division of Student Affairs actively supports the University's missions of education, research, and service by providing comprehensive programs and services to assist each student in developing intellectually, socially, morally, and culturally. The Division anticipates students' developmental needs throughout their collegiate experiences and promotes students' development by fostering a community of learning, which encourages individual student involvement and participation. The Division of Student Affairs provides a broad range of support services, activities, and programs that seek to: Assist students in developing respect and appreciation for individual; differences, interpersonal civility, and human rights; Enhance the learning environment, facilitate retention, and optimize the student experience; Accommodate the diverse needs of all students; Support a community environment that is welcoming, safe, and secure; Assist students in meeting their basic needs for housing, nutrition, and physical and emotional well-being. Provide the means for students to become active participants and leaders in their own learning. Assist students in developing logical thought processes and sound decision-making skills. Assist students in developing an appreciation of the arts. Moreover, the division seeks to contribute to the development of the whole individual by fostering in each student a deeper appreciation of the importance of life-long learning, individual responsibility, and human diversity. Through collaboration, the division provides programs and services that are grounded in theory, assessment, and sound practice.

East Carolina University is an Equal Opportunity/Affirmative Action University and accommodates individuals with disabilities. Proper documentation of identity and employability is required at the time of employment.
Disclaimers for mcutimes.com
All the information on this website - https://mcutimes.com - is published in good faith and for general information purpose only. mcutimes.com does not make any warranties about the completeness, reliability, and accuracy of this information. Any action you take upon the information you find on this website (mcutimes.com), is strictly at your own risk. mcutimes.com will not be liable for any losses and/or damages in connection with the use of our website.