Tennis legends John McEnroe and Chris Evert discussed Novack Djokovic's deportation from Australia during a television interview on Sunday, prompting McEnroe to step back after learning about Djokovic's actions while deliberately infected with COVID-19.
During a discussion with ESPN's Chris McKendry, McEnroe called the test of Djokovic's vaccine status ahead of the Australian Open "total and utter chaos."
He described it as an "absolute joke."
"It's sad the way it ended," McEnroe said. "I actually wrote to Novak during this, it's totally BS."
Djokovic, the best tennis player in the world, was deported from Australia on Sunday after losing his appeal to stay in the country while unvaccinated against COVID-19.
The Australian government considered Djokovic a health risk, but Djokovic said he had a medical exemption and was approved to travel to the country for the Open.
The back-and-forth drama lasted days after Djokovic's visa was originally canceled on January 6. But after a court ruled that Djokovic could stay, Australian Immigration Minister Alex Hawke used his powers to deport the tennis star.
Djokovic is the most winning player at the Australian Open and should win his record 10th title at the tournament. This setback will also prevent him from winning a record-breaking 21st Grand Slam title. His deportation order will ban him from the country for three years.
McEnroe praised Djokovic for his passion and called him "courageous" to hold on to his faith and fight for his chance to make history in the tournament.
Evert accused the debacle of an "interruption" between tennis authorities, local governments and federal officials and criticized the authorities for being "creepy" and dragging the case out.
Evert said Djokovic was "misled" into believing his medical exemption was approved, noting the possible role that politics plays in the decision. However, she ultimately agreed with the decision.
"Ultimately, no one is above the law," she said. "And there should be no one exempt from the laws, especially when it comes to health and safety in the country."
The conversation then turned to Djokovic's actions after he knew he was COVID-positive, and his "mistake" in filling out travel forms.
Djokovic said he mistakenly marked "no" on a form asking if he was traveling within 14 days of landing in Australia. He also sat for an interview and photoshoot for a French newspaper in December while deliberately infected with COVID, according to the Associated Press.
McKendry said Djokovic's behavior "came back to get him" during the second hearing, noting how he behaved, knowing he was infected, "worried" the court.
McEnroe was unsure of the details, but McKendry clarified that Djokovic himself confirmed the incident, calling it "a misjudgment."
Evert said it is "borderline criminal" to deliberately expose someone to COVID.
After learning this information, McEnroe apparently eased back on his fierce defense of Djokovic.
"I understand," McEnroe said. "Well it hurts, it hurt him."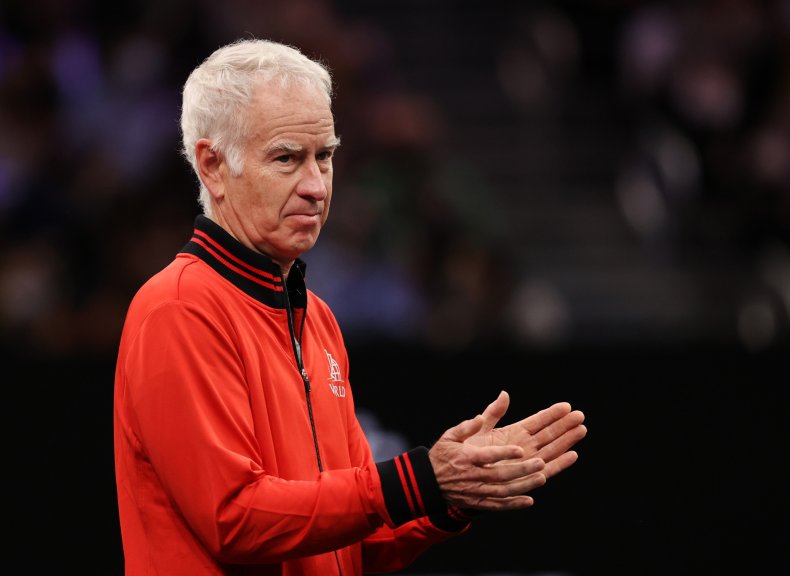 Disclaimers for mcutimes.com
All the information on this website – https://mcutimes.com – is published in good faith and for general information purposes only. mcutimes.com does not make any warranties about the completeness, reliability, and accuracy of this information. Any action you take upon the information you find on this website (mcutimes.com), is strictly at your own risk. mcutimes.com will not be liable for any losses and/or damages in connection with the use of our website.