The Northern Territory has registered two new local cases of COVID-19 overnight, said Prime Minister Michael Gunner.
Key points:
Two people in Katherine, a 33-year-old woman and a 67-year-old man, have tested positive for COVID, bringing the current NT cluster to 37 cases
Robinson River will go from a lockdown to a lockout
Katherine's lockdown has been extended by another 48 hours, awaiting further test results
Both cases are in Katherine: a 33-year-old woman who is the mother of a student at McFarlane Primary School and has connections to a previously positive case, and a 67-year-old man.
The number of cases in the outbreak is now 37.
There are now 423 close contacts, three of whom have not yet been found.
The Katherine Centrelink office has been listed as a new hotspot for close contact.
Anyone who visited Centrelink between 9.40 and 01.30 on Monday 15 November, must be tested immediately and isolated for 14 days.
The full list of current NT public exposure sites can be found at NT Government website for coronavirus.
A returning international traveler in Darwin's Howard Springs quarantine facility also tested positive during the reporting period.
No new cases have been recorded for the second day in a row in Robinson River, the small community that was first threatened by the eruption early last week.
The community will go from a lockdown to an immediate effect lockout, which is expected to end on 1 December.
A lockout means that fully vaccinated residents will be able to move freely around the community while wearing a mask, but they must remain within the Robinson River area, which includes the surrounding homelands.
"Robinson River has shown all territories how a lockdown can be made and won in a remote community – a highly vaccinated community, a high frequency of testing and responding quickly to an outbreak," said Mr. Gunner.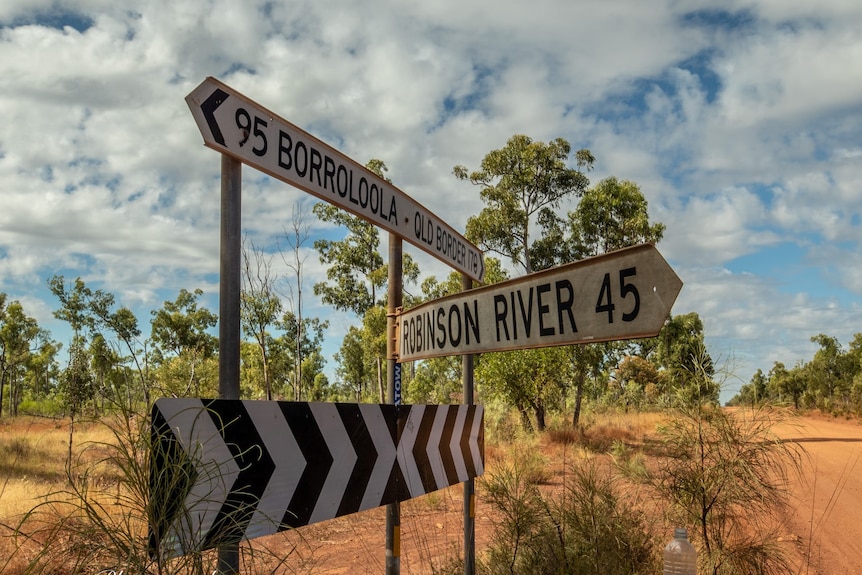 No new cases have been reported in the Binjari and Rockhole communities during the severe lockdown.
Sir. Gunner said the results of "critical" tests taken from residents of Rockhole, Warlpiri Camp, Katherine East and Binjari should come back later today.
He said it was "very likely" that more COVID cases would be detected in Katherine East due to continued positive wastewater results in this area.
Katherine lockdown extended
Katherine will remain detained for another 48 hours until 6 p.m. 18 Wednesday as authorities await the results of 1,300 COVID tests conducted in Katherine and the surrounding communities, Mr Gunner said.
Authorities have also discovered traces of COVID-19 in nearby wastewater catchments.
Four out of the current 37 cases are in the hospital.
The condition of a 65-year-old woman who previously received oxygen has improved.
The other cases include a 78-year-old Binjari woman, a male health worker in his 40s and a man with underlying health conditions.
Acting Chief Health Officer Charles Pain said, while pleased that no new COVID cases were discovered in Binjari, "we expect more".
"They are in a tough lockdown to protect them," he said.
Dr. Pain said the NT's COVID situation was "stable at the moment," and he thanked residents of Katherine and the surrounding communities for coming forward to be tested.
"I think if we can chase the cases in Katherine that we expect to see there, [and] maintain our current control for a reasonable period of time, I am optimistic. I'm very hopeful, "he said.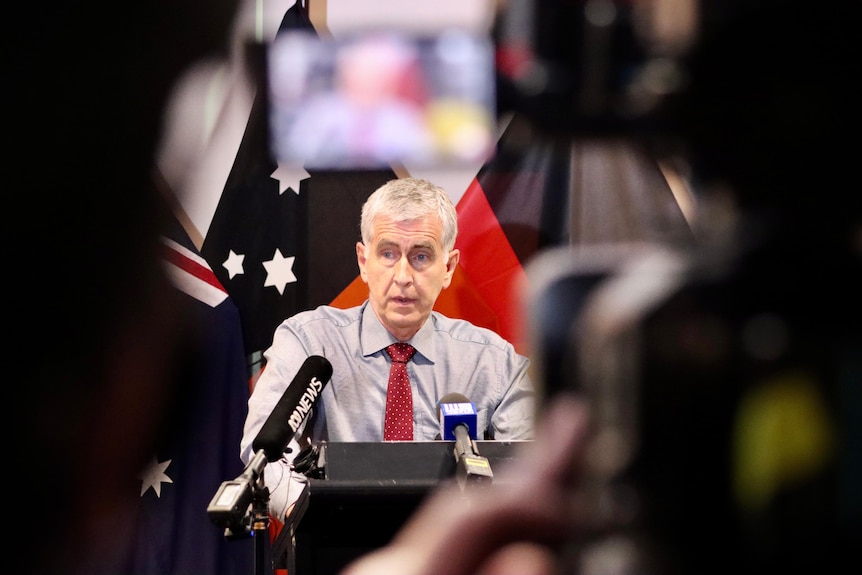 Conditions in hard lockdown
NT Police Commissioner Jamie Chalker said police provided care packages to closed communities.
He said another 30 NT police officers and about 40 Australian Defense Forces (ADF) personnel were on the ground in Katherine and the surrounding areas, helping people get tested.
Commissioner Chalker said he had requested additional ADF support, "just to really focus on compliance and education".
"I do not require the ADF to carry out any enforcement," he said.
Commissioner Chalker said officers were on the ground and made sure people in locked areas like Binjari and Rockhole had access to food and electricity.
He said he was disappointed that about eight Binjari residents broke the COVID rules by leaving the community yesterday.
"Under cover of darkness, they went through a backtrack and eventually entered the Katherine area," he said.
"Six of them were adults and they have now received $ 5,024 in fines."
About 200 close contacts are in the Howard Springs quarantine facility, Dr. Pain, and that number is expected to rise in the coming days. Commissioner Walker said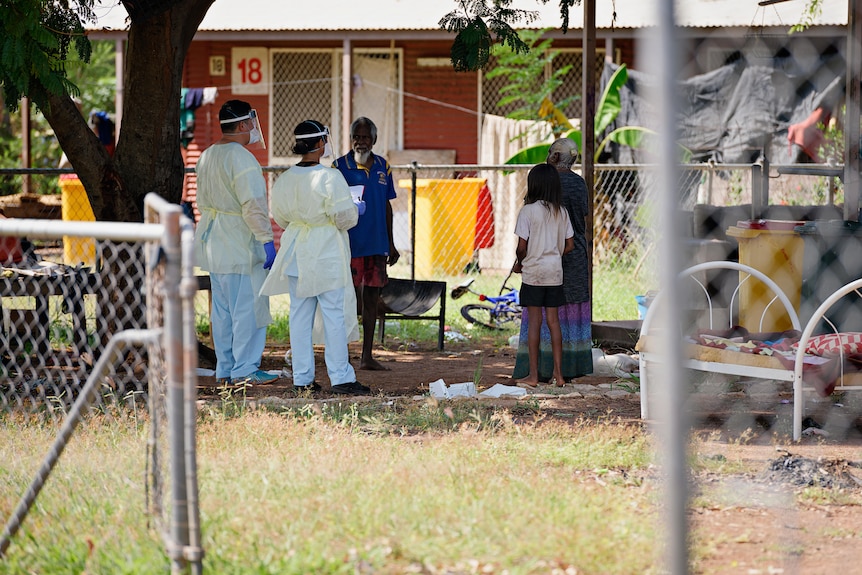 Vaccine mandate claims public employees
Sir. Gunner confirmed that 400 civil servants would lose their jobs after the NT vaccine mandate went into effect on November 13th.
He said that was equivalent to a reduction of about 300 posts, which he said would not have an impact on the delivery of services and would be used as a budget saving of $ 30 million.
Sir. Gunner said it would allow the government to revise its salary offer to NT public servants, who have criticized a planned four-year pay cut with $ 1,000 annual bonuses.
The revised policy presented to unions this morning now includes a one-time bonus of $ 4,000 in the first year and an annual bonus of $ 2,000 for the remaining three years.
"If there's a better idea that sticks to the funding envelope, I'm all ears," Mr Gunner said.
"If the unions propose an alternative that is more expensive than this, then the only way to pay for it will be with job cuts, and I expect that in any proposal they will include which jobs they think could be cut to pay for it. . "
Sir. Gunner again called for territories to be vaccinated and described anyone who argued against his government's vaccine mandate for most workers as an "anti-waxer".
"If you are anti-mandate, you are absolutely anti-wax," he said.
"If you support anyone who argues against the vaccine, you are an anti-waxer."
Loading form …
.
Disclaimers for mcutimes.com
All the information on this website – https://mcutimes.com – is published in good faith and for general information purposes only. mcutimes.com does not make any warranties about the completeness, reliability, and accuracy of this information. Any action you take upon the information you find on this website (mcutimes.com), is strictly at your own risk. mcutimes.com will not be liable for any losses and/or damages in connection with the use of our website.