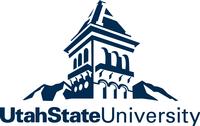 Requisition ID: 2021-4431
# of Openings: 1
Job Locations
US-UT-Logan
Category (Portal Searching): Faculty
Position Type: Benefited Full-Time
Job Classification: Faculty
Percent of Time or Hours per Week
100%
College: E Eccles Jones Coll of Ed & Hum Svs
Department: Psychology
Advertised Salary
Commensurate with education and experience, plus excellent benefits.
Overview
The Department of Psychology at Utah State University seeks candidates for a full-time, term-faculty, lecturer position to support the teaching mission of the Master of Education program in School Counselor Education. This position will be focused on teaching within this graduate level program only. Applicants with teaching experience in higher education and using different instruction modalities (online, face-to-face, asynchronous) are desired, but all qualified candidates are encouraged to apply. The preferred candidate will fulfill the following experiences: serving those with mental health concerns; serving individuals within the K-12 school setting; and/or serving individuals with physical, cognitive, and intellectual disabilities with co-occurring mental health concerns.
Located on the main campus in Logan, Utah, this is a 1 FTE, nine-month academic year position. Review of applications will begin December 2021 and will continue until the position is filled. The anticipated start date is August 1, 2022.
If you have questions about the position please contact the search committee chair, Dr. Jessica Koltz (435-797-1250; Jessica.Koltz@usu.edu).
Information about the Program
The School Counselor Education Program, located in Utah State University's Psychology Department, offers a nationally accredited M.Ed. program of study in Psychology, under AAQEP accreditation which qualifies graduates for professional licensure in School Counseling. The program is specifically designed to train individuals for school counseling positions in K-12 public and private schools in elementary, middle, and high school settings. Graduates of the program also find placement in academic advisement centers located in public and private colleges and universities. Current availability of school counseling positions in Utah and the US are high and the need for mental health professionals within school settings is critical at this time. Training in the design and implementation of school-based counseling and comprehensive guidance programs is a priority. Specific coursework is formulated to train students in a broad range of skills including career development and college and career readiness; behavior and educational assessment and intervention; ethical, legal and professional standards; individual and group counseling for diverse populations; and consultation in the schools. Current enrollment in the M.Ed. program is 174 students, located across the state of Utah. Instruction is delivered via a broadcast format utilizing technology interface and via face-to-face format.
Responsibilities
Teach graduate classes within areas of expertise and according to department needs. The typical teaching load is four courses per semester, or eight courses per academic year; summer teaching as available and needed.
Advising and mentoring of graduate students.
Serve on the school counseling graduate program committee and engage in program development activities.
Support the department and university efforts in diversity, equity, and inclusion.
Support overall excellence throughout the school counselor education program.
Supervision of practicum and internship students.
Provide service contributions to the college, university, and department.
Qualifications
Minimum Qualifications:
Completed requirements for the doctoral degree prior to appointment in Counselor Education and Supervision with an emphasis in School Counseling, or a closely-related doctoral program that meets the Council for Accreditation of Counseling and Related Educational Programs (CACREP) requirements for core faculty, or which meets provisions for existing school counseling faculty or recent graduates. ABD will be considered if a plan for completion exists.
Be eligible for licensure within the State of Utah as a School Counselor (SC; School Counseling Licensing (utah.gov)) and/or a Clinical Mental Health Counselor (CMHC; https://dopl.utah.gov/cmhc/).
Demonstrate evidence and potential of productivity and excellence in teaching and mentoring adult learners.
Have a history of positive working relationships with counseling professionals and faculty.
Effective oral and written communication skills.
 Preferred Qualifications:
Meet requirements to serve as core faculty in a CACREP accredited program. This includes identifying with the school counseling profession and satisfying one of the following degree requirements:

An earned doctorate in counselor education and supervision, preferably from a CACREP accredited institution (ABD candidates will be considered but must meet degree requirements by August 2022), or
An earned doctorate from a counselor education program and able to meet CACREP requirements to be a core faculty member.

Hold or be eligible to sit for the National Certified Counselor (NCC) certification exam; and/or hold or be eligible to sit for the National Clinical Mental Health Counseling (NCMHC) certification exam.
Provisional teaching experience or expertise in one or more of the following content areas is preferred: Human Growth & Development; Introduction to Counseling Theories; Crisis, Trauma, and Mental Health Referrals for School Counselors; Multicultural Counseling; Pre-practicum Counseling Skills; Group Counseling in the Schools; Practicum in School Counseling; Principles of Counseling Assessment and Testing. Other teaching content area expertise will be considered as well.
Expertise in teaching face-to-face and online within higher education or experience with managing technology-enhanced college teaching and electronic education (both synchronous and asynchronous modalities).
Required Documents
Along with the online application, please attach:
1) Current curriculum vita (CV) to be uploaded in the Candidate Profile
2) Contact information for at least three professional references who are very familiar with the candidates work to be entered in the Candidate Profile
3) Materials that provide evidence of teaching and/or research effectiveness (e.g. recent publications or teaching evaluations) to be uploaded in the Candidate Profile under Documents 1-10
4) Cover Letter that addresses the minimum and preferred qualifications to be typed/pasted at the end of your application under "Cover Letter"
5) Teaching or Mentorship Statement (approximately 2 pages, single-spaced) to be typed/pasted at the end of your application under "Teaching Philosophy"
6) Diversity and Inclusion Statement outlining how you approach diversity and inclusion in your work as a Counselor Educator (approximately 2 pages, single-spaced) to be typed/pasted at the end of your application under "Statement of Diversity and Inclusion"
All application materials must be provided through the USU Jobs site.
**Document size may not exceed 10 MB.**
Advertised Salary
Commensurate with education and experience, plus excellent benefits.
ADA
Employees work indoors and are protected from weather and/or contaminants, but not, necessarily, occasional temperature changes. The employee is regularly required to sit and often uses repetitive hand motions.
College/Department Highlights
Department Highlights
The Department of Psychology is located within the Emma Eccles Jones College of Education and Human Services. The department consists of 40 faculty representing diverse areas of psychology. Faculty enjoy collaborative relationships with those in the department as well as other departments in the college (e.g., Special Education and Rehabilitation Counseling, Teacher Education and Leadership) and across campus (e.g., Human Development and Family Studies). Our face-to-face and statewide broadcast cohorts within the school counseling program supports interested graduate students from around the state of Utah. The M.Ed. In school counseling program boasts award-winning faculty with leadership positions in state and national organizations and a focus on the scholarship of teaching and learning. The school counseling program also provides opportunities for students to conduct or support research in both group and individual projects with faculty supervision and guidance.
College Highlights
The Emma Eccles Jones College of Education and Human Services is home to eight departments and is committed to providing the best learning opportunities and educational research in the state of Utah. Our programs are strengthened by an on-campus elementary laboratory school and five stand-alone centers, including the Sorenson Legacy Foundation Center for Clinical Excellence. The college offers clinical services to the community across the human lifespan and provides students with real-world service and research opportunities. 
Land Acknowledgement
As a land-grant institution, Utah State University campuses and centers reside and operate on the territories of the eight tribes of Utah, who have been living, working, and residing on this land from time immemorial. These tribes are the Confederated Tribes of the Goshute Indians, Navajo Nation, Ute Indian Tribe, Northwestern Band of Shoshone, Paiute Indian Tribe of Utah, San Juan Southern Paiute, Skull Valley Band of Goshute, and White Mesa Band of the Ute Mountain Ute. We acknowledge the historical context behind a painful history of genocide, forced removal, and dispossession of tribal peoples' lands on which USU exists. We acknowledge these lands carry the stories of these Nations and their struggles for survival and identity. We recognize Elders past and present as peoples who have cared for, and continue to care for, the land. In offering this land acknowledgment, we affirm Indigenous sovereignty, history, experiences, and resiliency of the Native people who are still here today. 
University Highlights
Utah State University (USU) was founded in 1888 and is honored to be Utah's land-grant and space-grant university. USU is a Carnegie RU/H (Research University/High Research Activity) institution with approximately 27,700 students (24,660 undergraduates and 3,040 graduate students) on the Logan main campus. Utah State's statewide system features eight campuses and 23 education centers and serves all counties in the state with Extension programs. USU offers 114 undergraduate majors, 132 graduate programs, and a variety of innovative stackable associate and certificate credentials. Washington Monthly ranked USU 14th in their national university rankings in 2019 and the 5th best public national university in the nation in 2018. As one of the two premier research institutions in Utah, USU is proud to provide a high-quality education at an affordable price. Additional information about Utah State University can be found here.
A core characteristic of USU is engagement with communities and people in economic development, improvements to quality of life, and human capital. Through the practical application of knowledge, the University and its faculty engage and share expertise with the state, nation, and world, preserving the historical land-grant tradition of partnering with communities to address critical societal issues in the interest of the public good.
The USU main campus is located in beautiful Logan, Utah; a city of about 50,000 situated in a picturesque mountain valley about 80 miles north of Salt Lake City. Outstanding recreational opportunities abound in the nearby mountains and proximate region.
Notice of Non-discrimination
In its programs and activities, including in admissions and employment, Utah State University does not discriminate or tolerate discrimination, including harassment, based on race, color, religion, sex, national origin, age, genetic information, sexual orientation, gender identity or expression, disability, status as a protected veteran, or any other status protected by University policy, Title IX, or any other federal, state, or local law.
The following individuals have been designated to handle inquiries regarding the application of Title IX and its implementing regulations and/or USU's non-discrimination policies:
Executive Director of the Office of Equity discrimination@usu.edu, Old Main Rm. 161, 435-797-1266
Title IX Coordinator Hilary Renshaw, titleix@usu.edu, Old Main Rm. 161, 435-797-1266.
For further information regarding non-discrimination, please visit https://equity.usu.edu/, or contact:
U.S. Department of Education, Office of Assistant Secretary for Civil Rights, 800-421-3481, OCR@ed.gov
U.S. Department of Education, Denver Regional Office, 303-844-5695, OCR.Denver@ed.gov
USU is sensitive to the needs of dual career couples and provides a Dual Career Assistance program to support careers for partners who are also seeking employment.
Disclaimers for mcutimes.com
All the information on this website - https://mcutimes.com - is published in good faith and for general information purpose only. mcutimes.com does not make any warranties about the completeness, reliability, and accuracy of this information. Any action you take upon the information you find on this website (mcutimes.com), is strictly at your own risk. mcutimes.com will not be liable for any losses and/or damages in connection with the use of our website.