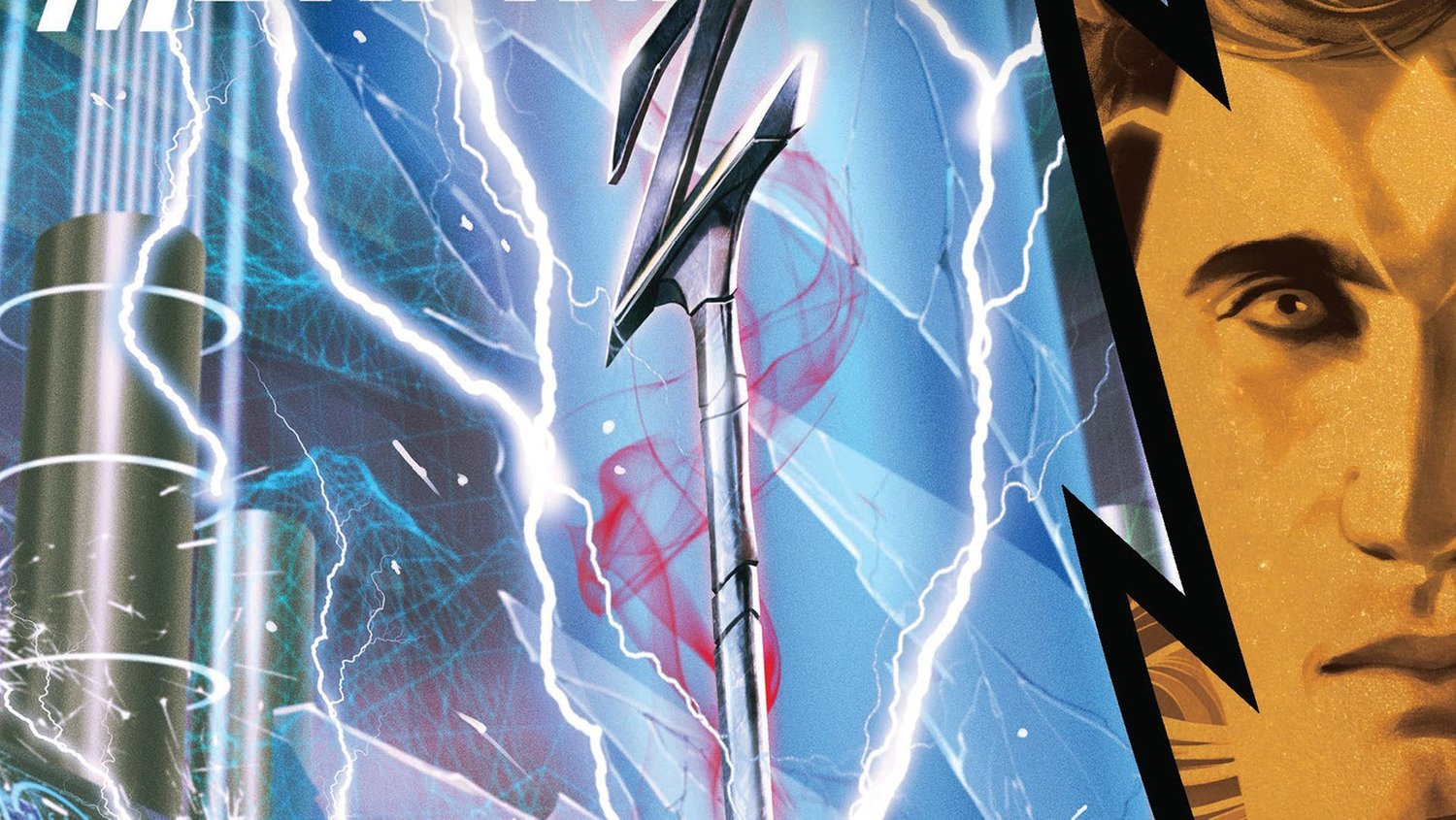 We continue where the preview stops and we see Billy running around the Command Center and trying to contact the other Rangers without success. He runs into Alpha (fantastic, Zartus' two number one goal together), and Billy reveals that he had a backup system for Zordon in case something like this were to happen. He put the system in place after seeing what was happening in Drakkon's world and just kept it a secret from everyone. Unfortunately, we do not know how well it works, because when it starts up, Billy is knocked unconscious by some Altarian guards who were combing the command center. I want to spend a moment really appreciating the panel where Billy is transformed. It just looks so amazing!
While Billy goes on this adventure, Adam, Kim and Rocky fight the Sentry Force Four and it does not go well for them. The SFF is trying to convince the Rangers that all the good that the Eltarians can bring them is worth the price for the freedom of the Earth, which the Rangers strongly disagree with. I really like watching Kim take charge as a senior Ranger. They end up fleeing to Promethea, where they meet Tommy and Aisha to talk about what's going on. Enter Grace and Matt. Grace is not in the mood to negotiate or talk to Rangers. Tommy tries to push some ideas, but she quickly shuts him down, tells everyone that Zordon is gone, and gets so stuck that she is in charge. This will definitely cause some friction between everyone, but I do not see any other way at the moment.
A quick hop over to Bulk and Skull at the Juice Bar. Skull sulks because they can not find Candice, and Bulk does his best. Then the news of Eltarians invading is broadcast and they are ready to get into trouble as yet another possible reason to find the girl that Skull loves. I also appreciate how Ernie supports them a lot and looks after them. It is nice.
Finally we get to see Zedd and Zartus have a conversation. Zedd is not impressed with Zartus and is not so quick to believe that Zordon is really gone. Zedd has plenty of experience fighting the Rangers and knows there is always something going on to help them. I really love Zedd here because he calls Zartus so much shit. In addition to the aforementioned detail that Rangers always find something, he calls Zartus a coward for not speaking in person; points out that his promises are useless; and so even calls the fact that they both know that if Zartus conquers the Earth and has wiped out Zordon, Zedd is the next. I just love how Zedd handles it all. He then addresses his generals and sends them to the command center, including Finster. Windows gets a very special mission that we do not know yet, but it will not be good, I'm sure. However, Zedd is very excited that Finster should finish his assignment, and that worries me.
I loved this introduction to the Eltarian War and can't wait to see it continue. What do you think we will see in this story?
Disclaimers for mcutimes.com
All the information on this website - https://mcutimes.com - is published in good faith and for general information purpose only. mcutimes.com does not make any warranties about the completeness, reliability, and accuracy of this information. Any action you take upon the information you find on this website (mcutimes.com), is strictly at your own risk. mcutimes.com will not be liable for any losses and/or damages in connection with the use of our website.