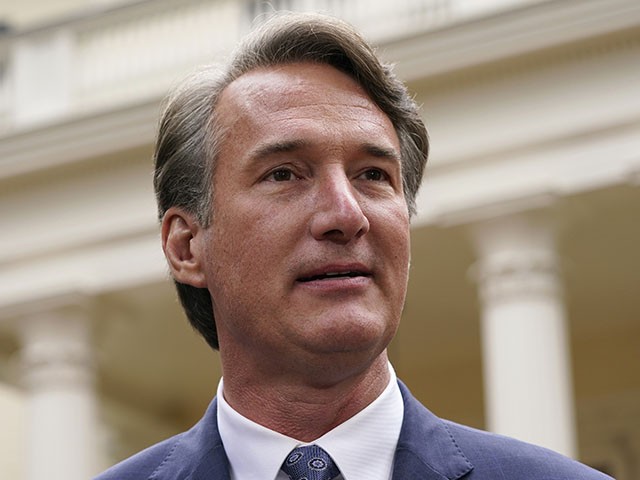 Governor Glenn Youngkin (R-VA) said in this week's broadcast of "Fox News Sunday" that when liberals say that Critical Race Theory is not taught in school, it was a disguise of the fact because its "principles" were taught.
Host John Roberts said: "Critics of your position, including former President Obama, say, look, Critical Race Theory is not taught in schools, and that this was just a trump card, false cultural war. What do you say to that? And what does your statement really with regard to Critical Race Theory? "
Youngkin said: "Anyone who thinks that the concepts that support Critical Race Theory are not in our schools has not been in our schools. The curriculum has moved in a very opaque way that has hidden much of this. "And then we actually want to increase transparency so that parents can actually see what's being taught in schools."
He continued: "We are not going to teach our children to see everything through the lens of the race. Yes, we will teach all history. The good and the bad. For we can not know where we are going unless we know where we come from. But actually teaching our children that one group is favored and another is disadvantaged, simply because their skin color goes across everything we know is true. "
Roberts said, "Is it your claim that Critical Race Theory is being taught in Virginia public schools?"
Youngkin said: "There is no course called Critical Race Theory. All the principles of Critical Race Theory, the basic building blocks of actually accusing one group of being oppressors and another of being oppressed, of actually burdening children today for past sins, to teach our children to judge each other based on the color of their skin.Yes, it's found in Virginia schools today.And that's why I signed the decrees yesterday to make sure we get it out of our schools. "
He added: "We absolutely have to recognize what the left, liberals are doing here, is trying to cover up this issue and say that there is no course of critical race theory. Of course it is not there in primary school. But in fact, there are definitely the principles of CRT present in the schools and what the executive order was about yesterday. "
Follow Pam Key on Twitter @pamkeyNEN
Disclaimers for mcutimes.com
All the information on this website – https://mcutimes.com – is published in good faith and for general information purposes only. mcutimes.com does not make any warranties about the completeness, reliability, and accuracy of this information. Any action you take upon the information you find on this website (mcutimes.com), is strictly at your own risk. mcutimes.com will not be liable for any losses and/or damages in connection with the use of our website.