Marvel's X-Men # 11 by Gerry Duggan, Pepe Larraz, Marte Gracia and VC's Clayton Cowles unmasks the mutant's mysterious villain, Doctor Stasis.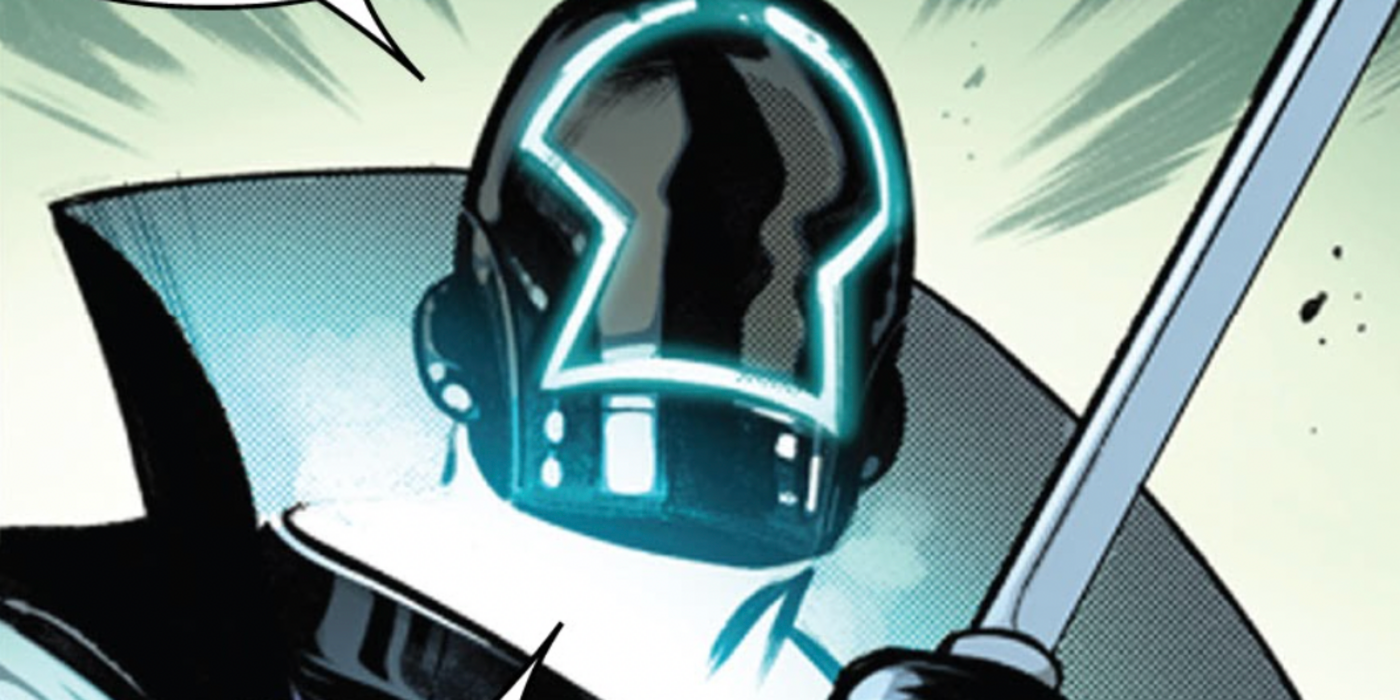 The following contains spoilers for X-Men # 11, now on sale from Marvel Comics
While the explanation as to how or why is still forthcoming, Marvel revealed Doctor Stasis, the X-Men's mysterious new villain, is Mister Sinister – or some sort of Mister Sinister clone.
X-Men # 11 comes from writer Gerry Duggan, artist Pepe Larraz, color artist Marte Gracia and letterer VC's Clayton Cowles. Near the end of the issue, Cyclops / Captain Krakoa comes face-to-face with Doctor Stasis, the masked villain the mutants have been pitted against during the current X-Men run. Cyclops and Doctor Stasis begin dueling, with Stasis getting the upper hand as he pins Cyclops to the floor with his sword. Remaining unphased, Cyclops hits Stasis with a massive power blast from his eyes, which sends Stasis flying backward and crushes his helmet. The final moment of the issue reveals the person behind the mask to be none other than Nathaniel Essex / Mister Sinister.
RELATED: EXCLUSIVE: Marvel's Hawkeye Faces the X-Men's Wrath in Avengers # 60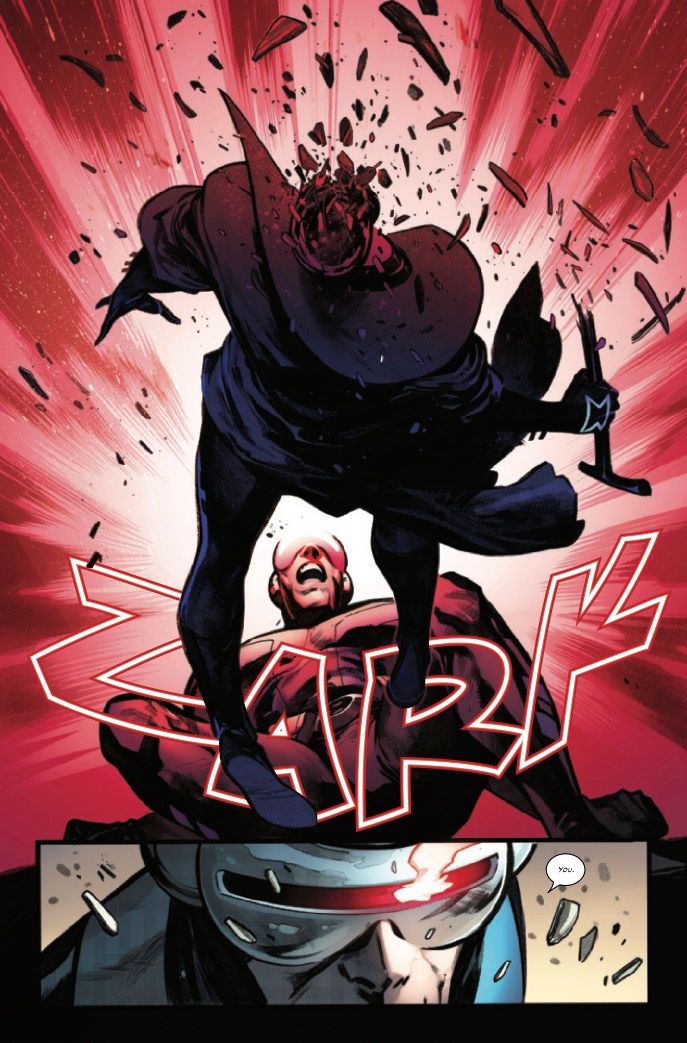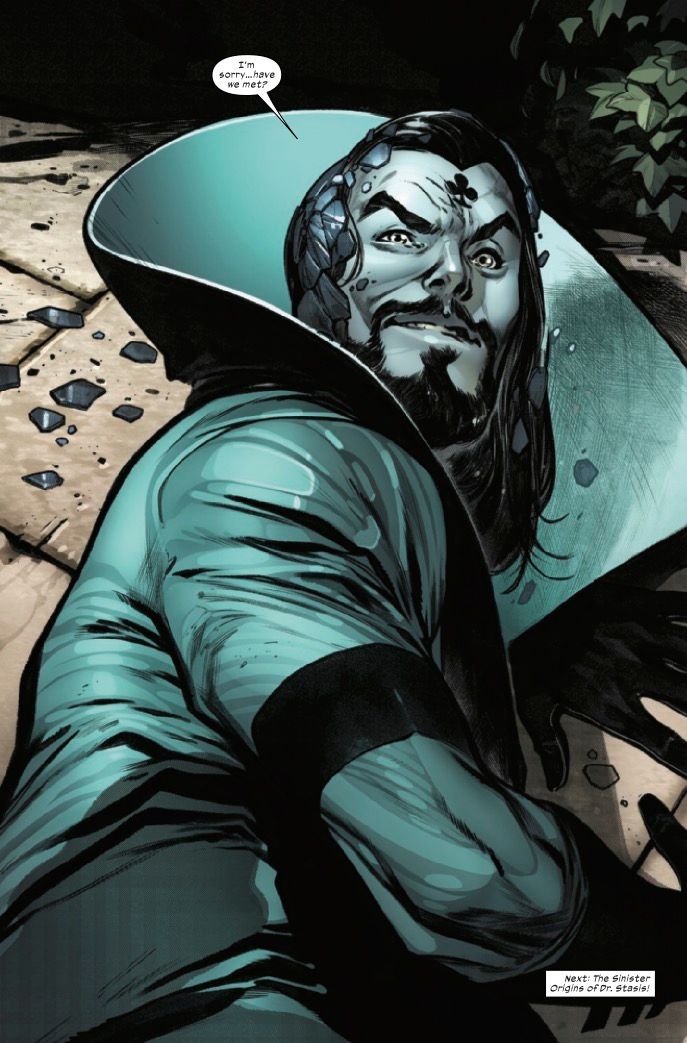 Rather than baring Mister Sinister's iconic red diamond on his forehead, this version of the character notably has a club. The unmissable change suggests the character could either be a Mister Sinister clone or some other variant acting on his own nefarious motivations. Whether or not the primary Mister Sinister, who sits on Krakoa's Quiet Council and has a history of cloning himself in past X-Men stories, intentionally created or even knows about this version of himself is left undetermined at this point.
When revealing himself to be Mister Sinister / a Mister Sinister clone, Stasis also looks at Cyclops and says, "I'm sorry … have we met?" Given Cyclops and the primary Mister Sinister are well aware of one another and have plenty of interactions throughout Marvel history, Stasis' statement further suggests he might be operating with Orchis for his own reasons.
RELATED: The Weirdest Sinister Six Were Created by a Mister Sinister
The end of X-Men # 11 teases the next issue of the series will reveal the "sinister origins of Dr. Stasis." Releasing on June 22, the synopsis for X-Men # 12 reads, "THE GRAND CLIMAX! On the eve of the Hellfire Gala, threats have closed in on the X-Men from all sides. The secret machinations of Doctor Stasis, the terror of Gameworld, even the threat of the X-Men own secrets getting out… it's all led to this! "
X-Men # 11 features cover art by Larraz and Gracia, with variant cover art by Carmen Carnero, Romulo Fajardo Jr., Javier Garrón, Edgar Delgado and Lucas Werneck. The issue is on sale now from Marvel.
Source: Marvel
What If …? Reveals Miles Morales Couldn't Handle the X-Men
Read Next
About The Author
Disclaimers for mcutimes.com
All the information on this website – https://mcutimes.com – is published in good faith and for general information purposes only. mcutimes.com does not make any warranties about the completeness, reliability, and accuracy of this information. Any action you take upon the information you find on this website (mcutimes.com), is strictly at your own risk. mcutimes.com will not be liable for any losses and/or damages in connection with the use of our website.