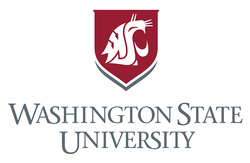 Program Coordinator, Undergraduate Research Programs
Title:
107N-YN – Program Coordinator
Business Title:
Program Coordinator, Undergraduate Research Programs
Location:
Employee Type:
Classified
Job Family:
Civil Service – OT Eligible
Position Details:
COVID-19 Vaccine Information:
In accordance with Washington State Governor's Proclamation 21.14.2, as a condition of employment, you must be fully vaccinated or have an approved medical/religious accommodation by time of hire. People are considered fully vaccinated two weeks after receiving their last shot in a vaccine series. Vaccine or an approved accommodation will be verified prior to your first day of work. Should you not be fully vaccinated or have an approved medical/religious accommodation you will not be able to start employment with WSU. Information regarding vaccine verification and/or requesting a medical/religious accommodation is available at https://hrs.wsu.edu/covid-19/vax-verification/. Please contact HRS at hrs@wsu.edu or 509-335-4521 if you have questions.
Summary of Duties:
Exercise a high degree of autonomy to provide coordination and support of programming in undergraduate research in the Division of Academic Engagement and Student Achievement (DAESA). Assists with multiple specialized research programs including Research Scholars, grant-funded programs, research peer mentors, undergraduate research awards, research courses, and Showcase for Undergraduate Research and Creative Activities (SURCA). Coordinates special events and workshops related to training, recruitment, and retention of undergraduate students.
Responsibilities include processing applications and transcripts, assessing academic level, and responding to participant inquiries. Program coordinator is responsible for coordinating and organizing events. Incumbent independently advises program participants and faculty regarding program content, policies, procedures, and activities. Additional responsibilities include recruiting of/communication to students and faculty interested in learning more about the programs available, compiling assessment information and administering surveys, developing and maintaining spreadsheets of current and prior participants, and coordinating, scheduling and monitoring program activities in order to meet program goals. Program coordinator also assists in the preparation of grant proposals and with grant management, may make public presentations related to program specialty, direct the work of others, and attend meetings. Due to the timing of special events, position may require working on occasional evenings and weekends.
Required Qualifications:
High school graduation or equivalent AND two years of experience in the program specialty OR equivalent education/experience.
Two (2) years experience in program/event coordination or related experience.
Excellent and professional written and oral communication skills.
Excellent interpersonal skills.
Excellent organizational skills.
Reliable and prompt.
Critical thinking skills and attention to detail are imperative.
Ability to work with Microsoft Office Suite (i.e., Microsoft Excel, Power Point, Word, Outlook, Access, Teams) and virtual meeting software (e.g. Zoom).
Ability and willingness to work occasional evenings and weekends based on event needs.
Ability to handle multiple projects and deadlines simultaneously.
Ability to work in a team.
Preferred Qualifications:
Bachelor's degree.
Previous experience interacting with students.
Two years' experience working in a university setting.
Ability to prioritize, organize and coordinate programs and activities with other staff, departments and organizations to meet deadlines.
Demonstrated ability to work independently on specific objectives.
Experience with or ability to learn software programs such as Qualtrics.
Additional Information:
Area/College:
Office of the Provost
Department Name:
Office of Undergraduate Research
City, State, Zip:
Pullman, WA 99163
Department Link:
Monthly Salary:
$1,499.50
FTE:
50% this position may be eligible for full time work
This will be a permanent position.
Posting Close Date:
Applicants must submit their completed application by January 24, 2022 at 11:59 p.m.
Background Check:
This position has been designated by the department to require a background check.
Application Instructions:
Applicants must attach the following documents to their online application: 1) resume 2) a cover letter and 3) contact information for professional references. Application materials should clearly communicate how the applicant meets all required qualifications and additional requirements.
Required Documents:
Time Type:
Part time
Position Term:
12 Month
WASHINGTON STATE UNIVERSITY IS AN EQUAL OPPORTUNITY/AFFIRMATIVE ACTION EDUCATOR AND EMPLOYER. Members of ethnic minorities, women, special disabled veterans, veterans of the Vietnam-era, recently separated veterans, and other protected veteran, persons of disability and/or persons age 40 and over are encouraged to apply.
WSU employs only U.S. citizens and lawfully authorized non-U.S. citizens. All new employees must show employment eligibility verification as required by the U.S. Citizenship and Immigration Services.
WSU is committed to providing access and reasonable accommodation in its services, programs, activities, education and employment for individuals with disabilities. To request disability accommodation in the application process, contact Human Resource Services: 509-335-4521 (v), Washington State TDD Relay Service: Voice Callers: 1-800-833-6384; TDD Callers: 1-800-833-6388, 509-335-1259(f), or hrs@wsu.edu.
To apply, visit https://wsu.wd5.myworkdayjobs.com/en-US/WSU_Jobs/job/Program-Coordinator–Undergraduate-Research-Programs_R-4136
Washington State University is an Equal Opportunity/Affirmative Action Educator and Employer.jeid-5b5bd17a9c0b4845a6762af74556332c
Disclaimers for mcutimes.com
All the information on this website – https://mcutimes.com – is published in good faith and for general information purposes only. mcutimes.com does not make any warranties about the completeness, reliability, and accuracy of this information. Any action you take upon the information you find on this website (mcutimes.com), is strictly at your own risk. mcutimes.com will not be liable for any losses and/or damages in connection with the use of our website.