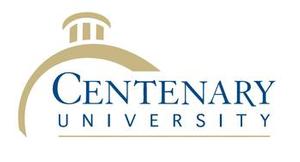 Student Success Specialist
Area of expertise: Disability Services
JOB SUMMARY: 
Provides direct services, case management and advocacy for students with disabilities, specifically learning differences.
The University reserves the right to change or assign other duties to this position.
DESCRIPTION OF DUTIES AND TASKS:
Maintain a case load of Project Able students for which the requirements are:
Deliver direct instruction in learning strategies, study skills and adaptive technology to students enrolled in Project ABLE during weekly meetings.
o Assist students in locating and utilizing services on campus outside of the Academic Success and Advising Center, such as but not limited to counseling and health services.
o Communicate with faculty, staff and parents about the individual needs and appropriate accommodations for the students.
o Review and evaluate documentation and educational records to determine and substantiate appropriate accommodations and instructional strategies.
o Assist students in advocating and receiving appropriate accommodations especially in regards to arranging exams with accommodations.
o Assist in the accommodation process for students with disabilities (who may or may not be enrolled in Project Able) for which the requirements could be:
o Proctor, scribe and read exams aloud.
o Review documentation for accommodation determination.
· Assist with the planning and implementation of Project ABLE and STEP Ahead program which includes developing workshops to meet the needs of students enrolled in these programs.
· Maintain records, database information and provide reports regarding attendance, academic progress and retention.
· Engage in professional development in disability related areas.
· Assist with recruitment for Project ABLE and STEP Ahead by attending Open Houses, College Nights, Disability Services specific events on campus and various other events as invited by local High Schools and the Admissions staff at Centenary.
· Provide academic advising to incoming freshmen and follow up services throughout the summer prior to the student entering Centenary for the fall semester.
· Provide individual and group training to faculty and staff regarding disability related issues.
· Provide content tutoring through the Tutoring Center, as needed.
· Create and implement workshops and trainings for students and campus partners to enhance opportunities for student success.
· Participate in staff meetings within the Academic Success and Advising Office and function as a support team member.
· Available to teach courses during working hours in lieu of other responsibilities as needed

· Manage reports and care areas in the Pharos early alert retention system.
· Additional duties as assigned by the Senior Director of Academic Success and Advising and the Director of Disability Services.
JOB ACCOUNTABILITIES: 
· Participate in recruitment, program planning and support of students in the intensive support services programs (Project Able and Step Ahead)
· Engage in professional development in disability related areas.
· Direct student support and assistance with understanding and receiving appropriate accommodations in their courses.
QUALIFICATIONS: 
Knowledgeable about disability law and experience working with people with disabilities
Good interpersonal skills and excellent oral and written communication skills
Proficient with Microsoft Office Suite, adaptive technology and scheduling tools
Strong organizational skills and ability to multi-task
EDUCATION/SPECIALIZED KNOWLEDGE/PROFESSIONAL CERTIFICATIONS:
Required: Master's degree in Counseling, Psychology, Special Education, Social Work, Rehabilitation or related field
Preferred:3 to 5 years in higher educational setting working with persons with disabilities
Experience coordinating testing accommodations
For more information about working at Centenary, please click here.
Centenary University is a learning community comprised of multifaceted and complex differences and we welcome all. We offer a supportive environment that promotes acceptance, a culture of service, skills of critical thought, and purposeful action. We are responsible for the efforts needed to create the change we seek.
Equal Employment Opportunity has been, and will continue to be, a fundamental principle at Centenary University where employment is based upon personal capabilities and qualifications without discrimination because of race, color, religion, sex, age, national or ethnic origin, sexual orientation, marital status, service in Armed Forces, disability or any other protected characteristic as established by law.
This policy of Equal Employment Opportunity applies to policies and procedures relating to recruitment, hiring, promotion, compensation, benefits, termination and other terms and conditions of employment.
Disclaimers for mcutimes.com
All the information on this website - https://mcutimes.com - is published in good faith and for general information purpose only. mcutimes.com does not make any warranties about the completeness, reliability, and accuracy of this information. Any action you take upon the information you find on this website (mcutimes.com), is strictly at your own risk. mcutimes.com will not be liable for any losses and/or damages in connection with the use of our website.