Prime Minister Scott Morrison has urged parents to "disregard" what he described as "dangerous messages" from National MP George Christensen, after Queenslander said "do not get your children vaccinated" against COVID-19.
In an online video interview for his own program, Mr Christensen declared "do not vaccinate your children. I probably could not say that clearly enough".
The rear MP claimed that the government's program to vaccinate children aged 5 and over was "nuts".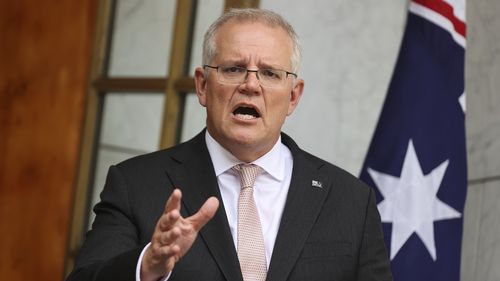 In a statement issued late today, the Prime Minister said: "I very much disagree with the message that Mr Christensen has sent out about children's vaccinations. This is contrary to the official professional medical advice given to the government."
"I urge parents to disregard his dangerous messages regarding vaccines."
Earlier, Federal Health Secretary Greg Hunt said of Mr Christensen's remarks: "I directly disagree with anyone who said that."
Without referring to Mr Christensen specifically, Mr Hunt said: "Honestly, the anti-waxes are not only losing the debate, they have lost the debate. We have a 95 per cent national vaccination rate of 16 plus, that is to be the opinion of almost any commentator. or observer. "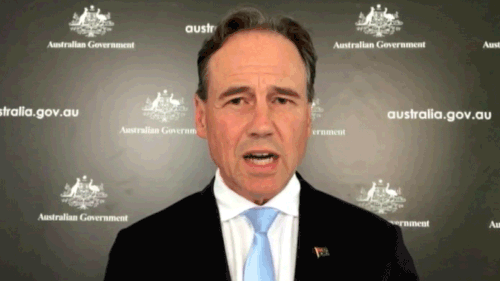 Chief Medical Officer Professor Paul Kelly said, while "not wanting to comment on other people's comments," if people could listen to the Chief Medical Officer and my colleagues in the states, we all agree in the ATAGI group, which I would say. experts in immunization in the world we are certainly in Australia unanimous, it is very important for children now down to 5 years to be vaccinated. "
The federal government says nearly 400,000 children in the 5-11 age group have received their first dose of the vaccine since the program launched on January 10th.
Professor Kelly made an effort to point out the safety of COVID-19 vaccinations in children.
"We have no medicines but some vaccines in Australia that have not undergone the whole process of TGA," said Professor Kelly.
He added that the TGA had looked at "the real world experience of rollout elsewhere. We had the benefit of seeing millions of children in the age group of 5-11 get their first and their second dose in the US, they have not seen a simple problem in the form of serious safety signals. "
Shadow Health Minister Mark Butler shared a speech by Mr Christensen, saying: "This is what Government MPs are saying on Australia's deadliest day of the pandemic. Scott Morrison needs to put an end to this and take responsibility for the actions of his backers. "
In his reprimand of Mr Christensen, Mr Morrison said that "vaccinations are our primary weapon against this virus".
"More than 90 per cent of Australians over the age of 16 are fully vaccinated. If you are not vaccinated against the virus, you are more likely to experience serious illness and die. Getting vaccinated saves lives," he said.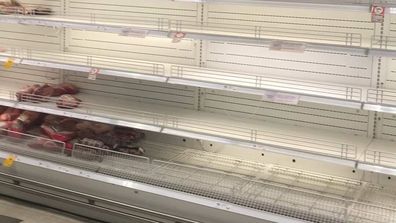 How Australia faced the emergence of the Omicron variant
Sir. Christensen has announced that he will leave parliament at the next election.
Disclaimers for mcutimes.com
All the information on this website – https://mcutimes.com – is published in good faith and for general information purposes only. mcutimes.com does not make any warranties about the completeness, reliability, and accuracy of this information. Any action you take upon the information you find on this website (mcutimes.com), is strictly at your own risk. mcutimes.com will not be liable for any losses and/or damages in connection with the use of our website.