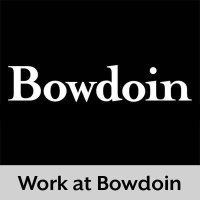 Posting Number: F00179JP
Department: History
Position Summary
The History Department at Bowdoin College seeks applicants for a visiting assistant professor position in Latin American history, including Brazil and the Hispanic Caribbean. Research subfield and period are open, but candidates should demonstrate the ability to offer at least one class in both the colonial and modern periods. This is a full-time, one year position beginning on July 1, 2022.  PhD in hand by date of appointment preferred; advanced ABDs considered. The successful candidate will teach two courses per semester, and we expect that the classes will be cross-listed with the Latin American, Caribbean, and Latinx Studies Program. 
Bowdoin is a community that warmly welcomes people of all backgrounds. We encourage applications from candidates committed to the support of an inclusive campus community and those who will enrich and contribute to the College's multifaceted diversity. We especially encourage people from historically excluded groups to apply. Bowdoin College offers opportunities for professional development, including annual conference travel support, mentoring programming, and grants to support scholarly research.
Bowdoin accepts only electronic submissions. Please submit:  
1.    a cover letter that details your scholarly research agenda, teaching effectiveness, possible course offerings, and evidence of your commitment to inclusive excellence in the classroom. (For an overview of the levels of the history curriculum, please see: https://www.bowdoin.edu/history/requirements/learning-goals.html. For a definition of inclusive excellence, please consult the following resource https://www.aacu.org/making-excellence-inclusive.) 
2.    a curriculum vitae 
3.    the names and contact information for three references who have agreed to provide letters of recommendation upon request.   
Review of applications will begin February 15, 2022 and will continue until the position is filled.
Founded in 1794 on the Maine coast, Bowdoin is one of the oldest and most selective coeducational, residential liberal arts colleges in the country. Located in Brunswick, a 30-minute drive north of Portland, the College is in an area rich with natural beauty and year-round outdoor activities. Bowdoin's reputation rests on the excellence of its faculty and students, intimate size, strong sense of community, and commitment to diversity (35% students of color, 7% international students and approximately 15% first generation college students). Bowdoin College complies with applicable provisions of federal and state laws that prohibit unlawful discrimination in employment, admission, or access to its educational or extracurricular programs, activities, or facilities based on race, color, ethnicity, ancestry and national origin, religion, sex, sexual orientation, gender identity and/or expression, age, marital status, place of birth, genetic predisposition, veteran status, or against qualified individuals with physical or mental disabilities on the basis of disability, or any other legally protected statuses. For further information about the College and our department, please visit our website: http://www.bowdoin.edu.
Special Instructions to Applicants
At the time of application, you will be required to include information for a minimum of three references, including name, title, email address, phone number and how you know the reference. 
Once you have provided the required reference information and submitted your application, the reference providers will receive an email which is generated automatically from the application system.  The email will provide them a link within which to upload a confidential reference letter on your behalf. 
You will not be able to view the reference letters but will be able to see how many have been submitted on your behalf.
Employment Category: Full Time Year Round

Bowdoin College is committed to diversity, inclusion and equality, and is an equal opportunity employer. We encourage inquiries from candidates who will enrich and contribute to the cultural and ethnic diversity of our College. Bowdoin College does not discriminate on the basis of age, race, creed, color, religion, marital status, gender identity and/or expression, sexual orientation, veteran status, national origin, or disability status in employment, or in our education programs.
Disclaimers for mcutimes.com
All the information on this website - https://mcutimes.com - is published in good faith and for general information purpose only. mcutimes.com does not make any warranties about the completeness, reliability, and accuracy of this information. Any action you take upon the information you find on this website (mcutimes.com), is strictly at your own risk. mcutimes.com will not be liable for any losses and/or damages in connection with the use of our website.