Pressure from the White House to get more Americans to test for COVID-19 at home is coming as other countries reconsider their pandemic measures and ease restrictions for those returning positive tests.
The Department of Health and Human Services (HHS) said that from Saturday, most people under health insurance plans can get free covid-19 diagnostic tests over-the-counter.
Announced in December by President Joe Biden, the move followed criticism over long queues for scarce test kits outside pharmacies and other stores.
Biden also said his administration had ordered 500 million test kits, which he admitted he wished he had ordered "two months ago", although there are no further details on when they will be distributed.
On January 4, White House Press Secretary Jen Psaki was asked if the rollout of test kits would be too late to stem the Omicron wave, which Washington Post reported could peak in mid-January and begin to decline by the end of the month.
One expert said Americans are still expected to benefit from the increased number of test kits even though they arrive after the peak, especially with the prediction that the disease will persist for years.
"It's becoming important to have ubiquitous tests in the United States as people increasingly want to know their status before social interactions," said Amesh Adalja, senior researcher at the Johns Hopkins Center for Health Security.
He told Newsweek that it was also important "as we have increased the availability of an antiviral agent, which has a narrow window of benefit, for which rapid testing will be critical."
"There will come a time when we move towards endemicity where there will be less emphasis on testing," he said.
"But I think the momentum for home testing is something that should not be lost, but extended to other infections like flu, sore throat, mono and RSV. [Respiratory Syncytial Virus]. "
However, Leana Wen, an emergency physician and professor of health policy and management at George Washington University, said there were questions about Biden's big announcements about increased testing.
"Half a billion tests sounds like a lot, but it's not even enough for every American to receive two tests," she said. Newsweek.
"Insurance reimbursement also unnecessarily complicates things, and many Americans will find it a major barrier to finding samples, paying out of pocket and then submitting for reimbursement.
"The federal government needs to do a lot more to buy tests and distribute them directly to the Americans."
The emphasis on testing in the United States comes when the British government rejected one Sunday Times report that it would abolish free home tests due to cost concerns and would limit them to high-risk environments such as nursing homes, hospitals and schools.
However, British Home Secretary Michael Gove later said it was "impossible to predict" how long the free tests would be available.
Meanwhile, as data shows that Omicron is less likely to fill hospital beds, European countries are struggling with how to downsize isolation measures and focus on helping their economies while ensuring the disease does not take key employees out of action.
This week, the Czech Republic said it would allow critical workers such as doctors and teachers to go to work following a positive COVID-19 test.
The UK, France, Switzerland, Spain and Belgium have cut quarantine periods over the past three weeks, easing some of the conditions for infected staff to return to work, pointing to a new approach to tackling the 2022 pandemic.
On Tuesday, the UK Health Security Agency said most people who come back positive from an antigen test do not need to take a more comprehensive PCR test to confirm they have COVID-19.
Last week, Portugal, which has one of the highest COVID-19 vaccination rates in the world, said those who had received booster shots could follow relaxed isolation rules when exposed to the virus.
At the end of last month, the US Centers for Disease Control and Prevention reduced the isolation time of asymptomatic people who tested positive for COVID-19 from 10 days to five.
Rafael Bengoa, co-founder of Bilbao's Institute of Health and Strategy, told Reuters that authorities should focus more on dealing with infection than preventing it.
Spanish Prime Minister Pedro Sánchez told radio station Cadena SER that the burden should be on "evaluating the development of this disease with other parameters than we have done so far."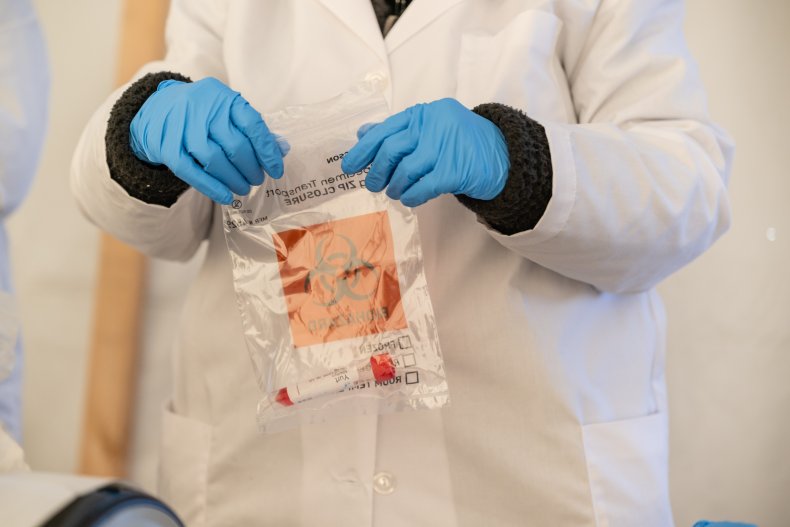 Disclaimers for mcutimes.com
All the information on this website – https://mcutimes.com – is published in good faith and for general information purposes only. mcutimes.com does not make any warranties about the completeness, reliability, and accuracy of this information. Any action you take upon the information you find on this website (mcutimes.com), is strictly at your own risk. mcutimes.com will not be liable for any losses and/or damages in connection with the use of our website.