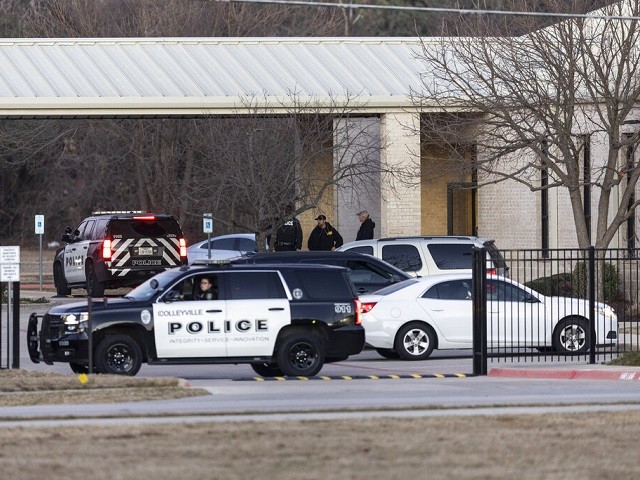 American Jews are being asked to get used to something that European and Middle Eastern Jews have been used to for thousands of years, namely living with goals on their backs.
The United States was always different. Yes, anti-Semitism has always existed, even here in America, but rarely in a violent way. It was always much more of the we-will-not-let-them-into-our-country-club-variant, or quotas at leading universities.
To the extent that Jews died as a result of American anti-Semitism, it was rare – and in the most serious case, it was a form of passive evil, as Jews were not allowed to enter the United States during the Holocaust, especially after the FDR's disastrous appointment of anti-Semitic Breckenridge Long as Head of the Visa Section of the State Department during World War II.
But with the painful and monumental exception, the United States has been one of the greatest blessings of world Jewry in our long and painful history.
Until now.
The incessant and deadly attacks on American Jews, and especially synagogues, confuse the mind. Are we caught up in some weird Hollywood nightmare?
From Pittsburgh to Poway to Jersey City to Monsey to Texas, with many painful stops in between, American Jews are now accustomed to dead congregations, flashing police lights, and security as they go and pray.
It was something I, as an American Jew, had to get used to when I first moved to Oxford, England in 1988 to serve as a rabbi, deployed by the Lubavitcher Rope. The tank-like military vehicles and machine-gun soldiers you saw outside synagogues in London, Rome, Brussels, and Berlin were … well, downright un-American.
But not anymore. Welcome to the new status quo in New York, Miami, Los Angeles and St. Louis.
But things do not get better until the Biden administration stops its pathetic game of pretending that Islamic terrorism is only "extremism" – as President Biden called the Texas attack – or that it is not specifically the Jews who are targeted, as it were. amazing. report from the FBI in Colleyville.
Particularly painful were the comments made by FBI agent Matt DeSarno, who actually said that the attacker was specifically focused on an issue "not directly related to the Jewish community" and that there was no immediate indication that the man had been a part of any broader plan.
Come again?
The agent's comments strained in disbelief. Seriously? The hostage-taker, who did not go to a McDonalds or a mall or a church, but to a synagogue – even though Jews make up only 2% of the population – was not focused on anything related to Jews? He was not motivated by hatred of Jews? He did not try to murder Jews? He did not specifically attack Jews? It was not a rabbi he took hostage?
Never in the history of political correctness has a more confusing statement been made about an overtly anti-Semitic attack than this in Texas.
One wonders whether the FBI – which otherwise acted flawlessly and created a miracle by rescuing the rabbi and the hostages – received their political march orders from political dignitaries.
Eventually, the FBI admitted that the terrorist had "targeted" the synagogue because he was targeting Jews. But who first told the FBI to declare that the terrorist, who was a British citizen, was not guilty of a hate crime? Had they researched all of his online posts? Did they think he was simply driving down the Dallas Interstate Highway and decided that in order to free "Lady Al Qaeda", Aafia Siddiqqui, he should specifically take four Jews hostage in a remote synagogue instead of anywhere else in Lone Star State?
Here is the truth.
Islamist radicals hate Jews in their stomachs. They are innately anti-Semitic, as the terrorist Siddiqui showed in her trial, where she "demanded" that no Jews sit on the jury. They do not hate Israel because of any conflict with Arab neighbors, but because it is a Jewish state.
They are anti-Semitic at their core.
And when the United States overlooks the insidious and murderous hatred and negotiates with Islamist radicals and legitimizes them, that hatred drops to the kind of attacks we saw in Texas of radicals who believe that Jews are the source of the world's evil and control all the world's governments.
Iran is openly talking about exterminating six million Jews. Still, the Biden administration is engaged in talks with those who will ultimately legitimize their nuclear program.
The Hamas Charter demands the murder of every Jew anywhere on earth. Yet the Biden administration is reversing the Trump era's repression of funds aimed at cutting off terror completely.
What should we think when the largest and most moral nation on earth, America, does not tell Islamists clearly and unequivocally that unless they reject any and all threats against Israel and Jews – especially those of genocide – the United States will have nothing to do with them and want to keep them on an enemy list?
The Texas attack does not dare to become the new normal for American Jews. Having lived in Western Europe for 11 years, I know what normal looks like.
I know what it's like to hear my students on campus tell me they're taking theirs kippaer of because they are afraid of carrying them and being attacked.
I know what it's like to hear from residents that I should not put up a public menorah because I just want to bring the haters out to attack the community.
And I know what it's like to get used to hearing elected officials and MPs give speeches full of anti-Semitism, as British Jews, because they are used to Jeremy Corbin, and as American Jews now hear from Ilhan Omar and Rashida Tlaib.
All of this was completely foreign to American Jewry. And so it must remain.
In the end, we have no one to trust but ourselves.
We must go on the air to demand accountability from elected officials to protect Jewish society and never apologize for any form of anti-Semitism.
We must campaign against Hollywood influencers spitting out anti-Israel hatred and anti-Semitic bile, which are becoming more and more frequent, and as our organization, the World Values ​​Network did, against Dua Lipa and the Hadid sisters during the Gaza war in May 2021
We, as a society, must oppose any new agreement with Iran that finances the regime without a total and complete cessation and rejection of any and all threats to Jews and Israel, as well as an end to Iran's nuclear program.
We must elect and support elected officials who have no qualms about calling Islamist attacks what they are – not just extremism, but terrorism.
Finally, we must reach out to our Muslim brothers and sisters and make it clear to them that they dare not allow a major world religion to be represented or robbed by murderers and anti-Semites. It is time for our Muslim brothers and sisters to reject people like the Texas terrorist even more forcefully than us Jews and help create a new era of Jewish-Muslim peace.
Rabbi Shmuley Boteach, som Washington Post describes as "the most famous rabbi in America", has just published Kosher hatred: How to fight anti-Semitism, racism and bigotry. Follow him on Instagram and Twitter @RabbiShmuley.
Disclaimers for mcutimes.com
All the information on this website – https://mcutimes.com – is published in good faith and for general information purposes only. mcutimes.com does not make any warranties about the completeness, reliability, and accuracy of this information. Any action you take upon the information you find on this website (mcutimes.com), is strictly at your own risk. mcutimes.com will not be liable for any losses and/or damages in connection with the use of our website.